---
---
20 Places You Need To Visit This Year
---
LA POLO brings a list for every polo enthusiast who not just loves the sport but also lives to travel
Are you a polo fanatic with a wanderlust? If that's the case we bet when you think of your happy place the only imageries that pop in your head are of you being at different polo games around the world with a glass of bubbly in one hand while cheering for your favorite team with the other. Because we have your best interest at heart we've compiled a list of all the best places to visit for a polo fanatic around the globe, so pack your bags, and get ready to be sent on a voyage of a lifetime
The Argentina
Argentina is a blend of vibrant culture, tango, wafting grills, soccer and not to forget the host to the Triple Crown which happens to be the highest goal tournament. The best time to plan a trip to Argentina is during the months of October- December, where you won't just get to indulge in all the thrills this beautiful country has to offer but also attending the biggest polo event of the year. While in Argentina ascending to the peak of one of the most dynamic and convenient glaciers "Perito Moreno" should be on top of your to-do list. A sensory experience that will forever live in your memory can be obtained at Iguazú Falls. After so much adventure make sure to take a break from all this sensory overload by getting wasted and dancing the night away while wine tasting at Mendoza.
Manipur, India
Manipur is said to be the birthplace of beautiful traditional dance traditions, lavish cuisine and the sport of polo. The biggest tourist attraction of this place other than the polo grounds is Kangla Fort which is a must. After visiting this historic landmark, you ought to indulge in some much needed retail therapy without which any trip is incomplete at Ima Keithel. There you will find everything from clothes to food stalls which also make an incredible backdrop for aesthetic Instagram posts.
Saudi Arabia
This place is also known as final frontier of tourism, The birthplace and spiritual residence of Islam, Saudi Arabia is vibrant in temptations and interesting symbolism. There's so much to do in Saudi Arabia that you'll lose your mind while deciding where to head first from reverberations of TE Lawrence, sculpted red dunes to coral architecture, you name it and this place has it.
Jodhpur, India
This city is commonly known as the blue city. Inside, the city is a snarl of winding, shimmering, ancient roads, which always lead you to unexpected places, aromatized by incense, native flora, and trenches, with stores and markets trading everything from cornets and temple decors to saris. The main attraction of this city is Mehrangarh Fort, which is still managed by the royal family of Jodhpur and is full of tale and legend. After so much sight-seeing you are bound to find yourself looking for a breathing space, visit Rao Jodha Desert Rock Park in early mornings or late afternoon to find your perfect escape from all the Indian hustle.
United Arab Emirates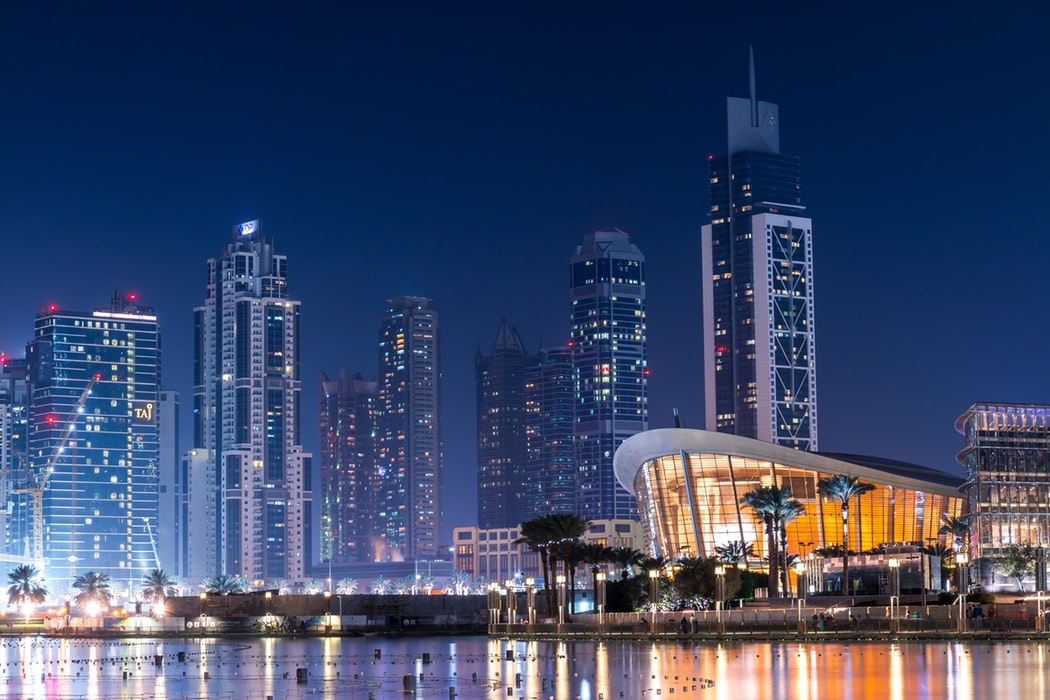 For most people, UAE means just one Emirate: Dubai, but there's more to UAE than that, beyond the shimmer awaits six more emirates with their own diverse culture and character. Abu Dhabi UAE's capital has established itself as the cultural and leisure pivot. Sharjah is the UAE's art and heritage crust, while Ras Al Khaimah is full of beaches – with a hint of adventure- sports thrown in. While in UAE, visiting IMG Worlds of Adventure and Ferrari world, and camel safari with midnight camp is one of a lifetime experience which nobody should miss out on doesn't matter how touristy of a site they are. The best time to visit UAE would be between February- March when the weather won't be too hot and you would be able to enjoy an 18 goal game of Dubai Polo Gold Cup.
St. Moritz, Switzerland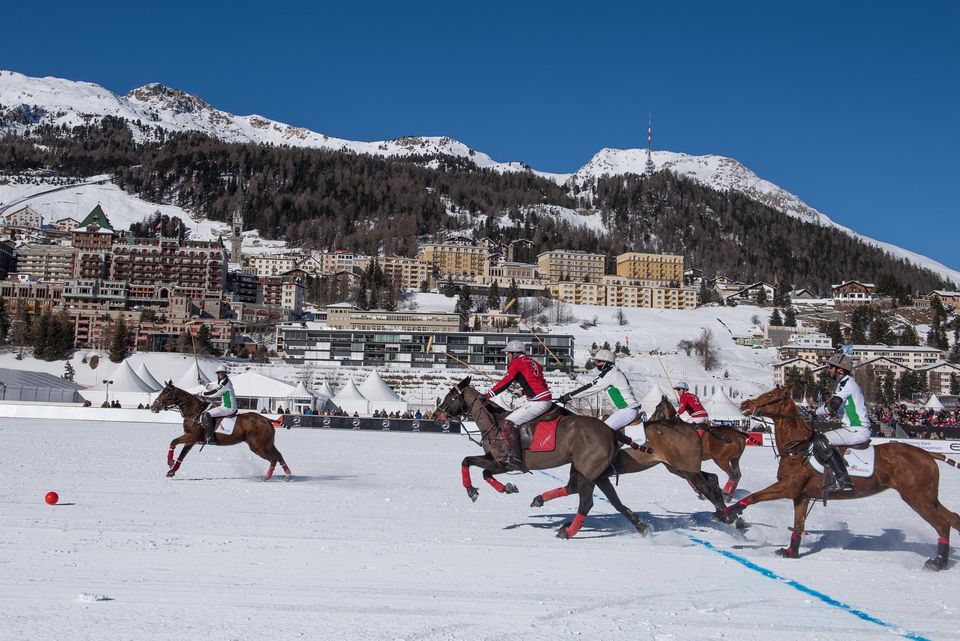 St. Moritz, Switzerland's native winter wonderland, the origin of alpine tourism and a vacation home to Royals. Celebrities and Uber-rich since 1864. This place has everything from the aquamarine lakes, jewel wood to aloof mountains, the whole town of St. Moritz looks a million bucks and straight out of a movie. The main tourist attraction of this town is the Segantini Museum which has paintings of Italian artist Giovanni Segantini on display. After some sightseeing ascend 1822 M above sea level to the alpines and immerse yourselves in some Ski and snowboarding on cross country trails. The best time to plan a trip to St. Moritz is during the month of January in order to catch a thrilling game of Snow Polo - THE WORLD'S ONLY HIGH GOAL TOURNAMENT ON SNOW
Vietnam
This land full of natural beauty is both fascinating and riveting. If you want to visit a country that has both- megacities and hill-tribe villages, this is the place for you. While in Vietnam, one has to visit the world's most magnificent cave operations in Phong Nha-Ke Bang National Park and then go to pay their regards to the fallen war victims in one of the cemeteries. When it comes to food Vietnam is a culinary superpower of southeast Asia, and food is a captivating draw for travelers. If you're an adrenaline junkie you'll feel right at home here as there are so many adventures to tip your toe in from hiking the evergreen hills around Bac Ha or Sapa, motorbiking switchback in Hai Van Pass to kitesurfing the sultry marine waters of Mui Ne. And if you'd much rather just relax, lying horizontally sipping martinis there's plenty of beaches to do that on as well. There are also outstanding Spas to help you relieve all of your backaches in order to aid you in sleeping like a baby.
The Philippines
If you're a fan of jewel rice fields, graffiti-splattered jeepneys, glowing volcanoes, misty water buffalo and beaming happy-go-lucky folks you're about to fall in love with the Philippines. With more than 7000 islands to choose from getting bored of the scenery is less than likely of a possibility. There are islands to cater to everyone's taste from beach bums, affluent upper-class to thrill-seekers. There is so much to do here besides getting tanned and wasted, this is the place where you should push yourself out of your comfort zone and do things like scuba diving, kayaking, kiteboarding or even zip-lining doesn't matter how scary it may seem, the experience is going to be worth it. The Philippines is also a land of many cultures, despite being a country in Asia, the country's astonishing Catholicism, the outcome of 350 years of Spanish dictate, is its most prominent parable.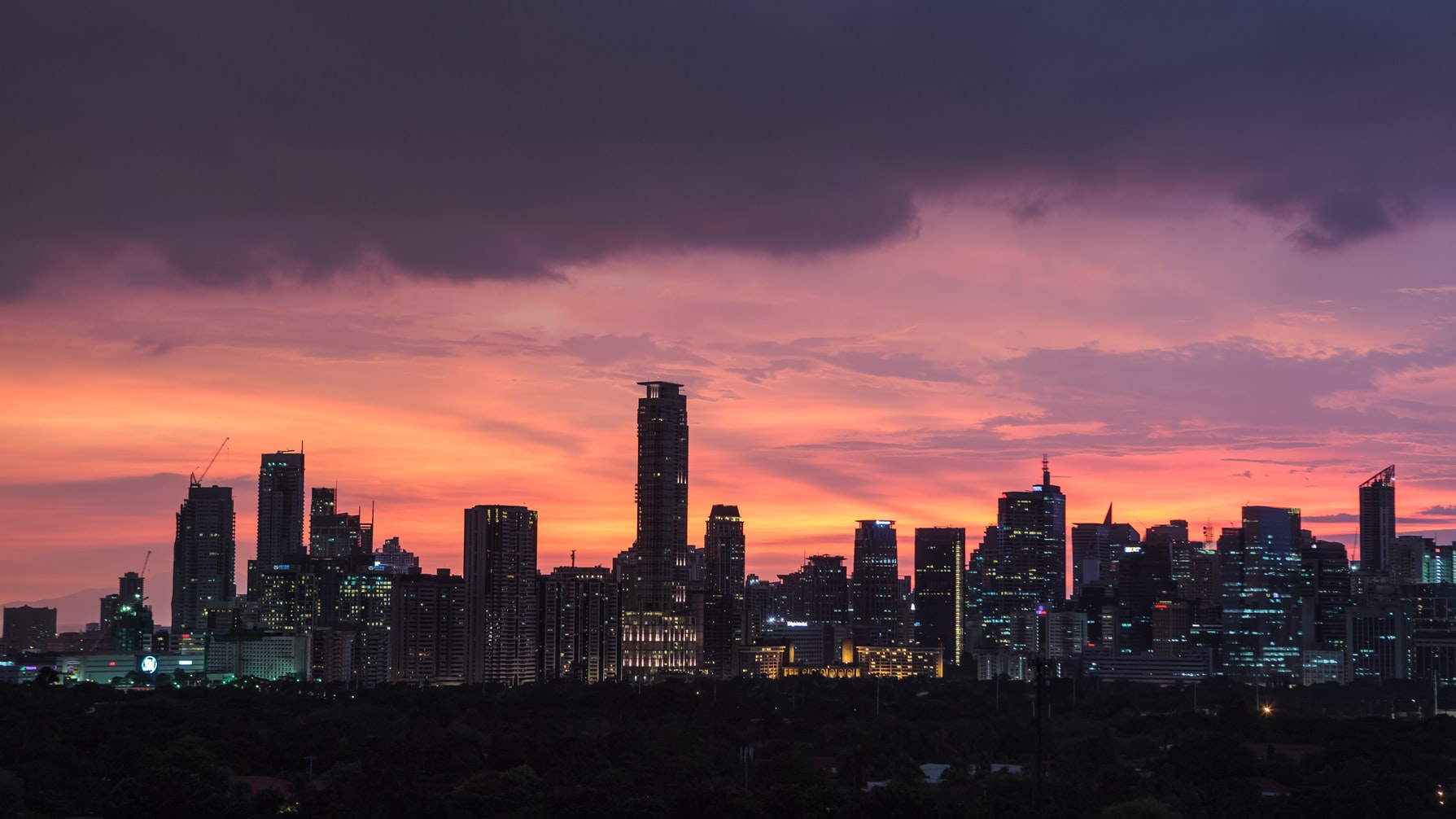 Hawaii
Hawaii is every beach bum's utopia thanks to its sugary beaches, vivid colored coral reefs, volcano drafting courageous spirits. Get reacquainted with your inner child on this tropical paradise and play a friendly match of beach volleyball with the locals or go kayaking to a deserted offshore island to find your inner peace, then snorkel your way back to the island with giant manta rays and sea turtles. Once back on the island ride horses on the beach looking at the mesmerizing sunsets with the Hawaiian cowboys. Hawaii's most prized possession isn't its sugary beaches or crystal azure oceans, it's Hawaii's multicultural population. Hawaiian Islanders are the successors of ancient Polynesians, European pioneers, American apostles, and Asian farmers who fraternize and mingle. The most extraordinary thing present Hawaii is that peaceful multiculturalism is the rule, not the anomaly.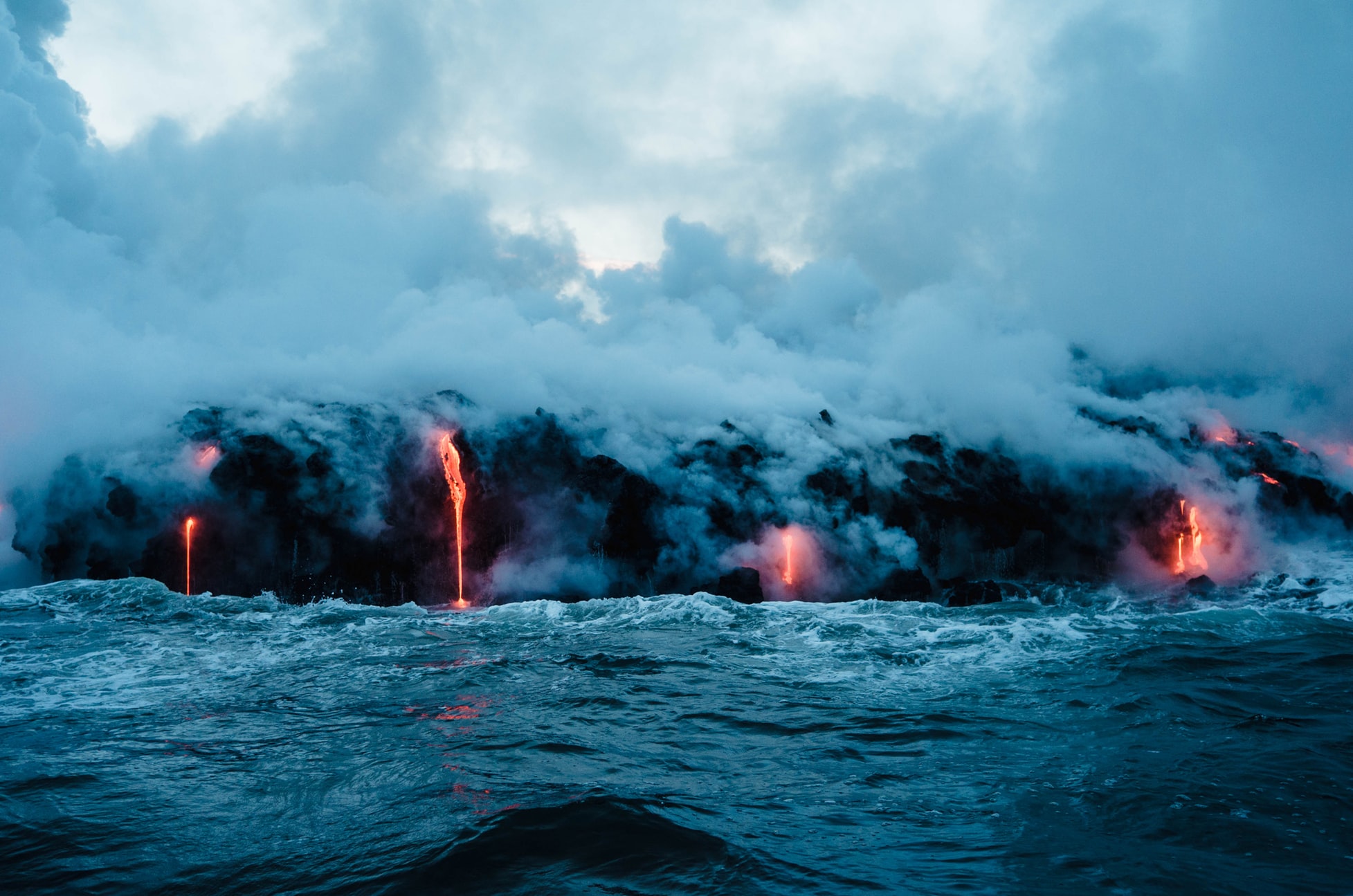 Australia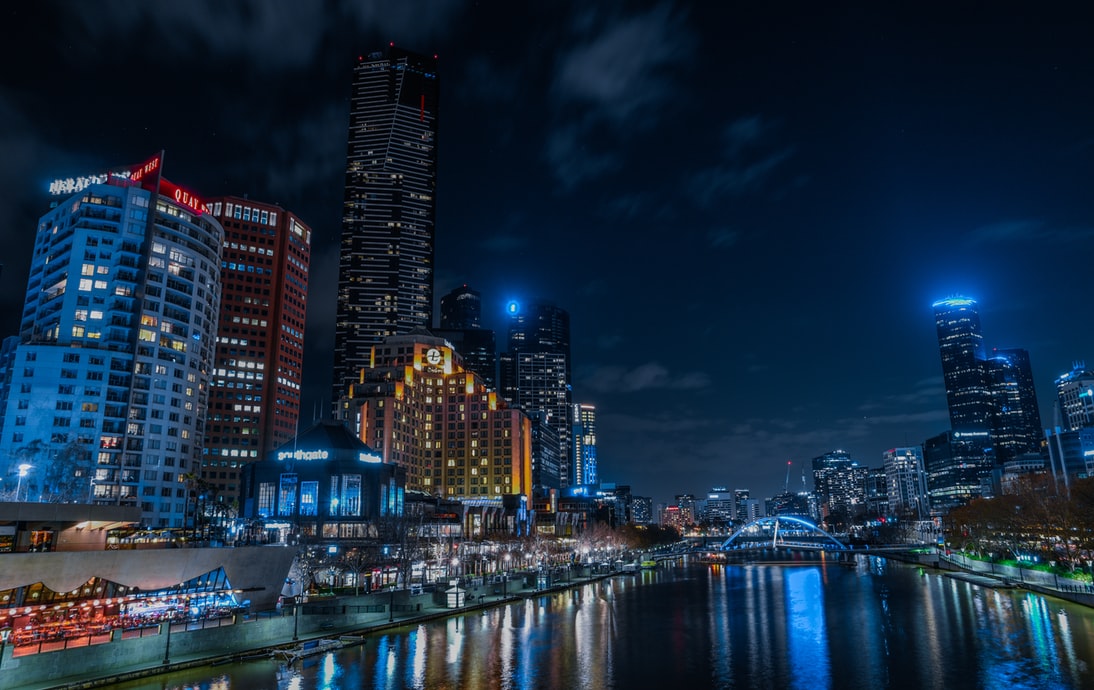 Australia isn't just scenic beaches and iconic cityscapes. There is a lot of substance to this place and one needs to actually visit it in order to get a better grasp of it. Australia is the ancestral homeland of the Bininj/Mungguy, whose existence brings life and spirituality to the encounter of visiting here. There's so much to do here from cycling around Melbourne's fashion district and cafe-filled laneways, tasting multicultural cuisines in darwin to getting friendly with Gothic history and contemporary art at Hobart. After doing your fair share of travel on land, dive deep into the extraordinary reefs from the Ningaloo to the Great Barrier Reef, or eyewitness glorious southern right whales near the Great Australian Bight. A trip to an exotic country like Australia wouldn't be complete without giving your taste pallets a much-needed shock and introducing themselves to the savory flavors of kangaroo steak accompanied by native greens or tasting shucked oysters.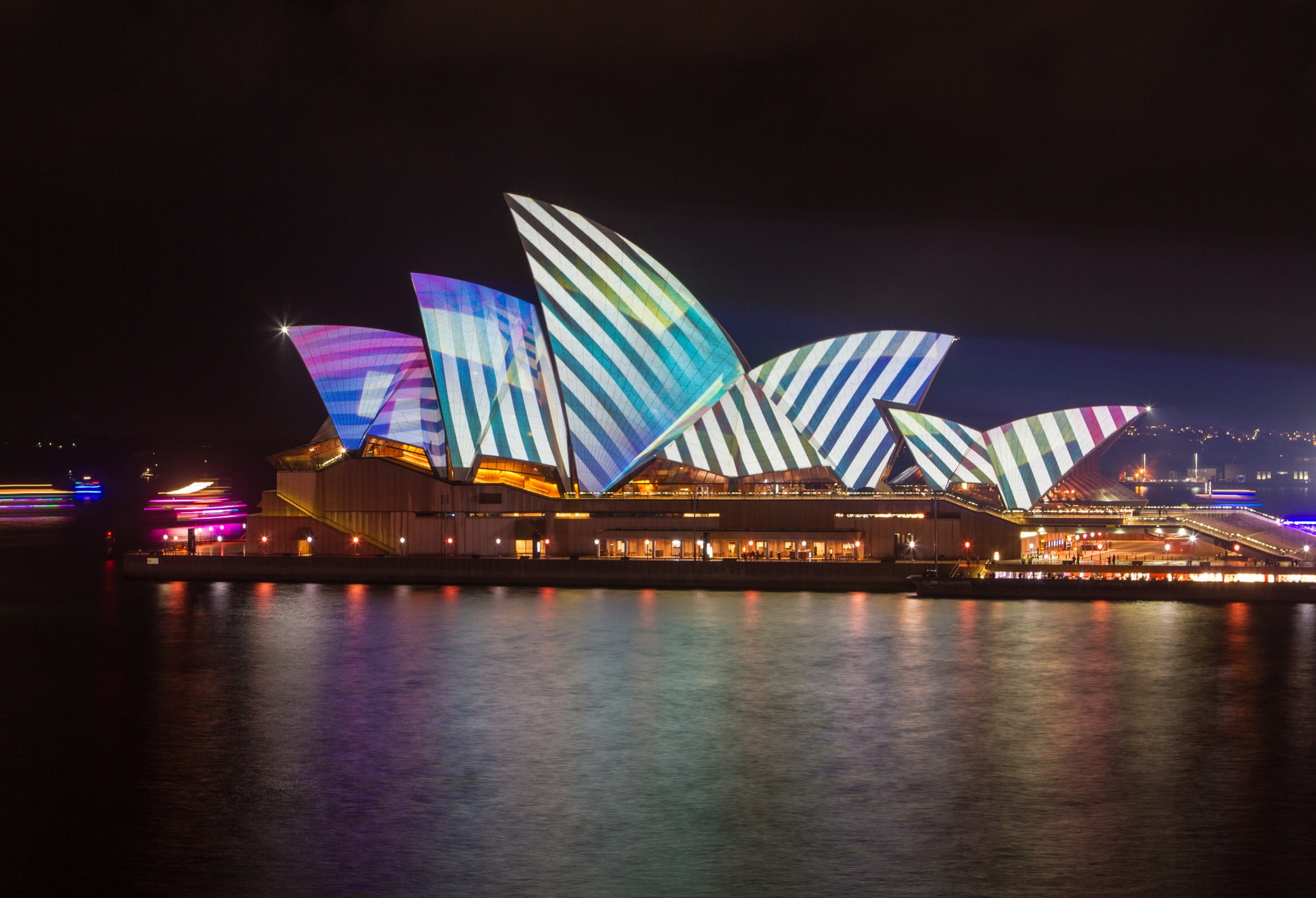 Egypt
Egypt greets you with its magnificent Nile river and glittering monuments, the enchanting desert, and green delta. There's so much more to Egypt than pyramids and Sphinx of Giza. With its sand-concealed tombs and towering Pharaonic temples, Egypt is sure to bring out the adventurer in everyone. Jump on a boat to the Nile to tour Dendera, Edfu or many other waterside temples or hike into the wastelands to discover the footprints of Roman trading vanguards. Not a fan of temples? Get tanned on the beaches or go for an afternoon snorkeling along a coral wall. Whether you're admiring the sunrise amid the fascinating shapes of the White Desert or the sparkling skyline from the convenience of a hot spring in Siwa Oasis, Egypt's panoramas are endlessly captivating.
Kenya
Kenya is a country full of overwhelming herds of wildlife, snow-covered central mountains, and soulful traditional people. The main tourist attraction of this place isn't iconic skyscrapers or white-sand beaches, it's the country's abundant wildlife. In Kenya, imperiled species like black rhinos have somehow managed to secure their dubious foothold. Not just that, this country is also homeward to red elephants of Tsavo and has mustered millions of pink flamingos who softly step into lake shallows. After wandering through the really hot climate of Kenyan national parks, hike Mount Kenya for some relief, it's the country's highest and the continent's 2nd second highest summit.
South Africa
South Africa is one of the few countries that has got it all, from wildlife, outdoor adventure, history to moving landscapes. If looking at the Big Five (lion, leopard, buffalo, elephant, and rhino) from a closeup is your idea of fun then South Africa is the place for you. You can off-road your way right into the vast forest at Kruger, Kgalagadi, or accompany khaki-clad rangers on conducted drives. Wildlife observing here also schools you to appreciate the little things: a leopard, tortoise strolling beside the road, or contact with seals, or a great white shark. People looking for more adventures can try their hand at rock climbing at craggy Cederberg or abseil from cape town's iconic Table Mountain. Stunning landscapes such as the blazing Karoo or the hazy mountains of the Drakensberg range and the bulky Blyde River Canyon would make an epic backdrop for those perfect vacation Instagram posts.
United Kingdom
The good old United Kingdom is made up of England, Scotland, Wales and Northern Ireland, and all of these places are worthwhile travel destinations in their own right and travels between these nations unveil both the shared traditions and unmistakable local flavors that contribute to the UK. The first thing to tick off your to-do list after landing in the UK is heading to the local pub and getting wasted, it's the English way we didn't make the rules. After a long day of drinking treat yourself to a proper English breakfast to cure yourself of the hangover from the previous night and head straight to Westminster Abbey and witness the finest works of the Early English Gothic. If you're a Potterhead your childhood fantasy of getting drunk on butterbeer and roaming the sites where Harry Potter films were shot is about to get fulfilled visit the Warner Brother Studios in London to click the pictures of and at the set and then ride the Hogwarts train from Scotland taking in all the sites. Northern Ireland's hip cities, exploding food scene and beautiful Causeway Coasts are to die for. While Welsh landscapes, shimmering beaches, and heartwarming hospitality will breathe new life into you.
Jaipur, India
Jaipur, the capital of the largest India's state Rajasthan, is captivating and has a rich historical background, some even say it's the gateway to India's most colorful province. At the city's center, the Palace of Jaipur keeps on housing the former royal family to this day; the Jantar Mantar, the majestic watchtower, manages a blissful aspect; and the maze Hawa Mahal stares on the market beneath. And just a few minutes drive away, in the parched hill country circling the city, is the fairy story glory of Amber Fort, Jaipur's headliner crowd drawer.
Malaysia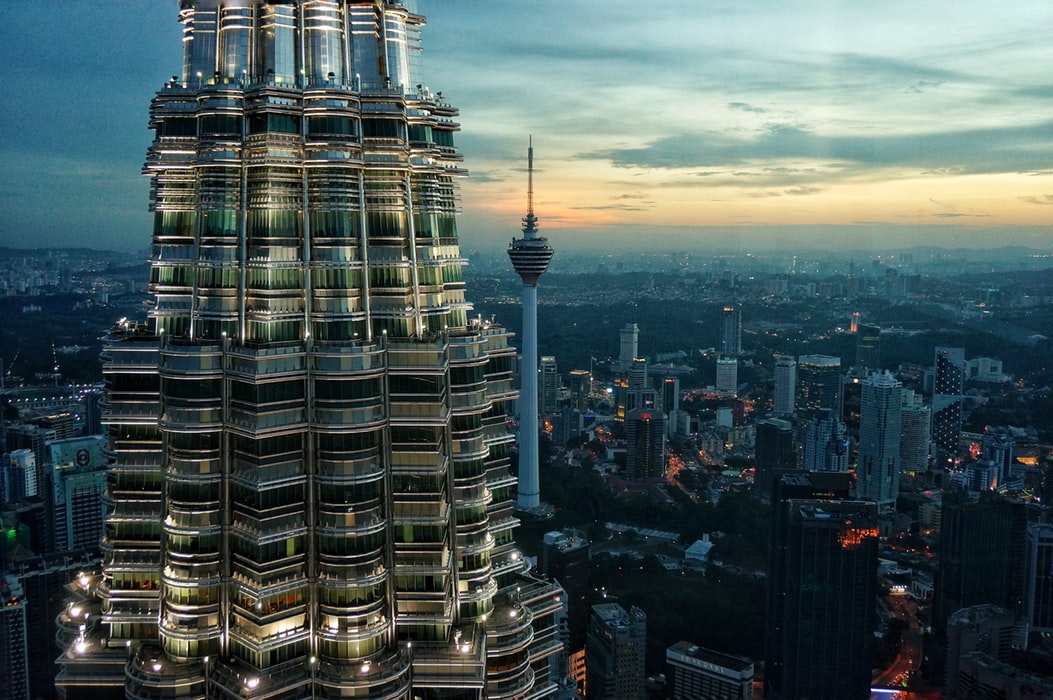 We are all familiar with Malaysia's famous tourism slogan "Malaysia, truly Asia", and needless to say it rings truer and truer the more you learn about this place, this country is a blend of Asian societies. Muslim Malays, religiously different Chinese, and Hindu along with Muslim Indians all call Malaysia their home along with some other Asian ethnic groups. The most famous tourist attraction here is Sepilok Orangutan Rehabilitation Centre. This inspiring world-renowned center welcomes orphaned and wounded orangutans for recovery before sending them back to their forest life. In Urbane Malaysia travelers can visit Unesco World Heritage-listed, Melaka and George Town that have individually unique designs and aesthetic townscapes. Wildlife watching is also big in this country one doesn't even have to venture out in the forest to get a glimpse as some common sightings can be done while you're out and about, you can even snorkel or do scuba diving among reefs of sultry fish, corals, turtles, sharks and dolphins to get a better view of marine life.
China
When you think of China the only imageries that pop in our head are of smoked glass and brushed aluminum and while that's all true there's so much more to this country than that. China's sceneries have quite the range to take your pick from the heavenly greenish-blue lakes of Tibet or the stoic wastelands of Inner Mongolia, island-jump in Hong Kong or cycle between fairy-tale karst pinnacles around Yangshuo. Faint before the rice gardens of the south, click a liking raking Instagram post among the beautiful yellow rapeseed by Qinghai Lake, or walk the Great Wall of China as it recoils across mountains. Lose yourself in lush forests of bamboo or, when you're in the mood to lay down head to Hainan beach and attend to the sound of falling coconuts.
Iran
Iran is known as the jewel in Islam's crown, Iranian people are some of the most friendly folks on the whole planet, the Iranian population is made up of various ethnic groups. If you mingle even for a little while with Iranians, you'll oftentimes find yourself invited to partake in the family dinner. Iran's architecture is some of the most beautiful works you'll ever come across. The divine, turquoise-tiled arches and towers of Esfahan's Naqsh-e Jahan (Imam) Square get so many astounding pants of wonder. The artfully constructed bridges and other buildings all loan elegance and excellence to towns across the country.
United States of America
The US of A is bound to be a great experience for every type of traveler and the great American experience is about so many things: bluegrass and shores, snow-capped summits and redwood timbers, Michelin star restaurants and big clear skies. This country is best experienced via road trips, as there are over 4 million miles of highway networks that traverse past red-rock wastelands, beneath overlooking hills and into lush wheat plots. The sun-soaked hills of the Great Plains, the dense rainforests of the Pacific Northwest, the muggy swamplands of the South and the picturesque countryside lanes of New England are great offset locations for the transcendent American road trip.
Indonesia
Indonesia is a country comprised of over 17000 islands, that's an awful amount of unexplored beaches and secret caves networks and whatnot, so if you're planning on a trip to Indonesia you better pack your inside Indiana Jones because he is going to come in really handy in this island nation. It's also a country of rich diversity people of different ethnicities reside here along with various different species of flora and fauna. This spirituous land allows some of the greatest ventures on earth. Relaxing in the unlocked door of a train speeding across Java, swinging on to the rear of a scooter on Flores, spinning the bewildering corner of an ages-old West Timor countryside or solely hiking through the forest you're certain no one walked the paths of before.
---
Next