---
---
THE 20th JODHPUR POLO SEASON 2019 BEGINS WITH THE FIRST TOURNAMENT HERMES CUPARENA POLO!
---
THE FIRST TOURNAMENT OF THE SEASON KICKED-OFF!
The Maharaja Gaj Singh Sports Foundation Polo Ground, Jodhpur was all prepared to witness another thrilling Polo Season as the first tournament Hermes Cup-Arena Polo (2 Goals) of the Season 2019 kicked off. The inaugural tournament was elegantly graced with the performance of Band, cheerfully welcomed by the crowd. The players were introduced as the Hermes Colts in grey were ready to take Hermes Cubs in yellow. Maj. Gen. Sher Singh (Retd.) commenced the match by throwing the ball in the field as the umpire Kr. Raghvendra Singh blew the whistle for the match to start. Kr. Dhananjay Singh Rathore was the referee and Mr. Ankur Mishra was the commentator for the match
| Hermes Colts | Hermes Cubs |
| --- | --- |
| Mr. Vinay Mewara -2 | Mr. Sharwan Singh -2 |
| Mr. Prithviraj Singh -2 | Mr. Pep Singh ±0 |
| Kr. Vishwaraj Singh Bhati +1 | Bhanwar Nikhlendra Singh ±0 |
The first chukker was graced by leading performances of Mr. Prithviraj Singh and Bhanwar Nikhlendra Singh scoring two goals each for their respective teams Hermes Colts and Hermes Cubs. Mr. Vinay Mewara gracefully scored one goal to the Colts as Mr. Pep Singh adding another beautiful one for the Cubs winding up the first chukker at:
Chukker 1
Hermes Colts- 3
Vs
Hermes Cubs- 3

The second chukker began with the passing of strikingly beautiful backhand shots between Nikhlendra Singh and Vinay Mewara, Vinay missing a goal very closely. Kr. Vishwaraj Singh scored for the Colts and Mr. Sharwan Singh scored for the Cubs in the second chukker with the score standing at:
Chukker 2
Hermes Colts- 4
Vs
Hermes Cubs- 4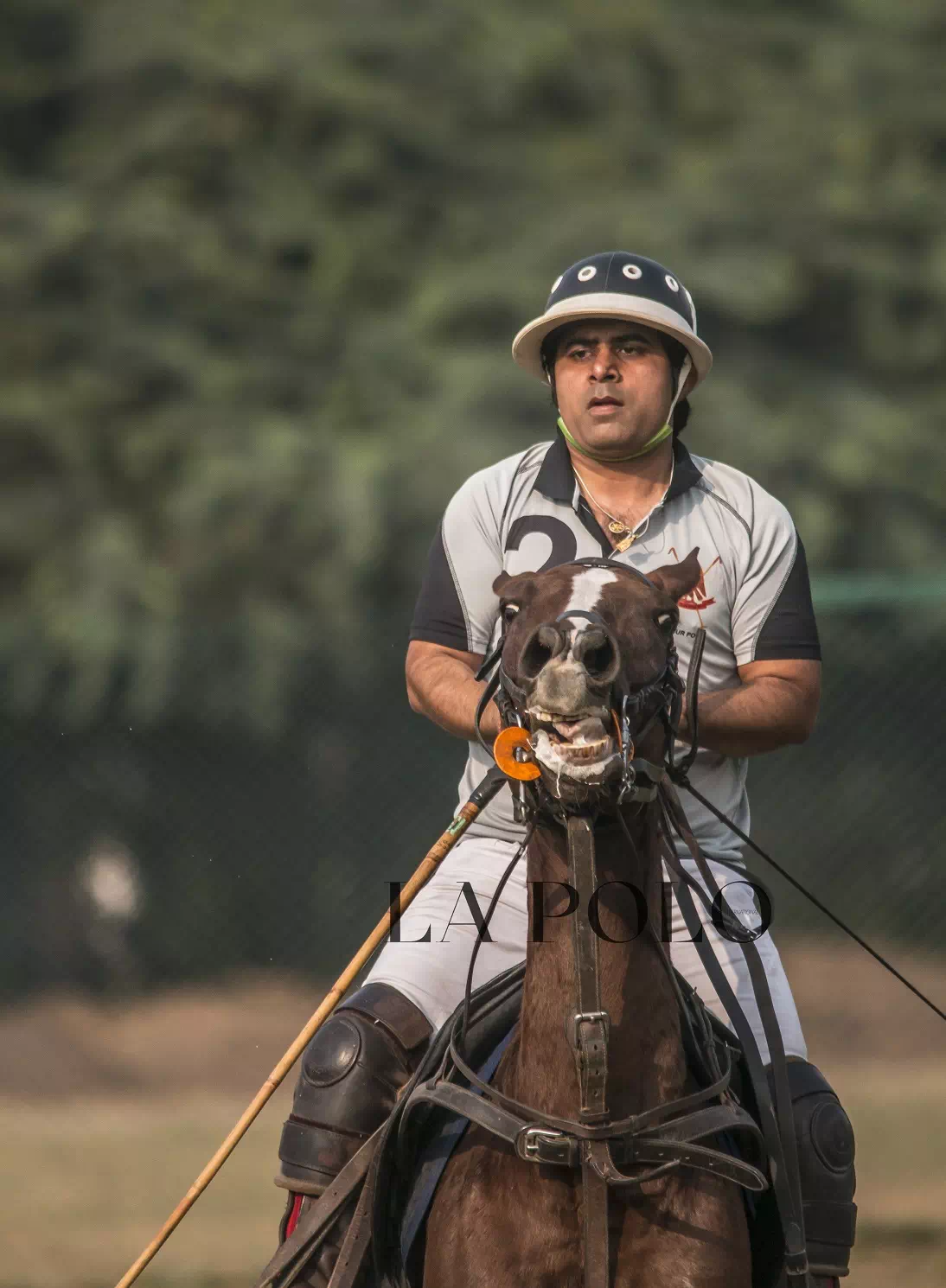 The third and final chukker witnessed striking display of defense by both the teams as no goal was scored in this chukker. The final scoreboard at the end of the match stood tied at:
Chukker 3
Hermes Colts- 4
Vs
Hermes Cubs- 4

Post-match, Col. Umaid Singh, Hony. Secretary, Jodhpur Polo & Equestrian Club Institution enthusiastically thanked the spectators and wished the tournament and the season well.
---
Next