---
First 30- Goal Exhibition Match in Dubai Organized at Al Habtoor
---
21st February 2019 | Dubai, UAE
A day full of festivities saw top-level polo action with two top tier exhibition matches at the Al Maktoum Cup
With the recent successes of Silver Cup and Polo Masters, Al Habtoor Polo Resort organized another high-level polo spectacle to continue their flawless campaign of popularizing Polo in UAE. The first edition of the 30 goal HH Sheikh Saeed Bin Hamdan Al Maktoum Cup exhibition match was held at Al Habtoor on 16th February.

The games kicked off with UAE's national anthem. 2 matches were scheduled; the first featured 12 local patrons and the second game featured 8 elite professional polo players to an audience of UAE royalty.

The patrons' match was between Haafhd Polo and Salsabil Polo teams.


| Haafhd Polo Team | Salsabil Polo Team |
| --- | --- |
| Sheikha Maitha bint Mohammed bin Rashid Al Maktoum | Sheikha Alya Al Maktoum |
| Mohammed Al Habtoor | Faris Al Yabhouni |
| Rashid Al Habtoor Amr Zedan | Rashid Al Falahi |
| Khalaf Al Habtoor | Mohammed Bin Drai |
| Yousef Bin Desmal Habtoor Al Habtoor | Amr Zedan |
| Khalid Bin Drai | Habtoor Al Habtoor |
| Andres Laplacette | Tomas Iriarte |
The match ended with Salsabil team pulling off a close 4-3 victory over Haafhd Polo.

The first match was succeeded by a spectacular 30-goal Polo exhibition which saw professionals display high-level polo played under the team banners of Erhaab Polo and Nashwan Polo teams.
| Nashwan Polo Team | Erhaab Polo Team |
| --- | --- |
| Alfredo Capella | Facundo Sola |
| Juan Gris Zavaleta | Alejandro Muzzio |
| Rauli Laplacette | Marcos Araya |
| Matias Benoit | Santiago Laborde |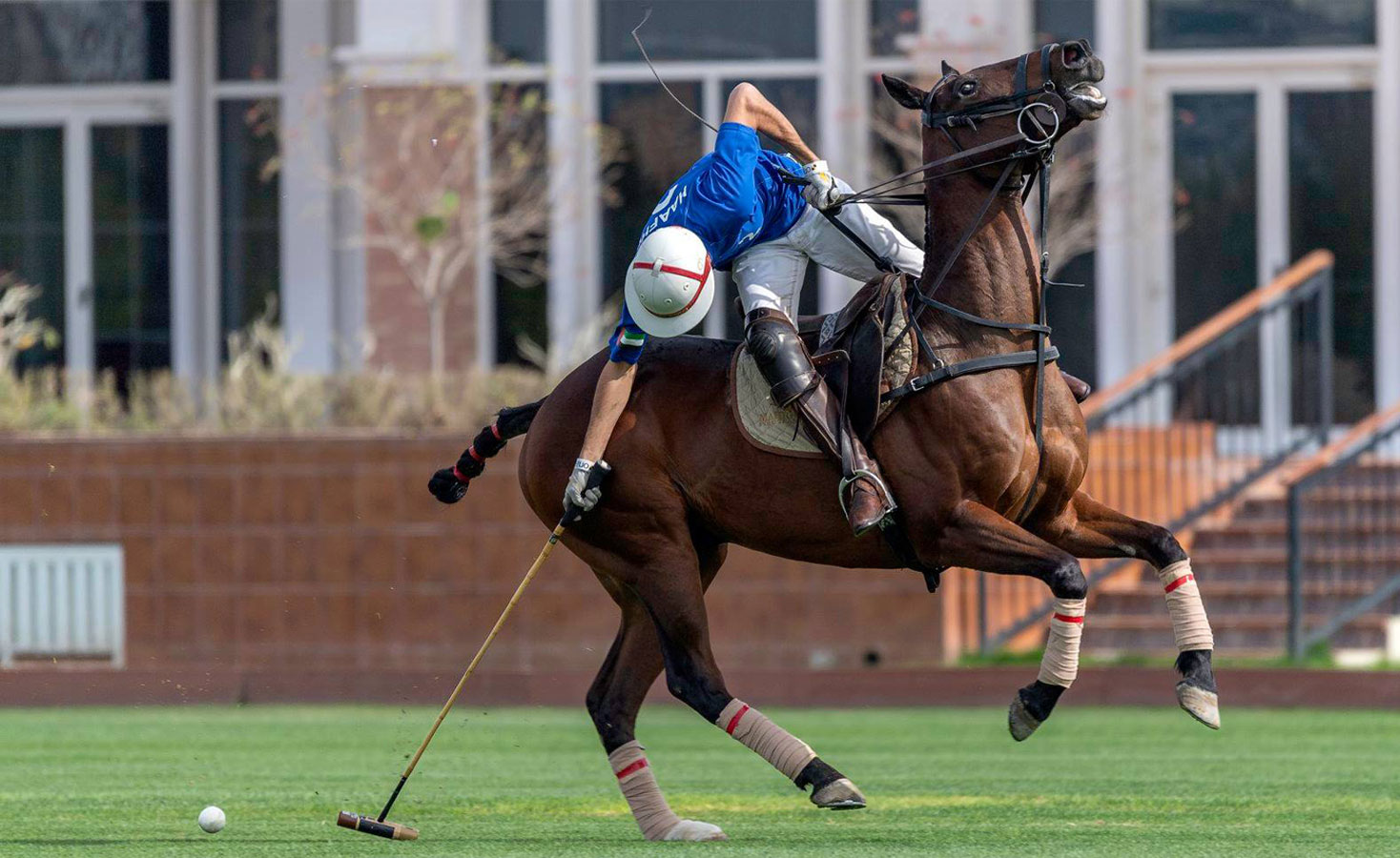 After a close match up, Erhaab was able to secure the win with 9-7.

The engaging contests captivated the audience's attention and side attractions were musical performances from the band Team Z7 and singer Flamenco Andaluz.

The day concluded with a presentation ceremony in which HH Sheikh Saeed bin Hamdan Al Maktoum and Humaid Bin Drai, Founder and CEO of Bin Drai Enterprises awarded all the teams for their excellent performances and the spectacular day for Polo concluded with a great feast by the organizers for everyone in attendance. The presentation ceremony was graced by the presence of Sheikh Saeed bin Hamdan Al Maktoum
---