---
---
36th St Moritz Snow Polo World Cup
---
The world's pre-eminent snow polo tournament since 1985 gears up for action
How much would a passionate polo player not give to be adventurous and beyond the ordinary, to explore the untouched horizons of the sport? That is how polo enthusiasts like Reto Gaudenzi must have felt, back in 1985, after the highest snow polo tournament ever, the St Moritz Snow Polo World Cup. This is the 36th year of the Cup.
St Moritz Snow Polo started in January 1985. There stood teams in deep snow and minimal visibility on a ground that was smaller than that of now. But that did not stop the new concept from gaining in fervour. The following day of the maiden tournament was kissed with brilliant sunshine, that attracted a large number of audiences. Over a thousand spectators, along with media people, came down to watch the start ofSnow Polo. The fascination of the ancient sport has grown to dizzying heights. The St Moritz Snow Polo World Cup is currently the sole high-goal tournament on snow. The world snow polo community makes it a point to converge for the prestigious Cup.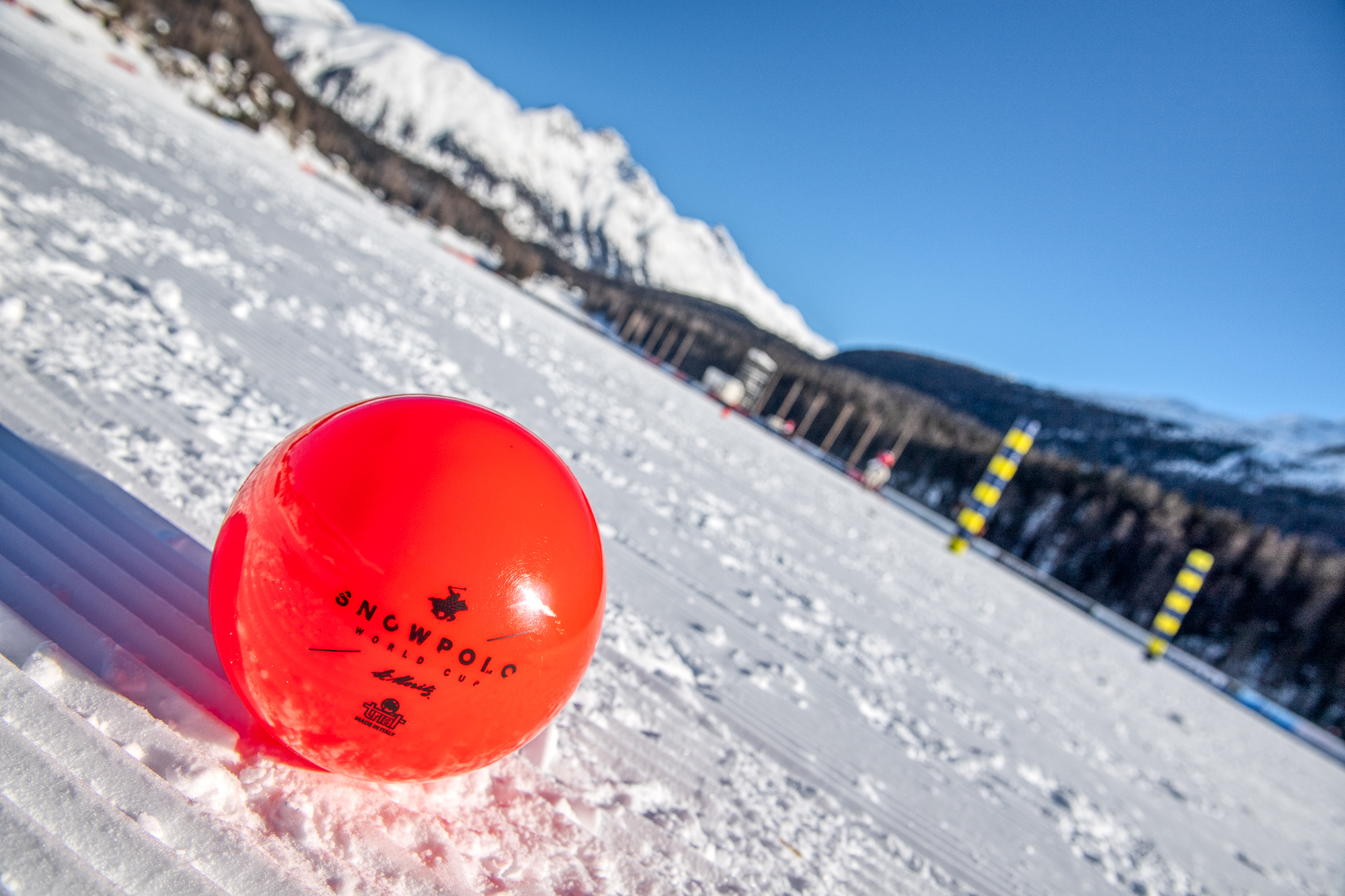 New Sponsor
The tournament committee is welcoming de GRISOGONO as the new team sponsor this year. The international players will be taking chances to take home the coveted de GRISOGONO Trophy.
Teams of the Snow Polo World Cup St Moritz 2020
Team de GRISOGONO

1 Team Captain Zhanna Bandurko/Valery Mishchenko 0
2 Robert Strom +5
3 Max Charlton +7
4 Nacho Gonzalez +6
Team Azerbaijan Land of Fire

1 Team Captain Elchin Jamalli +2
2 Pato Bolanteiro +3
3 Agustin Kronhaus +3
4 Santiago Marambio +6
Reserve Rashad Hasanov 0
Reserve Ali Rzayev 0
Team Badrutt's Palace Hotel

1 Team Captain Melissa Ganzi 0
2 Juan Bautista Peluso +2
3 Nic Roldan +8
4 Alejandro Novillo Astrada +8
Team Maserati

1 Team Captain Kutlay Yaprak +1
2 Fabio Meier +1
3 Adrian Laplacette jr. +6
4 Valentin Novillo Astrada +6
Umpires

Olivier Ellis Head Umpire GBR
Charles Seavill Umpire ENG
Marcelo Garrahan Umpire ARG
The tournament will roll on from January 24-26, 2020.

Over The Years

- 1985 witnessed the world premiere of the polo tournament played on snow, on the frozen lake of St Moritz.
- St Moritz hosted the FIP European Championship in 1993.
St Moritz Snow Polo has made the sport a worldwide trend. Today, snow polo is played across the globe like at Aspen, US; Cortina in Italy; Tianjin in China, and so on. But St Moritz Snow Polo remains the most prestigious tournament that is played on snow, and fetches the highest prize money.

The frozen lake of St Moritz witnessed four high goal teams come down to compete for The Cartier Trophy.

In 2019, the 35th St Moritz Snow Polo World Cup, opened its gate for more than 15,000 spectators. This became iconic for two more reasons as well. The 35th Cup had Melissa Ganzi as the first lady-ever to become victorious. Also, Badrutt's Palace Hotel team were the winners.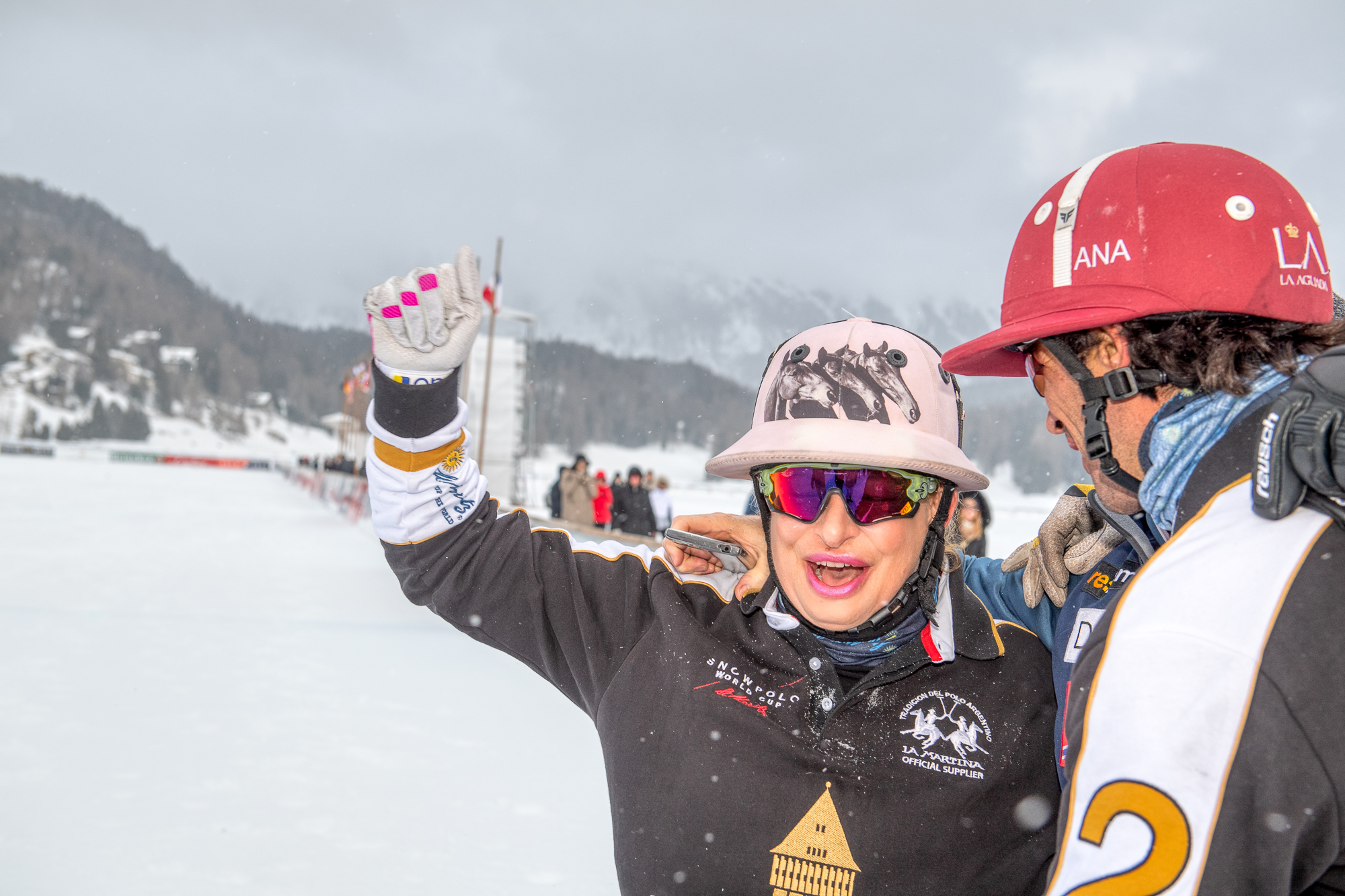 Catch the action with LA POLO.

LA POLO is media partner with St Moritz Snow Polo World Cup.

*All the images have been sourced from St Moritz Snow Polo
---
Next