---
---
Alexandra Llewellyn: A Class Apart
---
Alexandra Llewellyn is known for the creation of a number of luxury games, including Backgammon sets and bespoke furniture. A perfect gift to yourself for staying-in.
What's the sportsman spirit which comes across with every board game?
Games bring people together and the point is to have fun and enjoy precious time with family and friends. There is, of course, an element of competition which adds to the fun and intrigue. There should be a desire to win, mixed with fun and conversation with your opponent.
How do you manage to connect two dots poles apart i.e. board games and bespoke furniture?
I started creating board games as beautiful objets d'art and also functional games. It was inevitable that after some time and once my brand was established, I would create bespoke furniture. Initially this was in the form of tables that were also made to play games on. One of my favourite pieces to date is the Palm Table, which is a unique round backgammon table decorated with inlaid brass and palms, that flips into chess. This table can be ordered in any woods and with a custom design and can also be used as just a beautiful piece of furniture.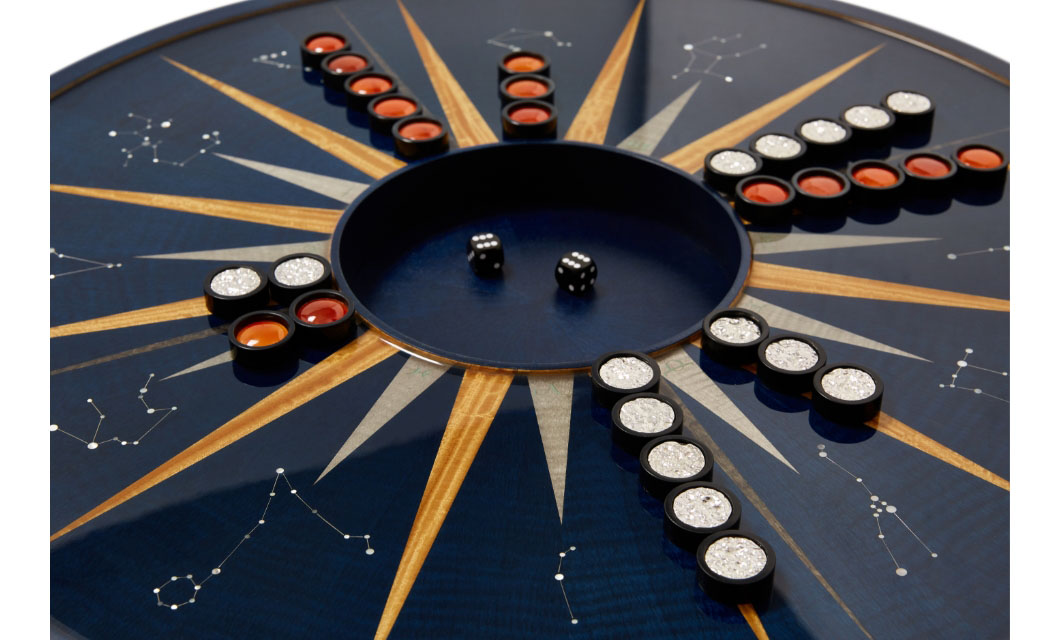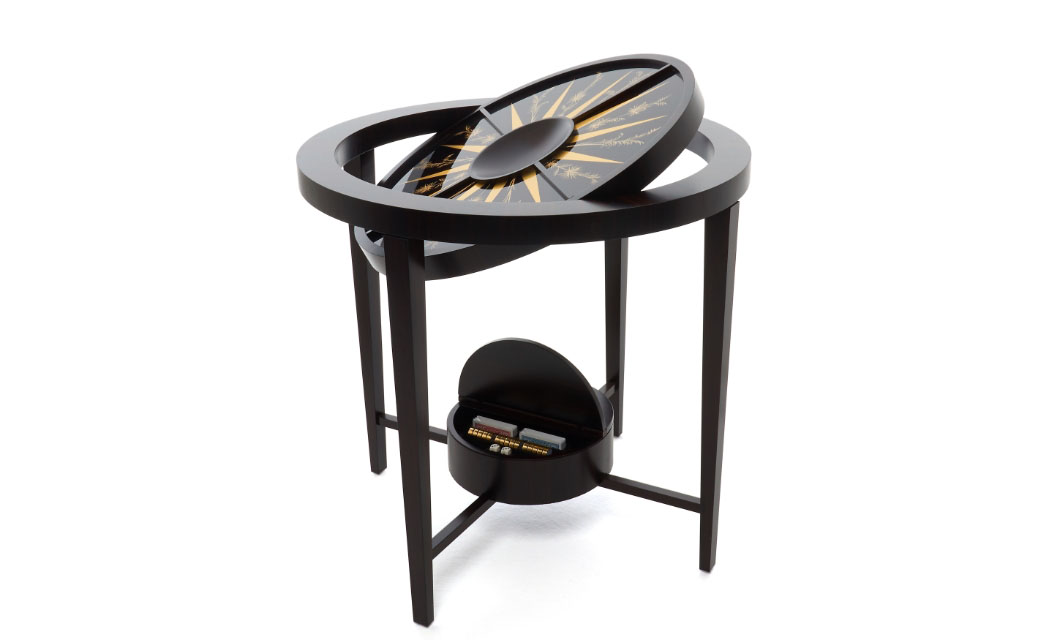 What is the secret to the success of the Alexandra Llewellyn label?
There are a few sayings that people I know and respect have told me along the way, which have all been key to building my brand. Always think there is a solution if things go wrong. Never compromise on quality and listen to all opinions; however know what you want, see your vision and stand by it.
What is your pick for an Object of Desire from the collection?
I have two favourite pieces and they are my most recent boards--one of them is The Zodiac. Inspired by Astrology and the concept of time. I've made this board in the UK using sustainable wood and traditional woodworking techniques such as dovetail drawers, marquetry inlay and hand-finishing. The board breaks the boundaries of the traditional backgammon layout, which has been rectangular for over 5000 years. The Zodiac board's round design plays to the circular nature of the game and references the orbits of the sun and moon, and the ancient astrological year. I am so proud of its unique and beautiful design and how it can be personalised for every individual as the ultimate gift.
I'm also honoured to have been able to have created a board using never-seen-before photographs of the iconic Marilyn Monroe shot by celebrated photographer Milton H. Greene. I made an exclusive backgammon board using these images and have just 10 limited edition boards in this design.
---
Next