---
---
An Apple Watch For Everyone
---
8th August 2018
Apple brought a revolution in the smart watch industry in 2015, with the launch of the Smart Watch.
Apple Watch is a line of smartwatches, designed, developed and marketed by Apple. It integrates fitness tracking and health oriented capabilities with incorporation with iOS and other Apple Products. Apple Watch is the ultimate device for a healthy life. The Apple Watch was released on April 24, 2015 and it became the biggest selling wearable device thereafter. Apple has launched watches for everyday life and luxury.
Here is the collection of the Apple Watches for everyone.


1.APPLE WATCH (SERIES 3) – WATCH EDITION
It is the most expensive and the most stylish smart watch by Apple. It comes with a ceramic case and a sport band. It is a cellular edition – so you can leave your phone behind and go with just your watch. It is sleek, light and ultra-durable because ceramic is four times as hard as stainless steel. It is a brilliant asset to own as it solves your everyday purpose along with its luxury looks.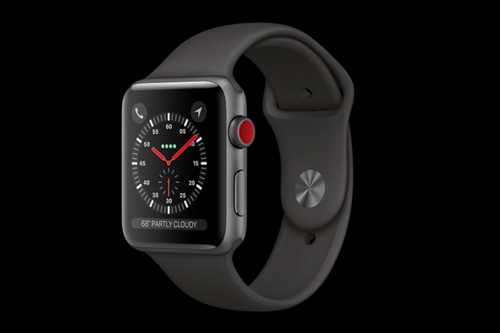 2.APPLE WATCH (SERIES 3) – NIKE PLUS
The two of the world's most innovative brands have joined their hands together for this edition of the Apple Smart watch. It has built-in cellular and it lets you train with in-ear coaching. You can stream your favourite music and receive notification even if you don't have your phone. With Nike+ sponsoring the watch, it will help you keep you updated with the fitness tracker. It is a perfect watch for people who love to remain fit and want to look stylish.

3.APPLE WATCH (SERIES 3)
The fully water-proof smart watch from Apple comes with a built-in cellular so that you can take your calls even in water without your phone. With its exuberant looks and out of the box features, it is the best smart watch in the market. It comes at a decent price with the features and looks of a luxury watch.

4.APPLE WATCH (SERIES 1)
It is the first smart watch launched by Apple and is still manufactured because of its brilliant success rate. Its availability in the market at lower rates is one of the factors for its increasing popularity and demand. Providing premium looks and attracting people is not the sole purpose of this watch, it also has brilliant built-in features which are just a cherry on top.

---
Next