---
---
ARMY TIGERS BEAT LANCERS AT THE ARMY COMMANDER'S CUP EXHIBITION MATCH AT THE 21st JODHPUR POLO SEASON 2020!
---
20th December, 2020
The Coveted Trophy Presented by Army Commander was claimed by the Army Tigers as they got the better of Lancers in a thrilling action packed match.
The Army Commander's Cup presented by Army Commander Southern Command was played between the Army Tigers and the Lancers at the 21st Jodhpur Polo Season, 2020. The players were introduced as Lancers in yellow was ready to take on Army Tigers in white. Mr. Simran Singh Shergill and Mr. Dhruvpal Godara were the umpires and Col. Umaid Singh was the referee for the match. Kr. Avijit Singh Rohet was the commentator for the day.


| Lancers | Army Tigers |
| --- | --- |
| Maj. Mrityunjay Chauhan ±0 | Kr. Siddhant Singh -2 |
| Kr. Vikramaditya Singh Barkana ±0 | Mr. Jayvir Sinh Gohil ±0 |
| H.H. Maharaja Sawai Padmanabh Singh of Jaipur +4 | Syed Basheer Ali +4 |
| Col. Ravi Rathore +4 | Syed Shamsheer Ali +5 |
The first chukker started with Syed Shamsheer Ali scoring the first goal for the Army Tigers as the Lancers gained an early momentum with Maj. Mrityunjay Chauhan and Kr. Vikramaditya Singh both scored one goal for their team with the first chukker scores standing as:
Chukker 1:
Lancers- 2
Army Tigers- 1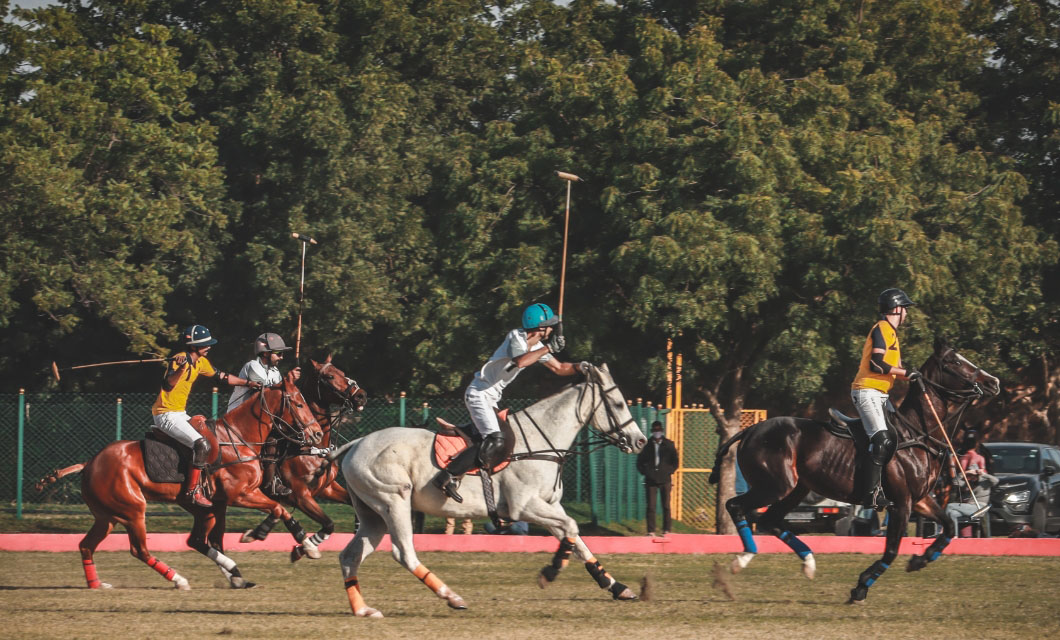 Second chukker was dominated by Army Tigers playing attackingly as Syed Shamsheer Ali stroked another goal added one goal with Mr. Jayvir Sinh Gohil. Col. Ravi Rathore tackled the ball beautifully to hit a goal for the Lancers to equalize the scores at the end of the second chukker at:
Second Chukker
Lancers- 3
Army Tigers- 3
The Ali brothers, Syed Shamsheer Ali and Syed Basheer Ali displayed rhythmic synchronization of passes both scoring one goal each for the Tigers as Vikramaditya Barkana scored another goal for Lancers winding the third chukker scores at:
Third Chukker
Lancers- 4
Army Tigers- 5
Syed Shamsheer Ali dominated the fourth chukker as well scoring his fourth for the Tigers as Army as no goal was scored by the Lancers in the final chukker, Army Tiges therefore conquering the Prestigious Final honors. The final scoreboard was:
Fourth Chukker
Lancers- 4
Army Tigers- 6
---
Next