---
---
Brands To Adore: Hermes, Prada and Burberry
---
Bringing to you brands that are to be cherished for their masterpiece and outstanding products.
Hermes Rose Gold Kelly Crocodile bag
The Hermes Rose Gold Kelly Crocodile Bag has been designed by Hermes in collaboration with Pierre Hardy, a shoe designer. This bag has solid gold along with 1160 diamonds embellishments.

Pierre Hardy managed to mold the Rose Gold Kelly Crocodile bag to look alike crocodile skin. Although this bag looks big enough and pretty much like the others in terms of the space, it is actually too small to even carry a pair of sunglasses. It took a total of 2 years to create the Hermes rose gold crocodile bag. This Herme's Rose Gold Kelly Crocodile is merely 6 inches in height. Only 12 of such rose gold bags were manufactured and they came up in 3 varieties. Every piece takes about 2 years to be manufactured.




Prada Velvet Crystal Embellished Bag
The brand name Prada itself is enough to ring a bell in the mind. Prada's brand name gives an indication of how luxurious the item would be. Founded by Mario Prada in 1913, the brand excels in the manufacturing and business of world-class items. It majorly specializes in accessories, ranging from shoes, leather handbags, travel accessories, perfumes, ready to wear costumes and many more, and one among all these products is the Prada Velvet Crystal Embellished bag. This is a black colored crystal embellished Prada bag which is considered to be one of the most elite wallets that the brand has made till date.

The Prada bag is made up of the soft and luxurious svelte velvet giving the bag a luxurious look. The Prada velvet bag has been incorporated with a snap closure. There is plenty of space available within the wallet for storage. To add on to space, there are four credit card slots that make it even more efficient. The Prada velvet also features a document pocket as well as a credit card holder which can be zipped up for security and complete closure. The logo of the Prada brand, 'Prada Milano' has been beautifully and tastefully displayed on the front side of the Prada velvet. In totality, the Prada bag measures 8.8 inches in height and 4.2 inches in length. Due to these measurements of the Prada velvet bag, it can either be carried as a handbag or can even be placed within a handbag. The current price of this wallet is $1,335, for those who wish to own one of the most luxurious and beautiful wallets of Prada.



Burberry Caps
Burberry is a fashion house with its roots in British and headquarters in London. The brand Burberry mainly focuses on trench coats for which it is popularly known. The other accessories it focuses on include fashion accessories, ready to wear outfits, sunglasses, fragrances, and cosmetics.

But one other thing that it stole all the limelight for was the Burberry caps. Although the past years have reported people saying that the Burberry caps suffered a severe decline in the last decade. The reason that had been given for this is the association of these caps with "churlish sports fans" and "hooligans". Before this, the distinctive Newsboy Cap, which was made with the distinctive Burberry check, was the talk of the town and the rage. It was one of the most sought after item out of the whole fashion company.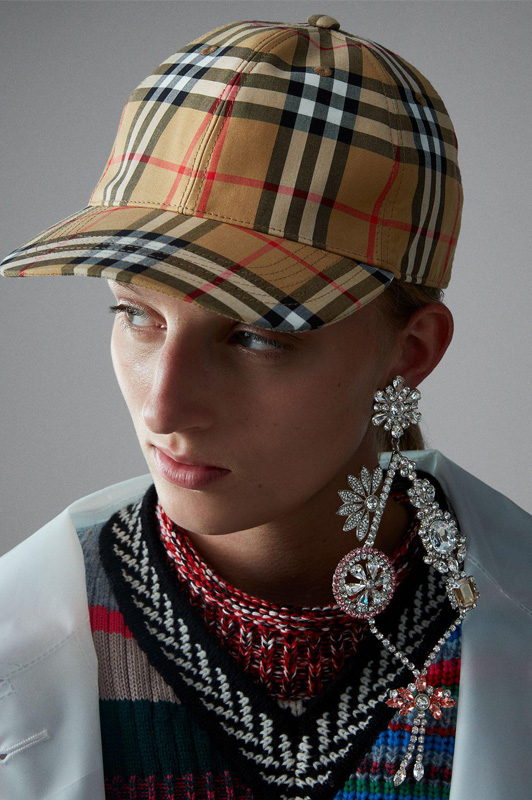 However, Burberry caps are now regaining popularity and more and more people are buying them. The craze for the unique and distinctive Burberry design is now widespread and has reached beyond Britain. The caps charge around a few hundred bucks, but still continue to be highly luxurious because they offer the same quality, luxury, comfort, and chicness as other items of Burberry.

Currently, the most expensive cap being sold by Burberry is the Monogram Print Baseball Cap, the price of which is $545. It is a brand new and an authentic cap which has a circumference of 21.75" and a brim depth of 2.75". The Monogram Print has a soft silk structure and is manufactured using prints that have adjustable ties. It is made with 100% silk and manufactured in Italy.
---
Next