---
---
Brave Revivals | The Polo Edition
---
During the wars, Polo fraternity did its bit to offer support. Once again, we will have to come together to fight this pandemic.
In the worst times, we always look back at history and try to wander our mind through the pages of the past, to probe how we tackled the situation then. Taking inspiration from the bygone days, we stay out with hopes in the present. Amid all the confusion, uncertainty and helplessness, we look back into history, to prepare ourselves for the future. Once in the past, during the times of World War, Polo and its fraternity helped the world, and regained pace back after a small interval. Today, in an almost similar situation, we look back at those incidents.
Brave Revivals| Part I - The Hurlingham Story
In 2015, Hurlingham Park made history, as after 76 years international polo returned to its "spiritual" home. The park hosted its first England International Polo Match since 1939. Polo was stopped at the park at the start of World War II. The sport had to halt as the pitches were used for army quarters and allotments.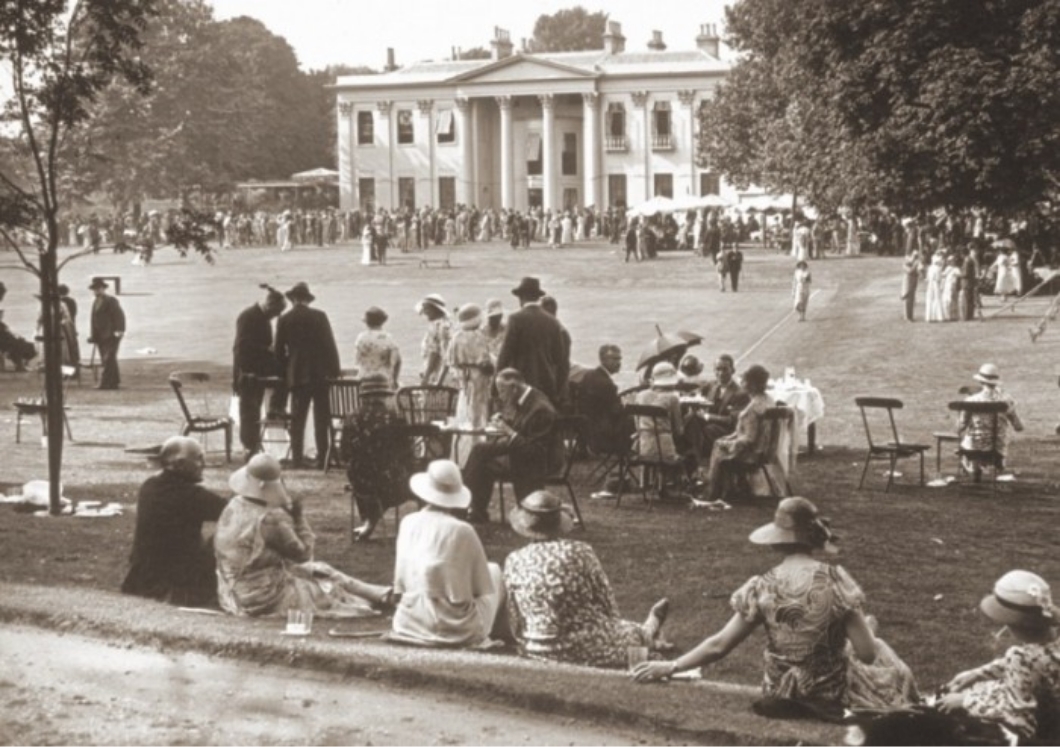 Polo fans dressed in finery to enjoy polo
London County Council took over the polo fields after the war, and Chestertons Polo is staged there.
A RIGHT ROYAL DAY OUT! The royal family in 1921 enjoying an afternoon of polo
During the Second World War (1939-1945), Hurlingham became a quartered place for 450 officers and men of the Army and Royal Air Force. They were accompanied with an anti-aircraft battery as well as a balloon barrage unit.
For this, the main Polo ground was converted into allotments so that the area could be used for growing vegetables. The estate also withstood 27 bombs and a landmine that caused serious damage to both ends of the Club-house, inclusive of the destruction of the crystal dome that crowned the East Wing. However, with much-reduced activities and a liberal admissions policy, the Club carried on, as an oasis of calm in wartime London.
After the war, the Polo grounds were purchased by the London County Council. Hurlingham Park, a school, council flats and Sulivan Court came up. The Club was left with the residue of the estate (about 42 acres) as it is today.
---
Next