---
---
Candid Confessions With Manuel F Llorente
---
Unfolding the colors of Polo with pro player, Manuel F Llorente
He has been coming to India since 2013, and ever since his first visit, Indian polo players and the entire fraternity has been a huge fan of his excellent play. He has a lot of following among the kids and the young guns of India look upon his skill with the ball. We are talking about the trailblazing +6 polo player from Argentina, Manuel F. Llorente. In conversation with LA POLO, Manolo, as he is known in polo circles, talks about his visit to India, how he thinks that the game has changed over time, the perspectives of tapping and turning and much more. Excerpts from a candid conversation:

On a cold breezy evening, the +6 handicap polo player from Argentina steps down from his polo pony and in a quick succession, changes over and settles down on a jute sofa. Freshening up quickly from a tough game, Manuel F. Llorente, talks of his initial days. "It all started in the family farms. As a kid, I used to play at my farms, and at my Grandfather's farm in Argentina. It was from there that I got hooked on Polo."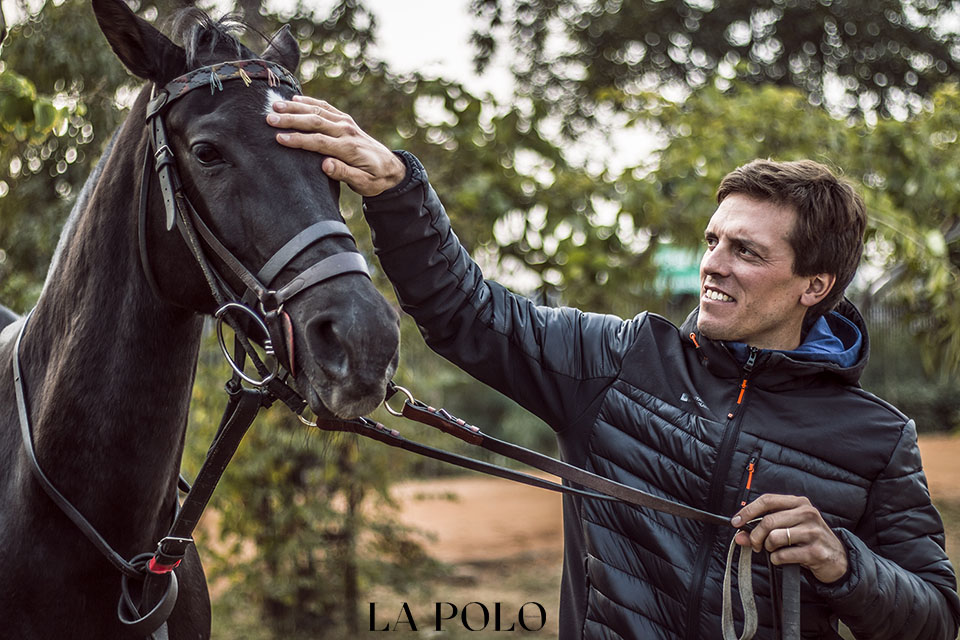 He continues talking fast forward to his visit to India. "I remember my first visit to the country was in 2013, but then I stopped coming for some years. Since the last few years, however, I have been coming continously." As a player, this is his fifth polo season at Jaipur. As the conversation started to build towards India and its form of polo, we asked him how he finds the culture here.
To this, Manuel answers: "I think it is fun. We are away from home, to a whole new land, among different grounds and players. It's a great experience." On asking if he, like other foreign polo players, has a problem adapting to the typical Indian food, he laughingly remarks, "in fact now I quite like the food here though I would be happy to bring food from Argentina too."
Naveen Jindal, the playing patron of Jindal Panther, once in conversation with LA POLO remarked, "Polo India's gift to the world." From here, we take it forward and ask Manual that even though the modern form of the game originally was founded in India and also travelled internationally, but even then, the popularity remains to some few chosen ones. He remarked saying, "Yes, the game originated in India, but now Polo as a sport has become an international game and it is popular and played in almost all parts of the world. It will gain and become bigger with time." Regarding the way forward, he says: "I hope polo keeps improving and there are a lot of young polo players coming in and that is great for the future of polo and I hope this will help us all keep a good standard of polo through the years." Manuel shared with us how polo has always been there in his life. He said, "I won't say that polo has changed my life. Polo has always been there and it is my life." On this note, he signed off with us to go on for the next exciting games coming up.
---
Next