Celebrating Father's Day On The Polo Field
With the Father's Day coming up, we take the opportunity to celebrate all the dads out there who have been there for their kids in even and odds
Daughter and Father during practice


Father's Day is all set to mark its presence on the 16th June 2020 and what better way to celebrate the day than sharing a set of inspiring stories from the world of Polo that embark the relationship of a father and child. LA POLO shares with you anecdotes from the lives of some prominent Polo players who do not only star on the field but in real life too. Passing the legacy of Polo, living by the legacy of Polo and creating a legacy of the sport, these stars twinkle apart from the others.
Gaurav Sahgal on his father Rajesh Sahgal
My father and I share a great relationship. We have shared some great times on the polo field as well. It's all thanks to him and his passion for the animal and sport that today I am associated with it. Fortunately for the both of us we share a common respect and admiration for the animal above all else ,may it be Polo ,breeding and even racing too. I have always received never ending support from him in all walks of life which I'm very grateful for. Ever since I can remember dad has maintained a crisp string of polo ponies which I've always had access to ,which perhaps accelerated and made possible my improvement as a player. Eternally grateful to him.
Shamsheer Ali on his father
My father is the back bone of my entire family.. who is always there for us.. like a wall.. who always encourage s us to do the best.. He is my hero.
Timmy talks about his father Tim Dutta
My father has always been a huge influence in my life. He has been a mentor in business and in life and in polo as well. Ever since I started playing polo he has always been an influence to me. From teaching me about the sport to managing horses. He has always been there for me. Without him I would not be where I am. He has always been my biggest supporter and he is the first one to tell me when I mess up. I am very lucky to be able to share such a wonderful sport with my father. We are very excited for the future and what is going to come.


Some other phenomenal father and kids polo combination can be looked as under:

1. Curtis Pilot
Experiencing great success with the gauntlet of Polo tournament, Curtis Pilot competed in honor of his daughter who lost her battle to breast cancer during the C.V. Whitney Cup. "I've dedicated the entire Gauntlet of Polo to my daughter, Nikki Pilot Carlisle, so it's a special win for us," Curtis Pilot said with a smile pointing to his black armband with her initials.



Image Credits: US Polo

2. Carrying her father's legacy: Erica Gandomcar-Sachs
USPA Rocky Mountain Circuit Governor Erica Gandomcar-Sachs continues to dispel assumptions with wholehearted investment in the world of polo, taking the reins from her parents and reviving the game on her family-owned facility. Carrying her immigrant father's deep passion for polo and diligent spirit, Erica has managed and helped in growing both Denver Polo Club and Cottonwood Riding Club in Littleton, Colorado, alongside her sister Tara.



Image Credits: US Polo

3. The Pieres Brothers
Gonzalo Pieres Sr., born in 1956, served his polo initiation with two of Argentina's greatest polo mentors, Eduardo Moore and Hector Barrantes. Thereafter, he played professionally and got in touch with Kerry Packer, whose team Ellerston Pieres led and managed for many seasons of English high goal polo. Kerry Packer founded Ellerstina which and which Pieres managed and eventually acquired. Pieres combines this with managing a new Ellerstina team composed of his sons, Facundo and Gonzalito (both +10), Nicholás (+9) and their cousin Pablo and assorted other team-mates.
The Pieres' and Mac Donough brothers are second cousins and play together for the Ellerstina team.



Image Credits: www.hautetime.com

4. Adolfo Cambiaso and Poroto Cambiaso
Poroto Cambiaso, the son of the 10-goaler Polo player, Adolfo Cambiaso shows all the instincts of his father. In February 2018, the 12-year-old Polo star gripped his mallet to score fearlessly against PTF USA. Scoring back to back, the upcoming star turned the tables in favor of his team. It was history repeating itself and Poroto showing the traits of his father.



Image Credits: lanacion.com.ar

5. Adolfo Cambiaso and Mia Cambiaso
It is not only Adolfo's son who is pacing his ponies in the sport but also his daughter, Mia Cambiaso. She is a young polo player who boldly supports the ladies in the field of polo. Talking of him, Mia says, "Polo and horses are my passion. My Dad helps me get better every day...Also, Dad lent me a cloned horse of 'Candelera', his best mare. She was so good!"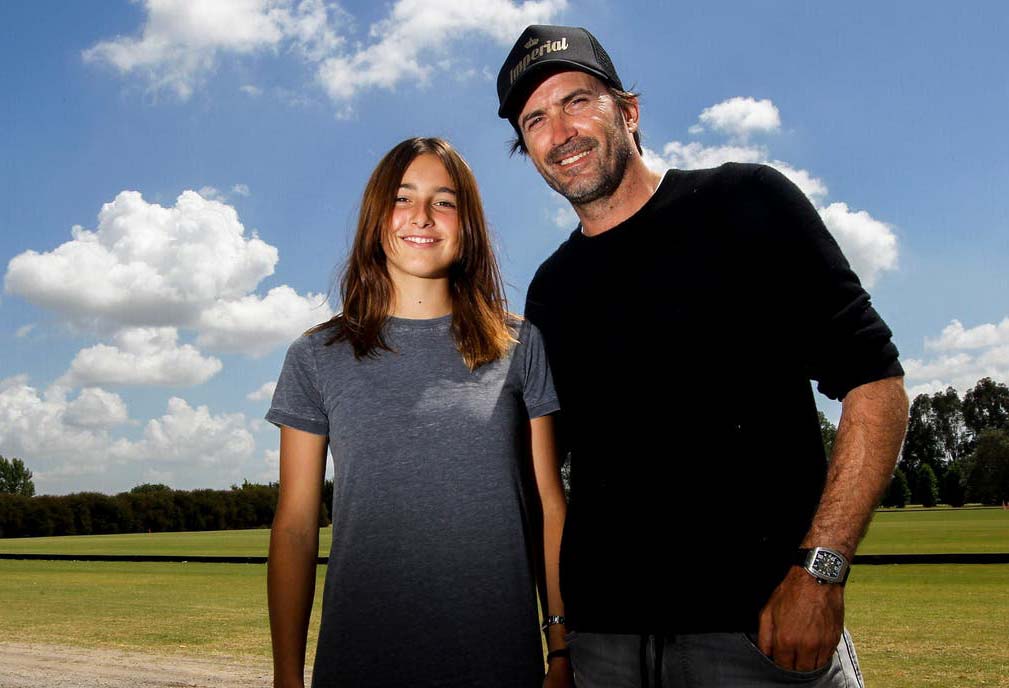 Image Credits: lanacion.com.ar

6. The Royal Family
Prince Charles's 40-year polo career left a great motivational impact on his two young princes. Both Harry and William decided to take up Polo at a very tender age and have since been described as "polo fanatics". The two carry out many royal duties and like their father, both Will and Harry are talented at the sport.

<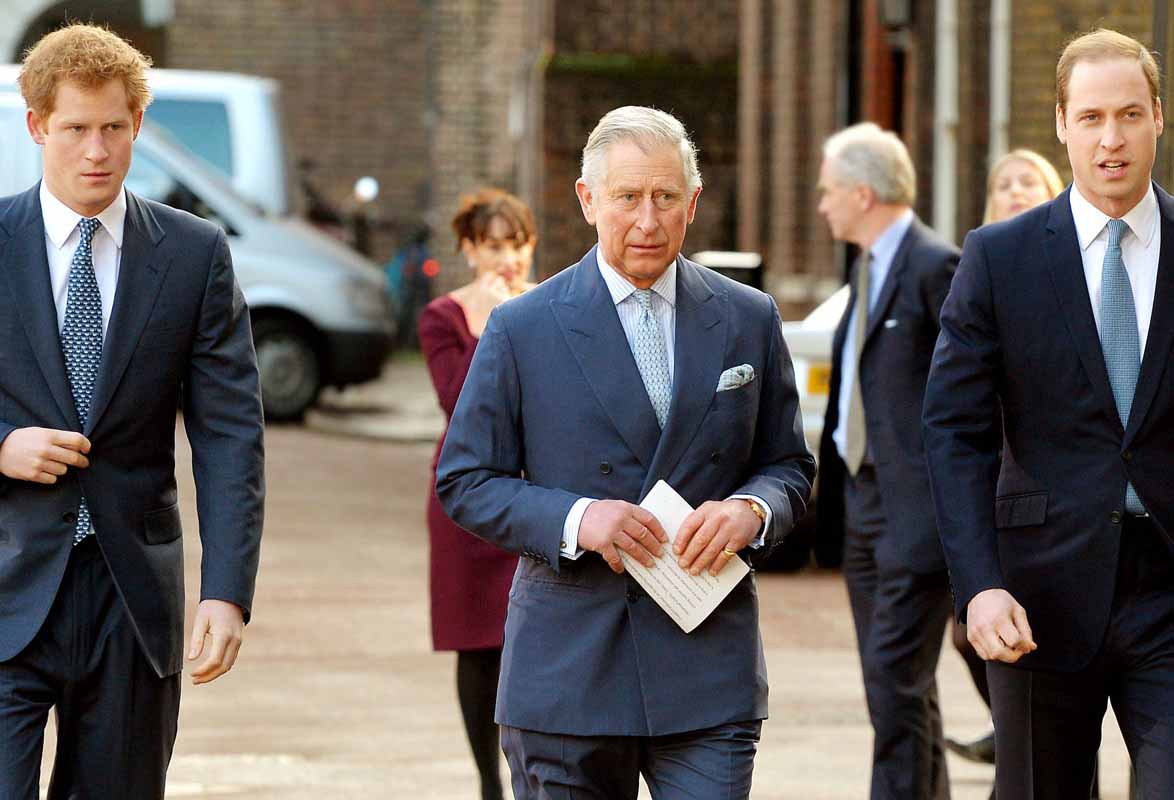 7. HH Sawai Padmanabh Singh
"Despite coming from a royal family, I was always treated like a regular student at my school because my Father made sure I never misuse my royalty status and learn to stay grounded and respect others." The humble Maharaja and a distinct Polo player, HH Sawai Padmanabh Singh added, "My great grandfather, Sawai Man Singh II, took his horses from Jaipur to Europe and won the first Polo World Cup for India in 1957."




8. The Novillo Astrada Family
The history of the Novillo Astrada family started in 1913 with the birth of Julio, in 1914 and Ricardo, in 1916 and the name Novillo Astrada was born with them. Since then Polo has been passed in the family from generation to generation. The family club, La Aguada Polo Club was formed by Julio in the '70s. Eduardo Novillo Astrada Jr along with his brothers and sons play for the La Aguada team. The first high goal tournament won by the La Aguada Club was the Hurlingham Open in 1986. One of the most important highlights for La Aguada came in 1990. Taio along with his three teenage sons, Eduardo Jr.(17), Miguel (16) and Javier (14), celebrated the victory of one of the biggest tournaments, the Copa República Argentina, the only tournament in the world allowed for teams between 0 and 40 goals. In 1999, Eduardo Jr., Miguel and Javier, along with Alejandro Diaz Alberdi, played their first Argentine Open final, Palermo, with La Cañada.
The polo tradition of the Novillo Astrada family, both as Polo players and as horse breeders, remains intact, after more than 60 years.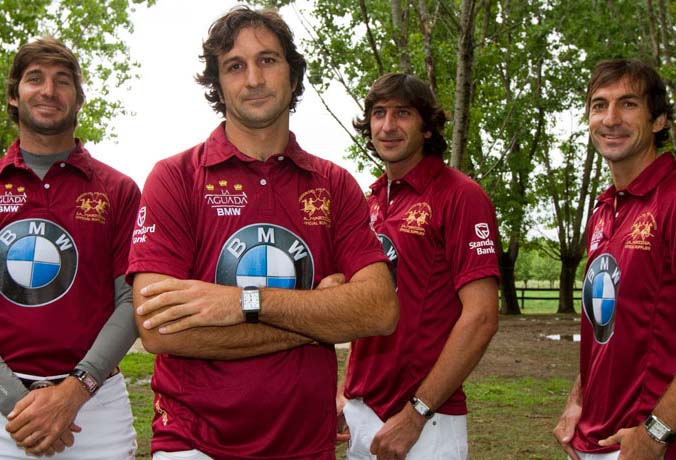 Image Credits: La Aguada Polo Club

9. The Dutta Corp "This winter season was all about my son Timmy and the team Pilot. I would say he had a great season and he developed and shined as a player. I hope one day, I will put a team together with Timmy in the U.S. Open Polo Championship ."
- Tim Dutta talks about his son, Timmy




10. Sanya Suhag and Samir Suhag
Kniagna Princess's Polo Team led by Sanya Suhag was backed by her father Samir Suhag as they lifted the Jodhpur International Ladies Cup.



Image Credits: JoPolo

11. Nacho Figueras and Hilario Figueras
Nacho and Delfina's 17-year old son Hilario, who played against (and lost to) his parents at Liberty Park, recently turned professional. Aurora (12), Artemio (7), and Alba (4), are all horse lovers and riders, and both Aurora and Artemio play polo.
"When daddy is a polo player and has a horse, there is a big chance that the children will be polo players too."
- Nacho Figueras



Image Credits: World Polo League

12. Bob and Rob Jornayvaz
Bob (on his son): We've been playing against each other quite a few times now. Sometimes he gets to come on top and occasionally I win the dual. But the thing is, it is always hard fought and the fun thing about playing is it's always clean and we have a good time on the field.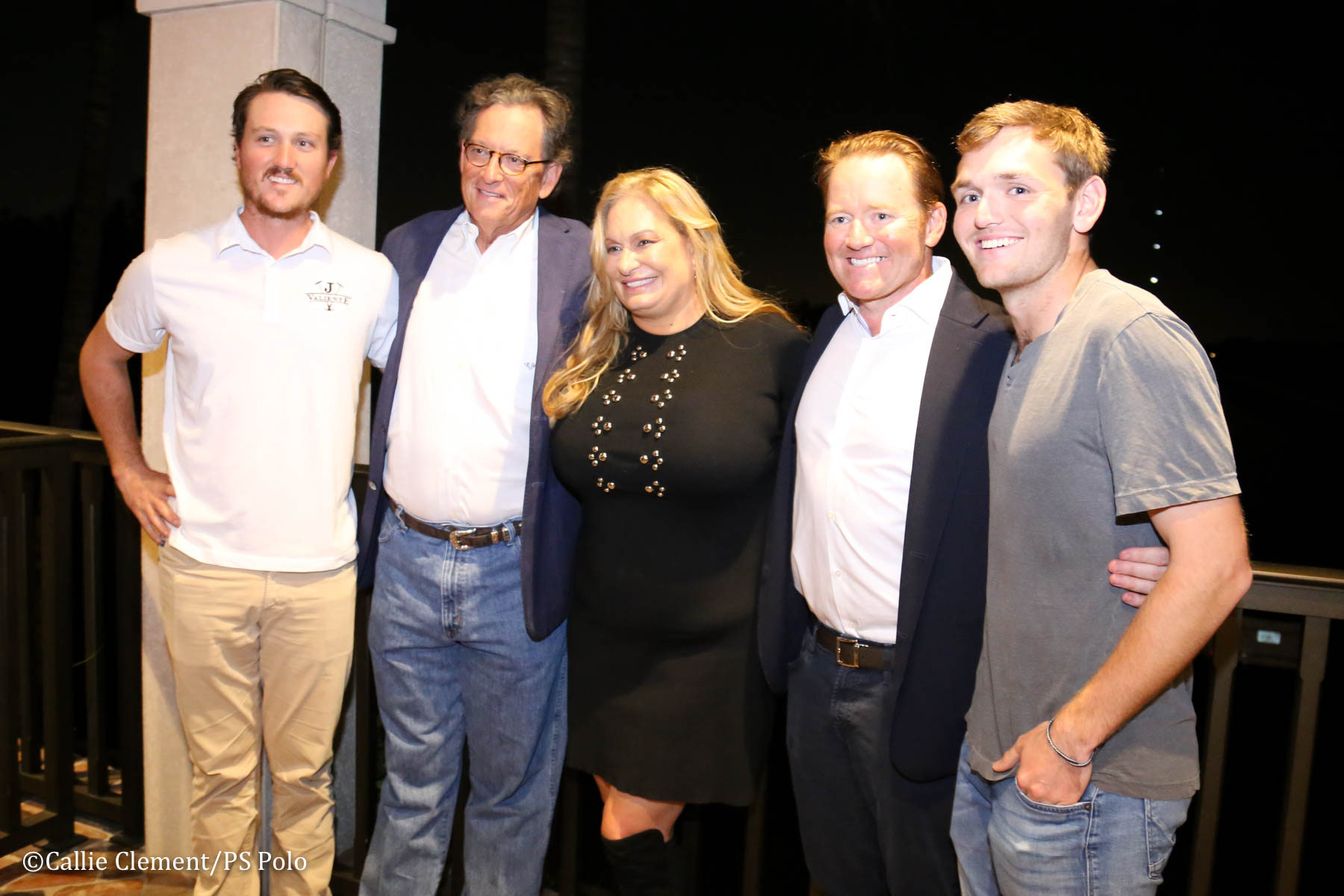 13. Sir Pratap Singh and Rao Raja Hanut Singh
The chief architect of Jodhpur Polo, Lieutenant-General Maharaja Sir Pratap Singh was the founder and commander of Jodhpur Lancers. The coach to young British subaltern stationed in Jodhpur, Sir Pratap was amongst Queen Victoria's favourites. His most enduring legacy to Polo was his son, Rao Raja Hanut Singh who was born to him in 1900.



Image Credits: W.S. Stuart

14. David Eldredge and Emma Eldredge
Led by the winningest coach in Cornell athletics history, David Eldredge, along with starters Anna Winslow, Elena Wicker and Emma Eldredge, Cornell polo continues to build upon its reputation as an elite program. The father-daughter duo of David and Emma is one of the keys to Cornell's success and has been in the making for generations. Polo has long been a part of the Eldredge family. David's father first learned the sport of polo when he attended Cornell in the early 1940s and brought it back to the family's dairy farm in Sharon Springs, New York. David's wife and his older daughter Kailey both played for Cornell, so it seemed only natural for Emma to do the same.
For Emma, family history was the biggest factor in her involvement in the sport."We owned horses and I watched my dad coach the Cornell teams. I felt I was part of Cornell polo while growing up. It was something that I grew up with and loved and enjoyed."



Image Credits: MPEQ

15. The Legacy of Tanoira Cup
The Tanoira Cup is one of the most traditional competitions of the Argentine calendar and was set up in 2004 to honor and remember the late Gonzalo Tanoira. Barbara Tanoira, speaks about her father's legacy in the world of polo: "My father was a polo fanatic, and he loved horses in particular. He was always grateful for his talent, and when it was time to be a director, he didn't doubt it; he wanted to give back to the sport, almost as a way of saying thank you for the experiences he had had, the people he met, the places he discovered, and for the being able to share something as wonderful as sport with his family. We received that legacy and we want to pass it on to our children. What better way to do that than by having fun playing polo?"




16. Samir Suhag and Bheem Suhag
Samir Suhag remembers being terribly impressed as a child when he used to watch his father Brigadier Bheem Suhag and his team-mates stride onto the polo field in their white breeches, knee-high brown boots, and helmets. One of the fondest memories Samir Suhag has from the years his fathers spent playing polo is the time he played in the Indian Polo Association Championship with his father. "I remember looking at the trophy and telling him that we should win it one day, as we were the underdogs in the match, but two hours later we were holding it," he recalls.