---
---
The Chess of The Charles Hollander Collection
---
Re-establishing personal luxury for you
LA POLO is back with the weekly dose of luxury for you. In an attempt to re-design and re-establish luxury, we bring to you some really bespoke and extravagant pieces of art, ideas, and creation, that are one of its kinds. And so, here goes the list of the Objects of Desire for this week, wherein, we once again try to add a pinch of style, and opulence in your colloquial lives. Let's get started.




1.The Louis Vuitton Skateboard
The first thing that we top our list for this week, is the collaboration of Supreme x Louis Vuitton. The news of this collaboration was all over the internet back in 2017, and to the surprise of the globe, it had seen a huge fan base waiting for the product to come out in the market. Louis Vuitton and Supreme joined hands to launch the Skateboard that came in the classic Louis Vuitton trunk. Mentioning that, did you know that, it was first in 1835 that the young Louis Vuitton made these trunk while he was moving out of the countryside to Paris. He made these customized trunks or bags for each material back then. But slowly, they got the eyes of the people. What next? Louis Vuitton was designing bags for Empress Eugenie who was Napoleon III's wife. So, after this news spread, it was avid that the Louis Vuitton trunk will retail for a whopping price of $68,500 USD, that was going to be just the double of the regular Louis Vuitton trunk. And, the skateboard carrier, that would have all the accessories were to be priced at $54500 USD, and so they did. Here is a look of the extensive skateboard collaboration.




2.Nesmuk Diamond Studded Knife A knife that you will be using in your kitchen could as expensive as $40,000 USD, diamond studded and comes with a ring as well. These knives are the most expensive and the sharpest of all in the world. How about buying it?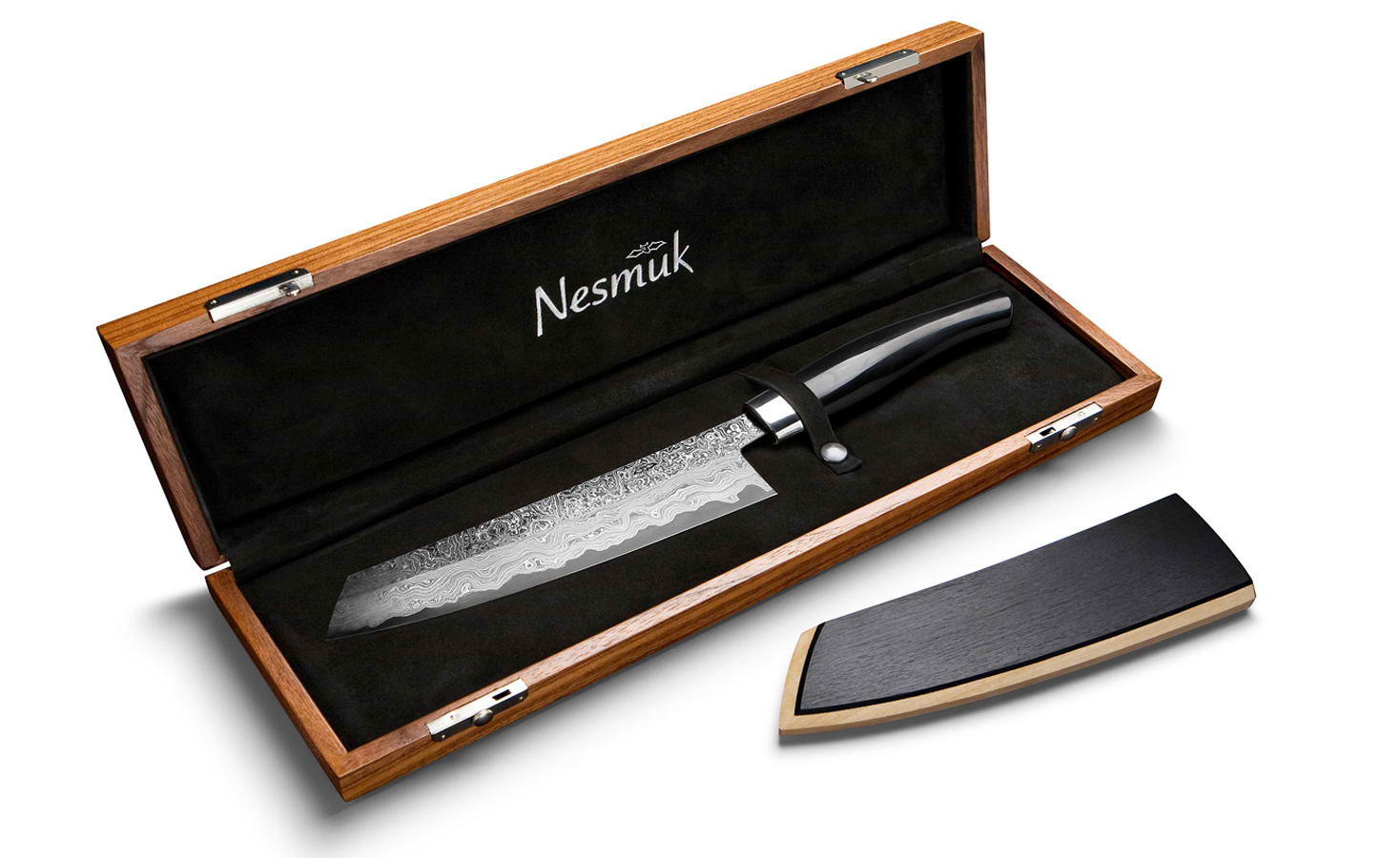 3.The Royal Diamond Chess
What if I tell that this chess board took 30 artisans who spent around 4500 hours in making it, where they used 9900 black and white diamonds, that weighed a total of 186 carats and had 1168.75 grams of 14 carat white gold, along with 186.57 grams of silver and measured 19 x 19 cms. This entirely hand-made chess board is a piece of art in itself that stands as a celebrated luxurious piece of the classic chess set. The chess set has been designed by the well known, and finesse jewelry designer Bernard Maquin as a part of the Charles Hollander Collection. Here we bring to you a look of this breath-taking chess-set.


---
Next