---
---
Coco Chanel: Misery Molding A Designer's Life
---
The sought after France based designer's life is a great rigmarole to understand the importance of a quirky phrase, 'sweet are the uses of adversity'.
One of the most sought after fashionista Coco Chanel landed into this planet in the year of 1883 with the moniker of Gabrielle Bonheur Chanel. Having a life full of miseries and predicaments she never thought in her wildest of dreams that she would become the fashion girl of this universe and would be able to persist in her timeless styles of silhouettes even after decades of her death. Hence she has set an example and has become an arresting inspiration for those who admire her and are the connoisseurs of her authentic silhouettes.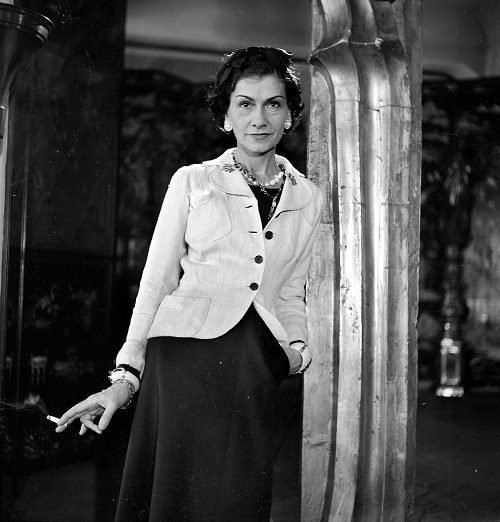 It is well said that sweet are the uses of adversity and this phrase is reflecting its essence quite aptly in the worlds famous fashion designers life. The childhood of the sought after glamorous personality was ironically not so glamorous and was rather spent as a struggling vagabond.

In her early days, she was brought up by her mother who died and left her in this world full of predicaments. After this, her father who was a peddler had left her and handed baby chanel into the hands of an orphanage where in she was coddled and corseted by amiable nuns.

After this point her sparkling carrier in the glamour industry took a kick start, since the day she started to become well known as a pop singer in famous clubs and bars liken 'Vichy' and 'Moulins' and by the god's grace from here only she got her new moniker Coco Chanel, that made her feet to dabble into the sparkling shine of fashion industry.

Around the age of 20 chanel initiated her career in the transitory industry of fashion and glamour by collaborating with Etienne Balsan who proffered her a rostrum for establishing a millinery business in paris. Milliner was similar to a fedora hat embellished and festooned with light weight fancy feathers. And this term is derived from the term 'miller' that means a hat designer derived from its mainstream word Milan.

Soon after this unprecedented kick start of her booming career she left him for one of his wealthier kin, Arthur "Boy" Capel. Both the men brought an instrumental rhythm to her life full of foreboding adversities. Following such fortunate events she took and initiative and a step towards becoming an entrepreneur by opening her very first store Paris's Rue Cambon.
Her very first clothing flavor emerged out from a warm and cozy jersey that she wore on a cold chilly day in order to get some respite from the gusty chilly winds. When it caught the eyeballs of the connoisseurs and the admirers she was asked to design the similar kind of silhouette for them as well, thereby becoming the trendsetting style of the times.
"My fortune is built on that old jersey that I'd put on because it was cold in Deauville," she once told author Paul Morand.
In the fortunate year of 1925, this France based designer took her destiny and her business to new heights of success by launching a unique fragrance mist chanel 5 which ended up becoming the timeless pungent smell of this transitory fashion industry. She once stated that "this perfume heralds the arrival and prolongs the departure".
Hence behind her glamorous outlook lies a past which is as dark as an orb of the night which justifies the statement, "sweet are the uses of adversity".
---
Next