---
---
Concours Of Elegance – Hampton Court Palace
---
31st August 2018
Concours of Elegance 2018 Kicks Off This Week!
The Concours of Elegance at Hampton Court palace brings together a selection of 60 of the rarest cars from all around the world. This year there will be more cars than before, more special features than before and more luxury experiences than ever before. The event which will kick off from today, 31st August will be one of the most special luxury cars event and will end on 2nd September, 2018. This year is the most special one because Aston Martin will exclusively display the DB4 on its 60th Anniversary. With many add new features to the event, the Future classics will also make their way to the Concours this year.






For three days, the Hampton Court Palace will be the home to the finest cars from all around the world. The event will witness jewels of the auto world from 1896 to the pioneers to the present day supercars. The world's fastest supersaloons will line-up at this year's Concours of Elegance as part of a new 'Harry's Garage' feature celebrating iconic performance four-door cars throughout the years. With the standard 6.0 litre V 12 engine and stunning looks, the car is going to be one of the talking figures from the event.


With the rarest and the most extraordinary cars in the world getting displayed this year, the Concours of Elegance will be featuring some royals and first editions of brilliant supercars. With the former Pebble Beach 'best in show' winner, Mercedes Benz S Type Boat tail to one of 26 Maserati 300S, this year is going to be exciting for the luxury enthusiasts as well as the vintage lovers.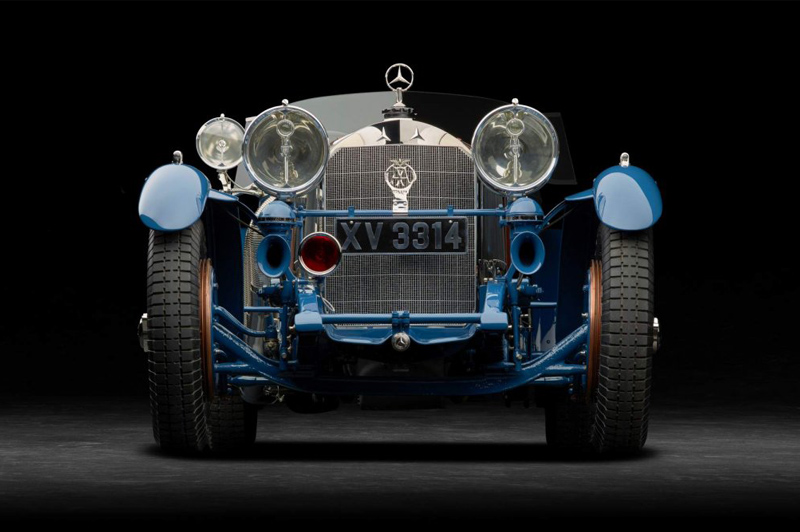 This year at the Concours of Elegance, some of the UK's most gifted automotive specialists will be displaying their wares in an area of the event called 'Specialists' Showcase'. These world-class companies, specialising in the restoration and sales of the world's most incredible cars, will be on-hand to show their work and some of the most exciting cars in their stock. With big names like Alpine and Aston Martin specialists NICHOLAS MEE, this year's specialists showcase will feature the best and the most special ones from UNITED KINGDOM.






The Concours of Elegance began at Windsor Castle in 2012, before moving to St James's Palace in 2013, Hampton Court Palace in 2014 at the Palace of Holyrood house in Edinburgh in 2015 before returning to Windsor Castle in 2016 and Hampton Court Palace in 2017. The Concours of Elegance will once again bring together a selection of 60 of the rarest cars from around the world – many of which will never have been seen before in the UK. Many of the Concours cars will also take part in a 2-day driving tour in the days running up to the main Concours event.


---
Next