---
---
THE CUBS DOMINATES THE COLTS IN THE FIRST GAME AT HERMES CUP-ARENA POLO!
---
BHANWAR NIKHLENDRA SINGH & R.K JANMEJAI SINGH LEADS THE HERMES CUBS TO CLAIM A ONE-SIDED MATCH AGAINST THE HERMES COLTS!
The first game of the inaugural tournament of the Jodhpur Polo Season 2019 witnessed an overriding display of performance by the Hermes Cubs. Bhanwar Nikhlendra Singh and R.K Janmejai Singh took the complete charge for the Cubs scoring nine and eight goals respectively. Kr. Vishwaraj Singh gave a fight throughout the match for the Colts by a numerous attempts but converting only two goals as the Cubs showed a superior defense as well. The players were introduced as the Hermes Colts in white were ready to take Hermes Cubs in black with Mr. Pep Singh as the umpire. Kr. Dhananjay Singh Rathore was the referee and Mr. Ankur Mishra was the commentator for the match.
| Hermes Colts | Hermes Cubs |
| --- | --- |
| Mr. Sharwan Singh -2 | Mr. Vinay Mewara -2 |
| Mr. Prithviraj Singh -2 | Bhanwar Nikhlendra Singh ±0 |
| Kr. Vishwaraj Singh Bhati +1 | R.K Janmejai Singh +1 |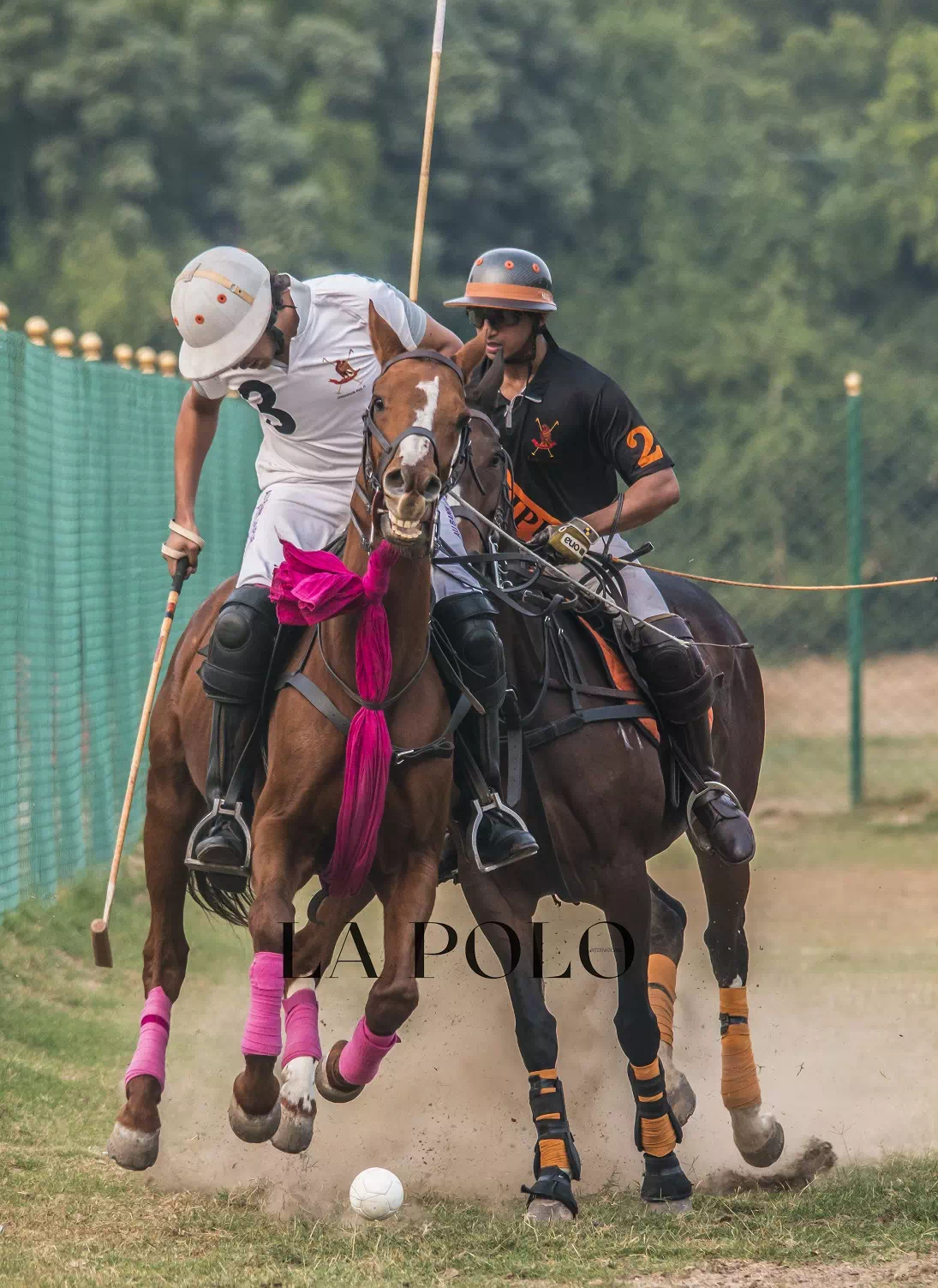 The match started with a +0.5 handicap lead for the Hermes Colts. Nikhlendra Singh and Janmejai Singh started the game in high spirits scoring a hat trick each in the first chukker itself initiating a lead of six goals against one goal coming from Vishwaraj Singh for the Colts. The first chukker scores stood at:
Chukker 1
Hermes Colts- 1.5
Vs
Hermes Cubs- 6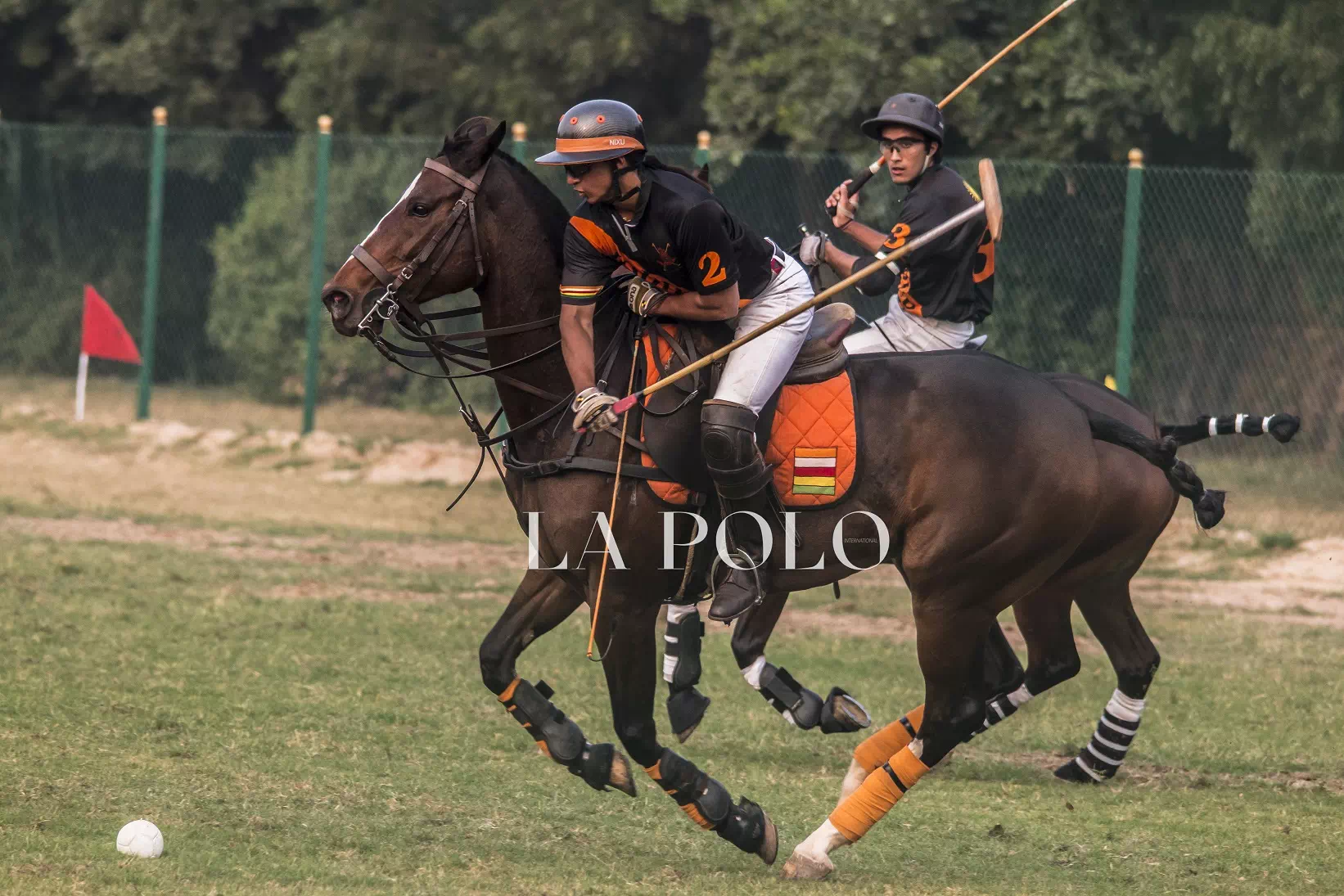 Nikhlendra Singh totally controlled the second chukker by scoring another hat trick as Janmejai Singh added one goal to the lead for the Cubs. It took quite a fight for Mr. Sharwan Singh to come against the defense of the Cubs to score a beautiful goal in the last minute of the chukker. Kr. Vishwaraj Singh was seen battling through bravely against the Cubs winding up the second chukker at:
Chukker 2
Hermes Colts- 2.5
Vs
Hermes Cubs- 10



The third chukker again witnessed striking display of offense by the Cubs as Nikhlendra Singh and Janmejai Singh again scored a hat trick each leaving no hopes for the Colts to fight back. Vinay Mewara added one goal for the Cubs as no goal was scored by the Colts in this chukker. The score at the end of the third chukker was:
Chukker 3
Hermes Colts- 2.5
Vs
Hermes Cubs- 17

In the fourth and final chukker, Vishwaraj Singh scored a goal taking complete charge of the ball from the opposite goal post. Vinay Mewara and Janmejai Singh scored one goal each for the Hermes Cubs winning the match with total supremacy at the final scorecard after fourth chukker standing at:
Chukker 4
Hermes Colts- 3.5
Vs
Hermes Cubs- 19


---
Next