---
---
Indian polo | IPA National Polo Championship
Sahara Warriors Emerge As The Winners On Day 1 of IPA National Open Championship
---
28th November 2018 | Delhi.india
The opening day of the IPA National Open Championship witnessed a taut competition between Jindal Panther/Garcha Lions and Sahara Warriors
IPA National Open Championship entered in the first day of action with Sahara Warriors playing against Jindal Panther/Garcha Lions. An intense match on a Sunny day, the opening day was a treat for the players and the spectators. Sahara Warriors played with Col Ravi Rathore (+5), Pranav Kapur (+2), Salim Azmi (+3) and Matthew Perry (+6). Jindal Panther/Garcha Lions on the other hand played with Satinder Garcha (+2), Simran Singh Shergill (+6), Raul R Laplacette (+6) and Naveen Jindal. Jindal Panther/Garcha Lions played with a +14 handicap while Sahara Warriors played with a +16 handicap. The match started at 2:30 pm at Jaipur Polo Ground, Delhi. The umpires for today's match were Julio Bensadon and Siddhanth Sharma.

The match began with a quick goal by Sahara Warriors. A wonderful play led the ball into the goal. Sahara Warriors were ahead by 1 - 0. The play was stable at 1 - 0 for some time when Pranav Kapur hit the ball towards his goal. Naveen Jindal quickly reacted to it and sent the ball inside the goal. It was Jindal Panther/Garcha Lions' first goal. The score was 1 - 1 after Naveen Jindal's goal. Sahara Warriors were awarded a 60' penalty in the final minutes of the first chukker. Matthew Perry hit the ball really hard and it was the second goal for Sahara Warriors. The first chukker ended with Sahara Warriors in the lead by 2 - 1.


The second chukker started off slow but a lot of goals were scored in the chukker. Raul R Laplacette hit a long shot but missed by a few inches. Raul R Laplacette hit a powerful through ball for Simran Singh Shergill and he ended up scoring a wonderful game. The score was levelled at 2 - 2. A brilliant play was initiated by Jindal Panther/Garcha Lions that ended with Simran Singh Shergill scoring a brilliant goal. The score was 3 - 2 after Simran's goal. Sahara Warriors levelled the scores at 3 - 3 with a fantastic long distance shot. Raul R Laplacette scored a goal from 30' penalty because of a penalty given to Jindal Panther/Garcha Lions from Col Ravi Rathore. The second chukker ended at a score of 4 - 3 with Jindal Panther/Garcha Lions in the lead.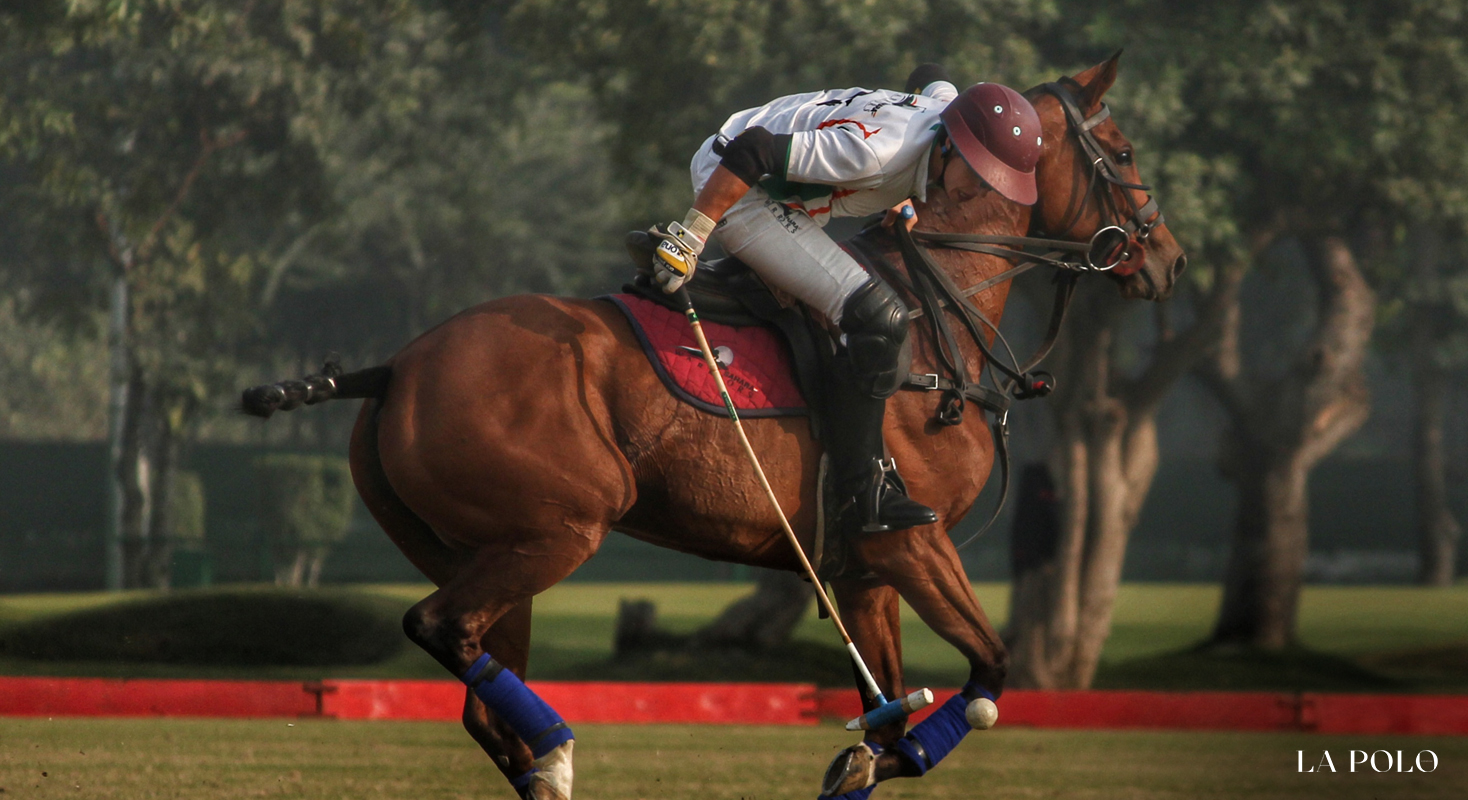 Sahara Warriors were on a roll in the fourth chukker of the game. Matthew Perry opened the chukker with a goal scored from a powerful shot. Pranav Kapur made a fantastic run from the right, got past all the Jindal Panther/Garcha Lions' defenders and passed a brilliant ball to Col Ravi Rathore. Col Ravi Rathore tapped in the ball and the LA POLO scoreboard showed 7-4 in favour of Sahara Warriors. Col Ravi Rathore was in a splendid form today. He scored one more goal in the finishing minutes of the chukker and extended Sahara Warriors' lead. The score was 8-4 after the fourth chukker.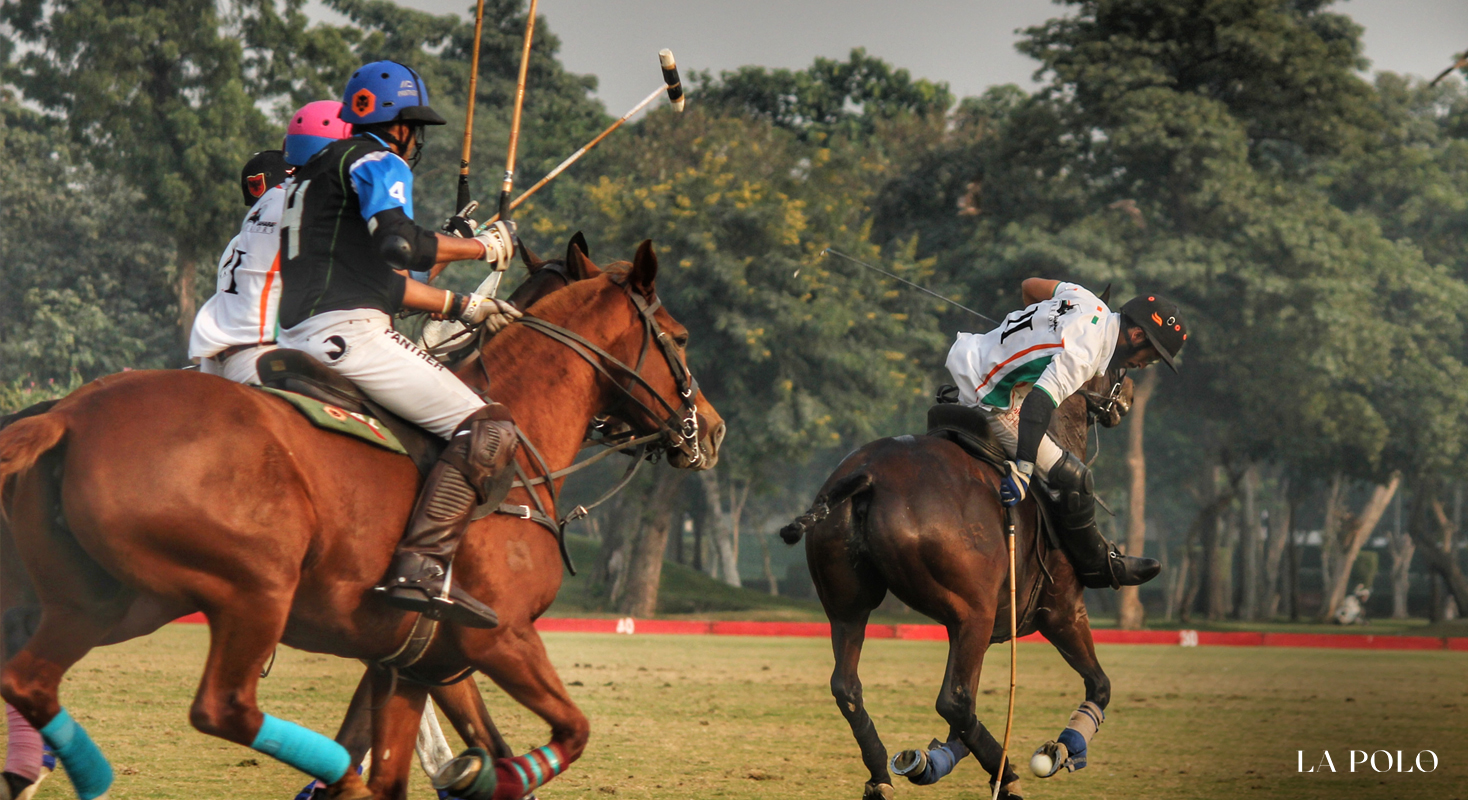 Not many goals were scored in the fifth chukker but the intensity of the fifth chukker was quite high. Only two goals were scored in the chukker, one by each team. Jindal Panther/Garcha Lions were in between of a tough play in front of the goal when Raul R Laplacette scored a brilliant backhand goal from the angle and brought the score to 8-5. Kuldeep Singh Rathore substituted Naveen Jindal. The ball was at the centre when Matthew Perry came from nowhere, made a fantastic run from the middle and scored a surprise goal. It was a delight for all the Polo fans out there. The score was 9-5 after Matthew Perry's goal. Jindal Panther/ Garcha Lions replied back with a goal from Raul R Laplacette. He scored from the penalty spot and Jindal Panther/Garcha Lions were now behind by 9-6. Simran Singh Shergill was getting past the defenders to take the ball towards the goal when he fell off his horse. His horse ran out of the field after dropping him on the ground. Ambulance arrived in no time to help him but he was already on his feet to play for the team. It could've been a serious injury but hopefully he was all fine to play the next chukker. The fifth chukker ended with a score of 9-6 on LA POLO scoreboard.

The last chukker of the game witnessed two goals. Both of the goals were scored by Sahara Warriors. The first goal of the chukker was scored by Col Ravi Rathore from a fantastic long shot. He hit the ball real hard and extended Sahara Warriors' lead. The score was 10-6 now with Sahara Warriors in the lead. A good play was played by Satinder Garcha towards the goal when a goal line save from Col Ravi Rathore denied Jindal Panther/ Garcha Lions a goal. Sahara Warriors had ensured a victory for themselves. Pranav Kapur scored a goal when 2 minutes of the play remained. The match ended on a score of 11-6 with Sahara Warriors emerging as the winners of the opening match.

Match Progression: Sahara Warriors - Jindal Panther/Garcha Lions: (2-1)/(3-4)/(5-4)/(8-4)/(9-6)/(11-6)

---
Next