---
---
Equestrian Style & Fashion
---
The Hermès' saddle bag is well known - and there are many others that have taken inspiration from the sport of the kings. Polo and designer labels have had a long connection.
Many top brands trending today derive inspiration from sports. Fashion and sports, though disparate, when clubbed together, create magic. Sports has always attracted designers, inspiring them for their runway fashions.
Polo, the "sport for the kings", exemplifies luxury, style and comfort. Rina Shah, the first Indian woman professional polo player, took inspiration from the sport to create her own fashion brand, "Rinaldi Polo". She says: "I wanted my collection to reflect the fun and style of Polo, so I thought it would be great to do a line that comes from the heart."
Horses are portrayed as stylish and gorgeous, and the sports involving them have seen echoes over fashion. The cowboy look, with long boots and hats, is still trendy, but there is a sense of comfort in the styling.
Hermès' vice-chairman Simon Xavier Guerrand-Hermès fondly talks about the horse being their first customer. In 1837, his great-great-grandfather started making leather harness under their family name and today, the Paris-based luxury brand which is known for handbags, is still involved in riding equipment, which ranges from custom-designed saddles to goatskin-handled curry combs.
As Hermès laid its foundation on the sturdy saddle and the scarves which were greatly inspired by the jockey's racing skills, another world-renowned label, Gucci, found its collection in the tack room. The horsebit loafers, which came in 1953, have been given designer touches by creative director Alessandro Michele, who by adding fur lining, made them desirable. Another product that Michele designed is the 1960s green-and-red-striped grosgrain webbing which was originally inspired by the harness that secures the saddle of the horse.
Many new designers are also borrowing inspiration from the stables. At Chloé, creative director Natacha Ramsay-Levi says: "The fantasy of the horsewoman has always been a key Chloé code for me—the classicism we associate with the beautiful leathers and classical colours." In 2018, she debuted with her spring collection and the stallion-embroidered velvet suit for the French house.
Khaite (pronounced "Kate"), is another such brand of the New York-based designer, Catherine Holstein, which provides subtle details of equestrian style. The designs contrast with the classic American sportswear for the 21st century. Catherine, who is building up a foundation of robust yet polished items that are distinguished by their exceptional material, presented her pre-fall collection which was full of richly mottled tweeds, thus providing a new version for the hacking jackets.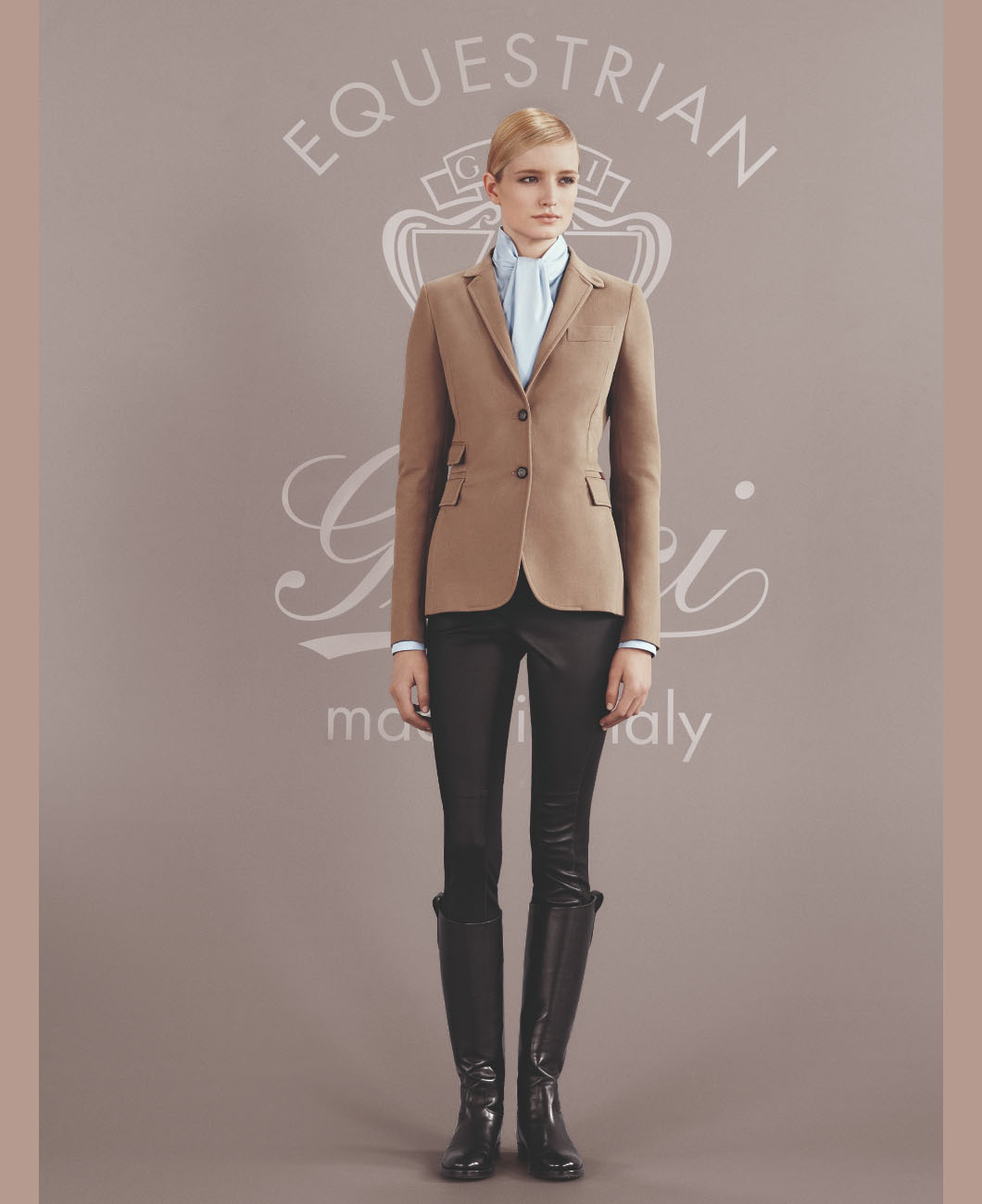 Try imagining the replacement of the saddle bag to handcrafted leather sandals. This imagination was turned into reality by Mount Kisco-based Katharine Page, who is also a veteran hunter-jumper rider. Throwing more light on her work, chief creative officer Mark von Holstein says: "Katharine was inspired by the form and function of her horse's show bridle—handmade from the finest materials, to last a lifetime."
Thus, both Polo and fashion have had a long connection, and a common goal, to win hearts.
---
Next