---
---
First-ever Polo Rider Cup
---
The tournament evolved a fresh format to have global participation
In every sport, competing allows players and the teams to evolve and grow. Polo is evolving with new formats and tournaments. This year, despite the pandemic, the world of polo witnessed the commencement of yet another thrilling competition, the Polo Rider Cup hosted by Polo Club du Domaine de Chantilly, from June 10-20. The tournament came up with a refreshing concept, to bring clubs from Europe together; it morphed into an international competition, welcoming clubs from Asia and America, among others.
It is now a world championship for polo clubs. Olivier Godallier, Co-Founder & President Game Polo, told La Polo: "The Polo Rider Cup is the ultimate polo club competition at the international level. With this new concept, we want to re-establish the club's position in the sport and, at the same time, work on a strategy to establish Polo Rider Cup as the World Polo Championship for Clubs in the FIP World Polo calendar, with the best polo clubs from around the world playing at the same site."
Competition is key to every tournament, as you can only know your shortcomings when you compete. The idea for the establishment of this Cup also came through the same belief.
In 2019, Oliver partnered Benoît Perrier to create Game Polo for the organization and for the promotion of the Polo Rider Cup. He, with his partner Benoît and his father Philippe Perrier, CEO of Polo Club de Chantilly, came up with the idea of staging the first Cup at Chantilly.
Earlier, they had decided on of eight teams but with the increasing requests, they zeroed down to 12 teams. The bigger issue was the involvement of polo enthusiasts. They worked hard to provide extensive TV coverage to bring viewers closer to the action, with a large number of digital and television channels, live-streaming across different platforms, daily news and magazine coverages.
The broadcasters and platforms included LeFigaro, beIN Sports, BT Sports, ClipMyHorse.TV, HorseTV, Horse&Country TV, Global Polo TV, SportDeutchland.TV, RTVE, and PoloLine TV, among others. They adopted a single-colour scheme for partner panels at the playing field, creating a stylish environment for players, spectators, and online viewers.
This tournament was played on a handicap basis by teams with a total handicap of 10 to 12 goals and a maximum of two clubs/teams per country. The clubs that participated in the first edition were: Polo Club de Chantilly (France), Deauville International Polo Club (France), Hong Kong Polo Association (Hong Kong), Las Brisas Polo Club of Chicago (USA), Empire Polo Club of Coachella Valley (USA), Hamburger Polo Club (Germany), Polo Club Düsseldorf (Germany), Evviva Polo St. Moritz (Switzerland), Polo Park Zürich (Switzerland), Moscow Polo Club (Russia), Dos Lunas Polo Club (Spain) and La Aguada Polo Club (Argentina).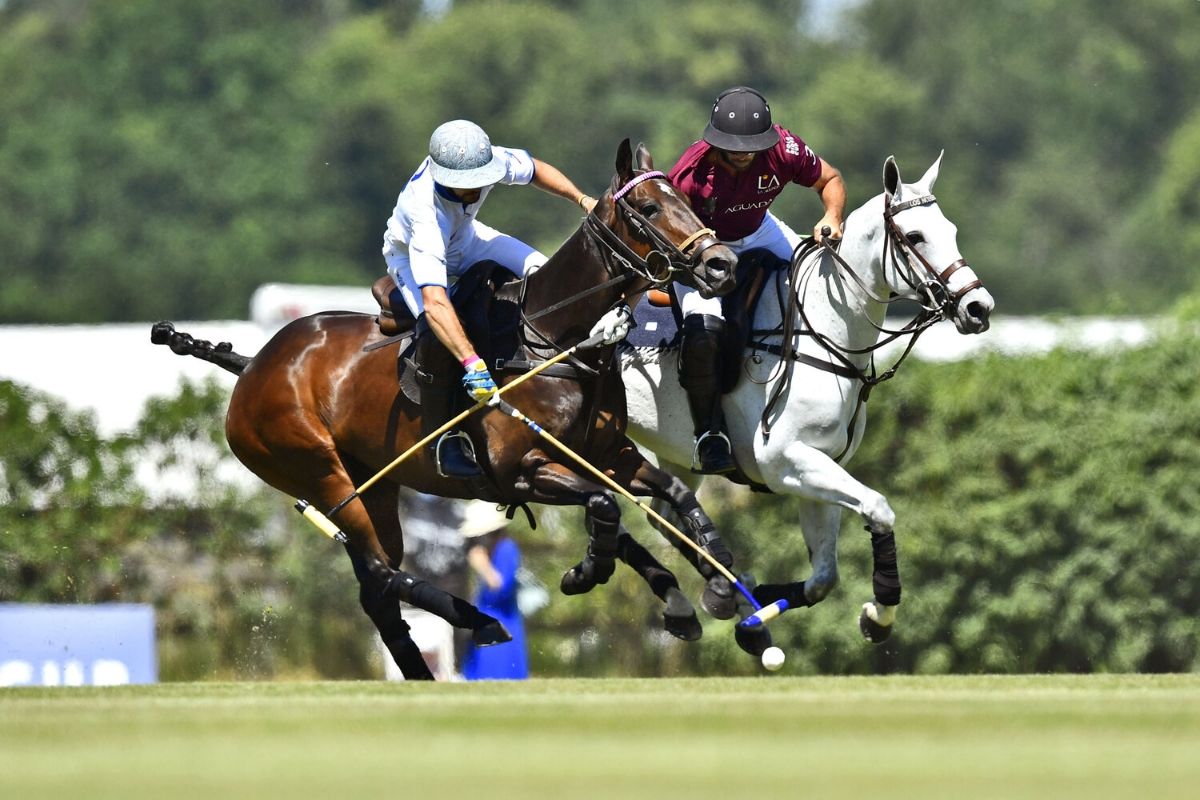 Polo Park Zürich won the 2021 Polo Rider Cup Trophy after beating Deauville International Polo Club by 10 goals to 4 in the five chukkers of the final game. Elena Venot from Polo Park Zürich was named the first MVP of the game. Martin 'Min' Podestá, also from Polo Park Zürich, was the tournament's top scorer with 29 goals and his pony 'Pirómana' was the BPP.
Martin exclaimed his joy of winning by saying: "I am very happy to win the trophy and more to have achieved it with Polo Park Zürich. To win the first edition of the Polo Rider Cup with 12 tough teams is incredible. We didn't expect to play so well against as tough a team as Deauville International Polo Club. The organization was great, and it was the first time I played at Chantilly. All grounds and facilities were amazing."
The second edition is slated in Chantilly next year. In future, they will explore opportunities to hold the Polo Rider Cup, in another club and in another country. Oliver said: "After positive feedback from all the clubs, teams, players, federations, partners and media involved in this first edition, Game Polo is already working on the next year's edition that will be held from 8 to 18 June, 2022, again at the Polo Club de Chantilly."
---
Next