---
Asian Games 2018- Fouaad Mirza Wins Silver in Asaid
---
27th August 2018
Fouaad Mirza won the individual equestrian silver in the Asian Games 2018 for India
The Asian Games 2018 saw a magical and heart touching victory for India when Fouaad Mirza won a silver in the individual equestrian. The silver medal won by Fouaad Mirza was special for the country, as India has not won the individual jumping since 1982. It was after 36 years that India won a medal in individual equestrian in the Asian Games. As if that was not enough to grab all the attention, Fouaad Mirza went on to win one more silver medal at the Asian Games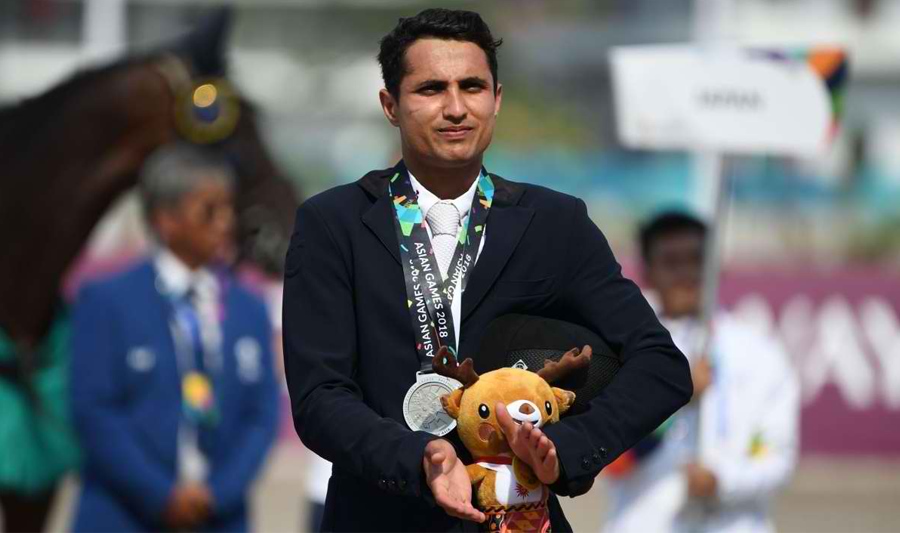 Fouaad Mirza after his victory at the Asian Games 2018

Fouaad Mirza was although rejoiced with the victory, but he was also heart-broken to not win the gold. He said," This (medal) is right up there and by far my biggest achievement. But I did lose a gold medal and that stings. I did lose a gold medal and that stings. I will take it on the chin and go back to the drawing board. I don't think I will be losing a gold medal in the final stage anytime soon again."


Fouaad Mirza during the individual jumping at The Asian Games 2018




The Bengaluru boy, won the first medal for India in equestrian after a great lot of time. This was not only seen as a point of celebration or covering a milestone, but it also rejoiced the country.





Fouaad Mirza won the medal in the individual equestrian with a score of 26.40, while Japan Oiwa Yoshiaki's won the gold, and China's Hua Tian Alex settled for bronze.

LA POLO wishes all the best to other players for the other events during the Asian Games 2018.
---