---
---
Golden Globe Hotels took the Sirmour Cup home
---
The 14 goal Sirmour Cup had some splendid action packed performances.
The season moved ahead to find out who will be crowned Sirmour Cup among the four teams participating? The tournament started on 9 February, and the final was on 14 February.

Day1:
The two teams playing the inaugurating match of the 14 cup tournament match were SONA POLO II and GOLDEN GLOBE HOTELS. The match was progressing on a tangent without any deviation in favor of SONA POLO II till the 4th chukker. GOLDEN GLOBE HOTELS made up for the bad start and won the match with a scoreline of 6-5.5.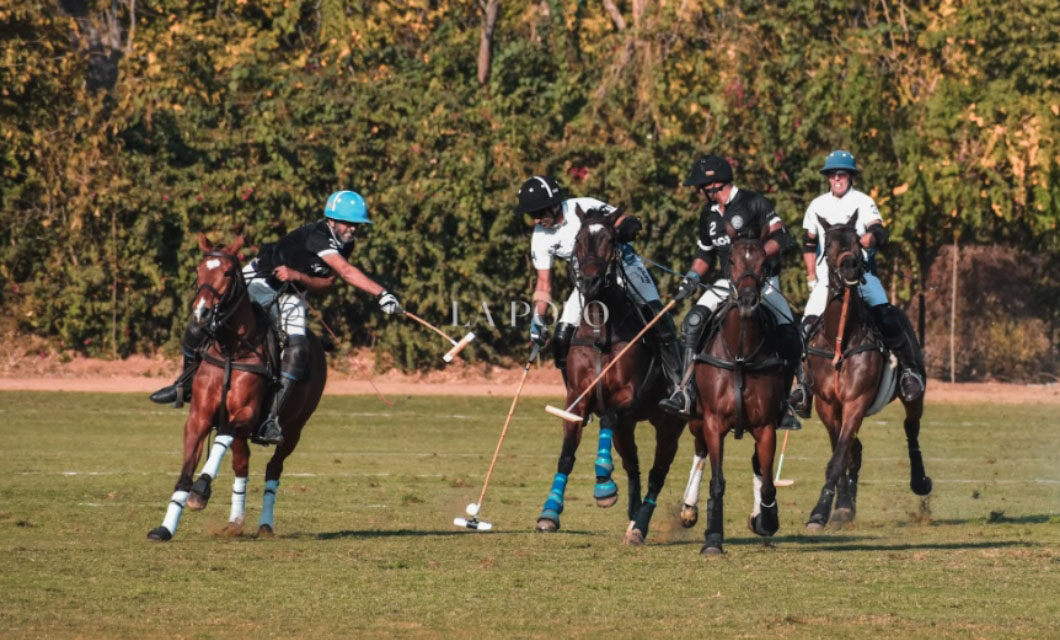 Day2:
The 2nd match was high scoring than the first and went into Los Polistas Chandna Polo's favor against Sona Polo. Players toiled hard for their respective teams, but the ball went into Los Polistas Chandna Polo court with a scoreline of 10-8.5.
Day3:
It was the 3rd day of the tournament to decide who would go to the finals. Semi-Final 1 saw Sona Polo II and Los Polistas Chandna Polo battling it out for Top 2 positions. The individual performances from Sona Polo II were not enough compared to the team effort put by Los Polistas Chandna Polo to reserve their berth for the finals. The scoreline was 9-7 in Los Polistas Chandna Polo's favor. The 2nd Semi-Final was equally challenging as players from Sona Polo, and Golden Globe Hotels put every ounce of their body to secure their team's final position. The crowd was not disappointed as the match went down the wire into the last chukker with Golden Globe Hotels beating Sona Polo 7-5.
Day4:
The grand finale saw two best teams of the tournament Golden Globe Hotels and Los Polistas Chandna, fighting for the ultimate glory. The first three chukkers were dead rubbers as both teams tied at four each. The fifth chukker was when the haziness reduced with Golden Globe Hotels emerging victorious and heartbreak for Los Polistas Chandna with a scoreline at 10-5.
---
Next