---
---
Handcrafted Luxury
---
Craft, heritage and skill lie at the heart of Savoir—customised luxury bedmakers.
At the end of a frenetic day's hustle, the only rest we can look forward to is sleep, that's undisturbed and serene. With the primary goal to provide utmost solace to every client, calm is woven into the carefully assembled textures and materials of the meticulously handcrafted Savoir bed. The exquisite, bespoke bed offers streamlined comfort and design to fit each body, style and specifications.


Focussed on making the best and not the most, at Savoir, there is no viable trade for the excellent guidelines that make for a perfect night's rest, to wake up the next morning, completely rejuvenated.
Daily dawns another day; I must up, to make my way. Though I dress and drink and eat, Move my fingers and my feet, Learn a little, here and there, Weep and laugh and sweat and swear, Hear a song, or watch a stage, Leave some words upon a page, Claim a foe, or hail a friend- Bed awaits me at the end.
―Dorothy Parker, The Portable Dorothy Parker
Tell us about the Savoir beds.
Savoir have been perfecting and crafting the perfect night's sleep since 1905, when the beds were first commissioned for London's Savoy Hotel. During a hotel refit in 1905, it was felt that no bed in the market was able to offer the sumptuous sleep that The Savoy offered, so the prestigious upholsterer James Edwards Ltd was specially commissioned to create The Savoy Bed. This luxurious model slumbered on by the rich and famous down the decades, is still made today as the Savoir No 2 bed.

Craft, heritage and skill lie at the heart of Savoir. We continue to handcraft beds at our North London Bedworks and in Wales, just outside Cardiff. Every Savoir bed is made to order for a particular client, built by hand to meet specific needs and deliver unsurpassed comfort. Focusing on the finest also applies to our use of natural materials such as curled horsetail, which provides a breathable sleeping surface and the ultimate temperature control for enhanced sleep. The end result is not only a wonderfully comfortable bed for our clients but one that matches their style aspirations, as only a bespoke product can.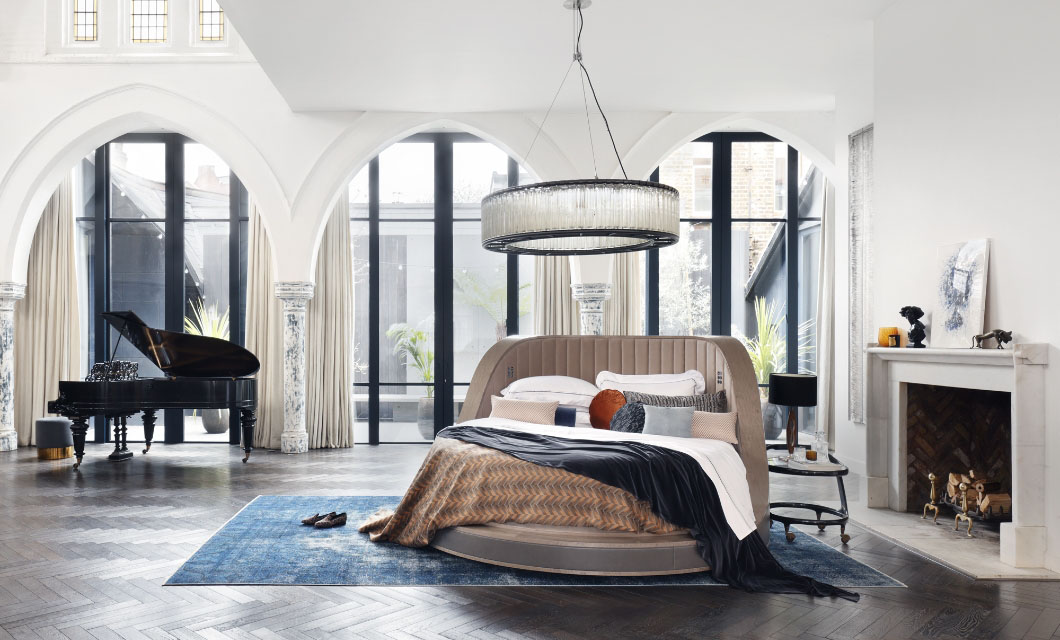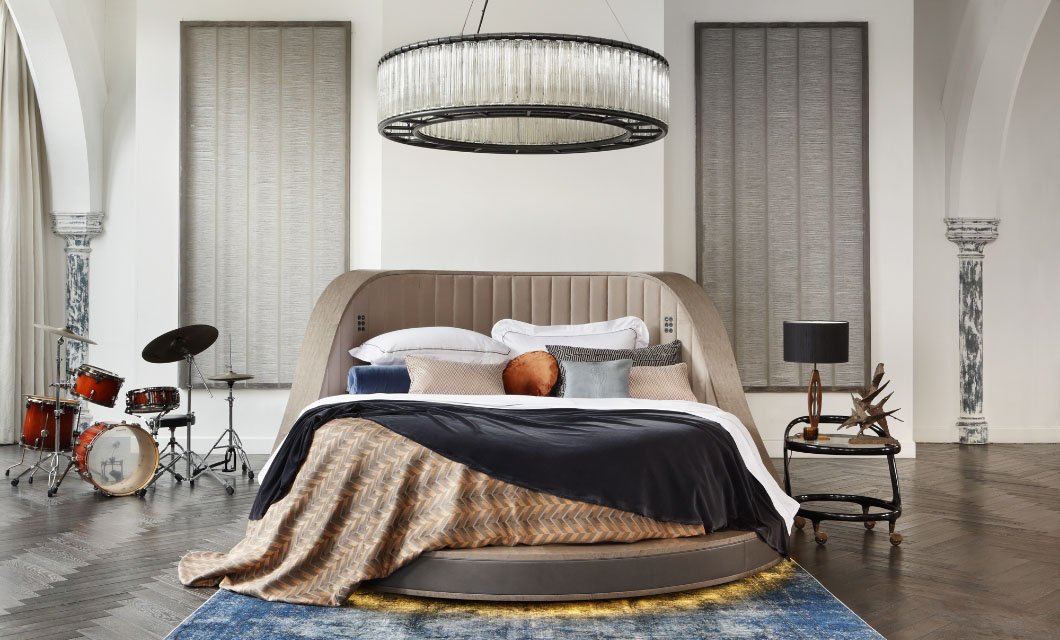 What about the customised details?
Every Savoir bed is tailor-made for the client to ensure it fits them perfectly. There are four varieties of Savoir beds, named No. 1, No. 2, No. 3 and No. 4, and they all have infinite customisable options. Each set takes a differing amount of time to make. For example, the No. 2 bed takes over 60 hours to construct, while a craftsperson can work well over 120 hours to create a No. 1 bed. The price of our beds starts from £8,875 for a No. 4 UK Super King and it can go up to £69,272 for the No.1 UK Super King. From our bespoke commissions, the most expensive bed to date has been £250,000 Our four signature beds explore a range of luxury which extends to what we believe is the best bed in the world. All, however, share principles which are unique to Savoir and fundamental to the most comfortable sleep. People often overlook the importance of investing in a bed that is designed especially for them. For example, you don't share your partner's clothes, so why share the same bed? We are able to zone several different mattress tensions (soft, medium, firm, or anywhere between) on each side of the bed so that one half of a couple doesn't have to compromise. This also goes for problem areas, like bad backs, that might need extra support. It's important to have a bed fit for your body, just like you would a Savile Row suit.
What has been the most unique demand a customer has ever made?
Every Savoir is bespoke. Our customers expect the extraordinary and through the nature of handcraft, anything is possible, the sky is, literally, the limit. We have made beds fit into private aircraft and even used an aircraft wing to create a headboard. We have designed and made beds with secret compartments, jewellery safes and champagne fridges. We also crafted a Golf Bed, which featured a bespoke drawer within the base of the bed, which housed golf balls and club.
How do you incorporate luxury?
Purchasing and owning a Savoir is a unique experience. Starting with a "fitting" at one of our stores, the expertly trained team will discuss your needs and test you and your partner on various models and support options in order to tailor-make your bed. Beyond comfort is the design and styling of the bed, in which we will work to our client's requirements with unlimited fabric options for upholstery and styles for the headboard and base.
What is the principle mantra?
We spend a third of our lives in bed. It's where we dream, where we plan, where we love, where we recover, where we recharge. A good night's sleep sets us up for a successful day. The perfect sleep sets us up for life. We make fewer than 1,000 beds a year because we are focused on making the best, not the most.
---
Next