---
---
Haute Couture: Dresses Of Elite Of The Elitist
---
28th December 2018 | New Delhi
Haute Couture is a french phrase. Haute literally translates to "High" and couture translates to "Fashion" . Haute Couture is a formation of chic bespoke clothing that is constructed by hand from scratch to accomplishment, fashioned using cordon bleu, valuable , often memorable fabric and sewn with extreme attention to detail and finished by the most competent and skillful sewers - often using time-consuming, hand-executed techniques.
Haute Couture is a much-misused phrase that actually has very specific guidelines for adequacy. Translated literally, couture is French for dressmaking, while haute means high. These are raiment designed as one off pieces for a special client.






19th century Englishman Charles Frederick Worth is considered as the progenitor of Haute Couture and in modern day members are selected by the Chambre Syndicale de la Haute Couture. To certify as an official Haute Couture house, members are required to design made-to-order clothes for confidential clients, with more than one fitting, using an atelier that utilize at least fifteen full time personnel. They must also have twenty full time technical workers in one of their boutiques. Finally, Haute Couture houses are required to present a collection of no less than 50 original designs — both day and evening drapes— to the spectators every season, in January and July.

Yves Saint Laurent
Yves Saint Laurent famously said "Haute Couture consists of secrets whispered from generation to generation". The mythically designer was referring to all the artisans who design all the custom-fitted fragments of transcendence that go into every couture dress, but his words could apply just as well to the women who dress up in those gown. Couture is on the top of the fashion pyramid. It is the inner sanctum as only about 2000 women are affluent enough to buy these pieces of art, perchance making it the exclusive of the exclusivist clubs in the whole entire world.


Kevin Kwan

Kewin Kwan author of the novel Crazy Rich Asians explained this in an interview with harper's bazaar where he said " I was sitting on a minimalist white bench in the middle of a glowing white box pavilion that had been built amid the splendor of the formal gardens surrounding the Musée Rodin in Paris. This was the ethereal setting for the Dior Haute Couture Fall 2018 show, and as I sat there thinking I must be in heaven, a woman leaned into my face and imperiously demanded that I move. She wore canary diamonds the size of small lemons and a champagne-colored cocktail dress, and she looked like she had spent at least four hours in her makeup artist's chair. "You are in my seat! You need to move more to the left," she implored. I told her as politely as I could that there was no possible way I could move another millimeter, as I was already practically in the lap of the friendly Australian woman next to me. But this lady standing over me, who I suddenly recognized as the wife of one of the richest men in Asia, wouldn't take no for an answer. She had two planes, a dozen houses, and her own private museum, I believe, and she wanted her seat. A flurry of attendants came to sort out the fracas, whereupon it was revealed that Madame had made a mistake after all. This was not her seat; she was actually in the row behind. Welcome to the land of haute couture, where even all the money in the world cannot buy you a front-row seat.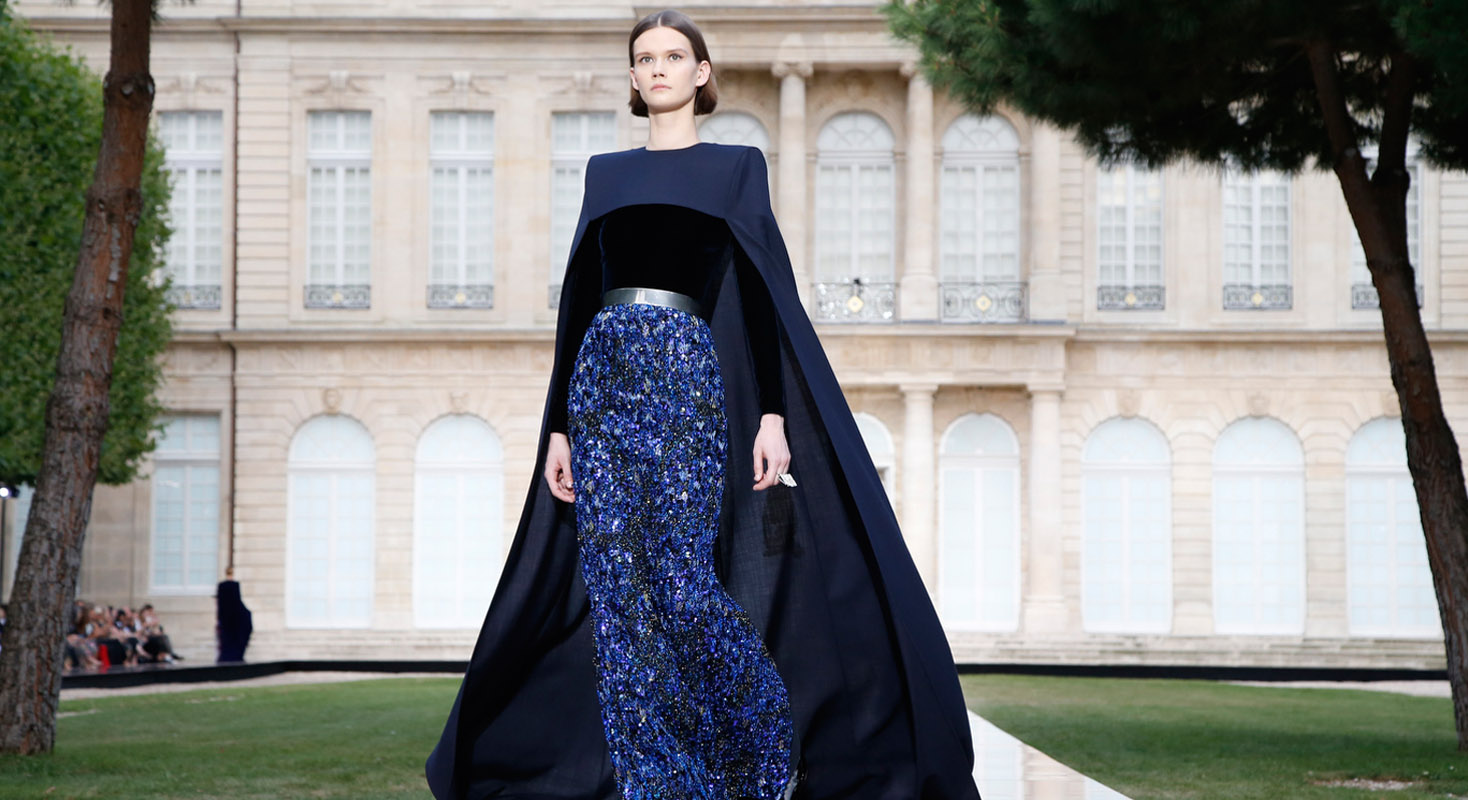 The women who dress in these couture dresses persist to remain as discreet about it as possible. The couture houses likewise remain as hushed as the Sphinx, never discussing their buyers, so a fascination remains.


Couture dresses start anywhere from around $20,000 and goes up to in millions. You'd be wondering now why is couture even relevant, if it costs so much and why does it matter so much. Editor in Chief for Harper's Bazaar's, explained it really meticulously she said What I've seen since I've been editor of Harper's Bazaar is a real revival in the couture market," says Picardie. "When I use the word revival, what I mean is that people are buying these clothes. What does this tell us? Well, there are some very, very, very rich people, who want to buy and wear the most beautiful, hand-crafted, individual clothes in the world. And what's interesting for an observer like me when I go to Paris for the fashion show is that you see those buyers, very discreetly but they are buying these clothes in such quantities that a brand like Valentino, doubled its number of Couture atelier, So I would say that while couture is booming, it's a sign that the world of the ultra high end individuals is going very well indeed. If you see a slum in couture then for sure that would be bad, but if that were to happen Couture would still matter, because it is still a way of selling the dream, still the way of extending brand fame and in a recession people might see the footage of the couture show, the pictures of the couture show and think well I'm still gonna buy that Chanel Number 5 or that Dior lipstick because I still want to buy a little bit of that dream".



People who attend the Couture week in all the fashion capitals of the world everywhere have such a memorable place for it in their hearts, they think it's really special at it celebrates the highest level of craftsmanship and creativity. They are very intrigued to see the behind the scenes and the seamstresses and the real heroes behind the show which are the artisans because they are the ones who bring the designers vision and designs to life, without them Couture wouldn't be the same. They love to learn more about where all the materials come from and the embroidery before it gets to the runway. They describe these dresses as buying art and call it a wearable art that you can put on yourself. They happen to find all of this exquisiteness quite therapeutic. There are only about 15 haute couture designers in the whole world because the standards are so cut throat. Each one of them are personally appointed by the Chambre Syndicale de la Haute Couture. These dresses go from runway to one of a kind custom fit piece so when these well heeled women are buying a gown, they know they are literally buying a piece of history. Haute Couture isn't just about elegant fashion, it's about passing down of traditions from one generation to another, and teaching them the way of living life with delicacy, nobility and sophistication.

Use Of Toiles


Every Industry has some know-hows, and the fashion industry is no different. One such trick in fashion is use of Toiles. Toile is a clone of a design, formed of much cheaper but akin fabric, to asses and hone the design. Since the materials used in Haute Couture dresses are really posh, it is a very effective and efficient way for designers to breathe life to their collection. The final toile of a design idea is a definite perception of the line or cut right down to the button placement or hemline that the designer is searching. Once satisfied the designer instructs their team to make up the attire in the chosen and ritzy materials.

Orders are taken by Appointments
If you're wondering to buy an Haute Couture dress you'd have to book an appointment with the designer firsthand, before deciding to hop on the jet to the city on seine(Paris).

Evolution of Haute Couture Runways


Before runways , business-savvy designers employed women to wear their designs around promenades surrounding racetracks, which grant them to be recorded , emulated, photographed, and reported on by the media . Around 20th century, many high-end fashion designers hired in-house models or "mannequins" to demonstrate their latest designs to their elite clientele. These secret, unofficial shows usually included models casually walking around while small groups of customers drank tea. While the credit is still due for initiating the seasonal and media-driven fashion show that led to what we have currently. Many designers used innovative tactics to draw as much as fashion shows guests as possible, one of those tactics comprised of sending out invitation to their notable clients. As the years passed, fashion show format was completely revolutionized. Discreet and relatively solemn couture showings were recouped by energetic presentations in astonishing locations, with designers like Mary Quant and André Courrèges encouraging their models to embolden the classic catwalk formation to help embrace free-flowing movements. Karl Lagerfeld creative director for Chanel took this up a notch when we showcased his collection in flamboyant, sets designed to look like surreal brasseries, airport terminals and supermarkets, obscuring the line between catwalk and mundane life.


---
Next