---
---
THE HERMES COLTS DEFEATS THE HERMES TIGER IN A RELENTLESS MATCH AT THE HERMES CUP-ARENA POLO!
---
BHANWAR NIKHLENDRA SINGH DOMINATES FOR THE COLTS AS BHANWAR HEMENDRA SINGH BATTLES FOR THE TIGERS!
The third game of the Hermes Cup-Arena Polo, 20th Jodhpur Polo Season 2019 was played between the Hermes Colts and the Hermes Tiger. All the players were intensely involved in the match that was full of emotions and energy, each player scoring for their team. The players were introduced as the Colts in yellow were ready to take the Tigers in grey. Captain Karamat Ali was the umpire and Kr. Dhananjay Singh Rathore was the referee with Mr. Ankur Mishra as the commentator for the match.


| Hermes Tiger | Hermes Colts |
| --- | --- |
| Mr. Vinay Mewara -2 | Mr. Prithviraj Singh -2 |
| Mr. Sharwan Singh -2 | Mr. Pep Singh ±0 |
| Bhanwar Hermendra Singh ±0 | Bhanwar Nikhlendra Singh ±0 |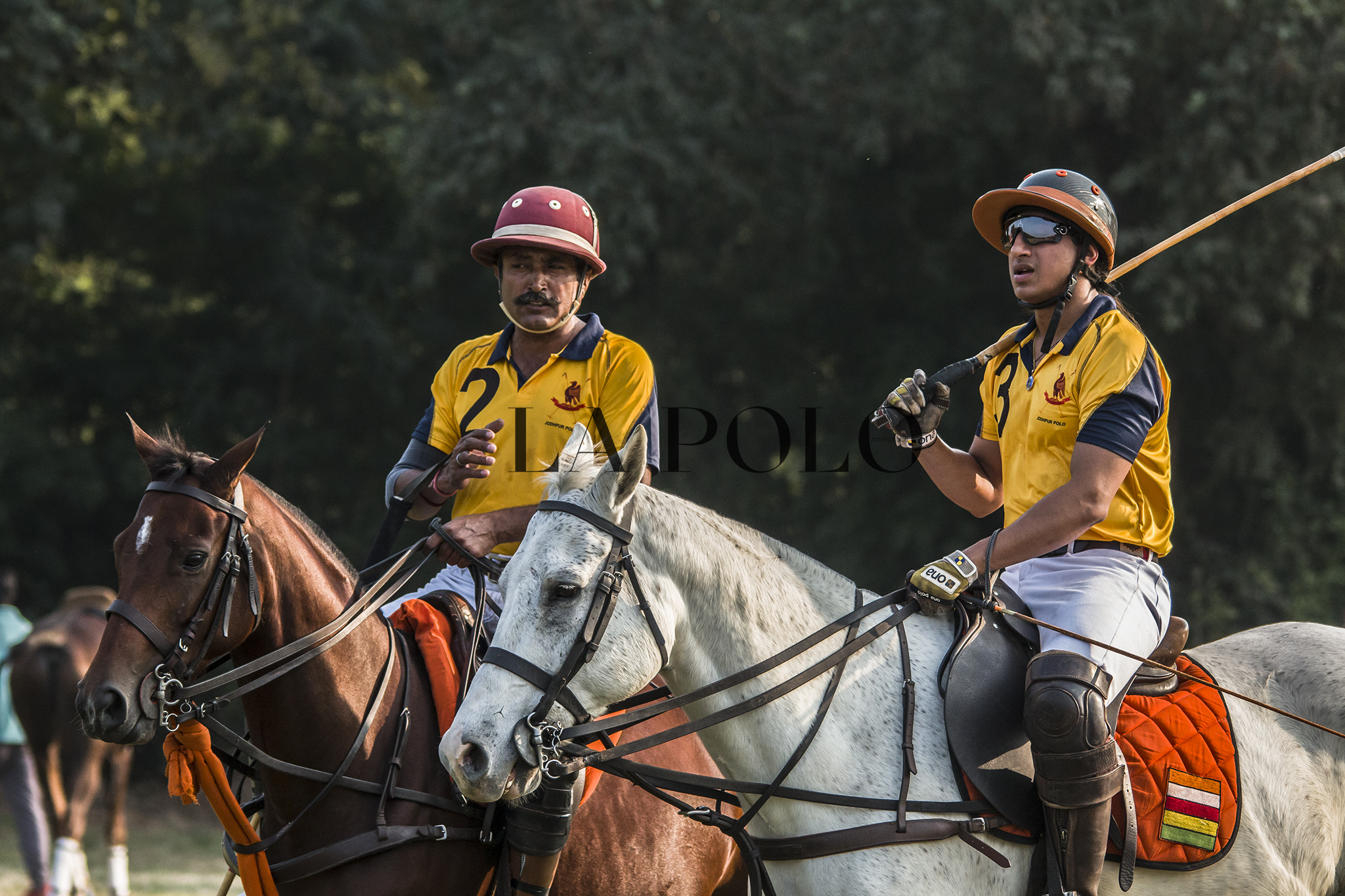 The match started with a +1.5 handicap lead for the Hermes Tiger. The first goal of the match came from Bhanwar Nikhlendra Singh as he converted a 30 yard penalty shot. Both the teams were rigorously tussling for the ball as nine goals were scored in the first chukker itself. Bhanwar Hemendra Singh scored a hat-trick, Mr. Sharwan Singh scored two goals and Mr. Vinay Mewara scored one goal in favor of the Tigers. Mr. Prithviraj Singh scored the second for the Colts as Nikhlendra Singh added another one to wind up the first chukker at:
Chukker 1
Hermes Tiger- 7.5
Vs
Hermes Colts- 3

Colts dominated the second chukker in offense as well in the defense. Nikhlendra Singh played a beautiful and composed game scoring five goals as Prithviraj scored a goal with a striking long shot. Mr Pep Singh added another for the Colts as no goal was scored for the Tigers in the second chukker. The scorecard at the end of the second chukker stood at:
Chukker 2
Hermes Tiger- 7.5
Vs
Hermes Colts- 10

The third and final chukker was again a tussle between the two brothers Hemendra Singh and Nikhlendra Singh chasing each other from one goal post to another. Hemendra Singh scored another hat-trick of the match for the Tigers as Nikhlendra Singh also scored a hat-trick making a total of ten goals under his mallet for the Colts. Pep Singh added two more goals to the lead for the Colts as they emerged the winners of the match by 15 goals to 10.5
Chukker 3
Hermes Tiger- 10.5
Vs
Hermes Colts- 15

---
Next