---
---
Kris Bowman On Her Rewarding Polo Journey
---
The professional polo instructor at Oak Brook Polo Club shares her journey with LA POLO
Tell us about your journey in Polo. I have had the most rewarding journey and I feel blessed to have played in up to 16-goal polo and all around the world during my career. I have played and learned from some of the most generous and talented polo professionals in the United States. I will be forever grateful for my friendships with players like Adam Snow, Owen Rinehart, Tommy Wayman, Charles Smith, Podger Elefendi, Hector Galindo, Julio Arellano, Jeff Hall, Charlie Muldoon, Adrian Wade, Dana Fortugno, Carlucho Arrellano,Vicki Armour, Clarissa Echezaretta, Sunny Hale, Susan Stovall, Juan Olivera, Lucas Monteverde, Ruso Heguy and so many others. Spanning 30 years, there are so many I am indebted to.
I was introduced to polo by Tim Gannon of Outback Steakhouse while I was in graduate school at USF in Tampa. I was managing an equestrian centre and Tim was a member of Cheval Polo & Equestrian Centre and he talked me into trying the game. I was hooked ever since. I then moved to Wellington and worked for Sidelines Magazine as Editor and quickly became interested in teaching polo. Professional player Charlie Muldoon and I began working together running his polo school in Potomac Marylyand and shortly after that we formed "Polo Vacations" and ran an International polo school for Palm Beach Polo and Country Club for 12 years. This was the pinnacle of my teaching career as we taught and mentored players from all over the world and United States. We onboarded many patrons to High Goal Polo during that time.
Over the years, I managed polo clubs and ran polo schools for clubs like Mashomack Polo Club in NY, Las Colinas Polo Club in Dallas, Middle Burg Polo Club in VA, Sun Valley Polo Club in ID, Great Meadow Polo Club in VA, Vero Beach Polo Club in FL, and many others. In 2009, I went to work for the United States Polo Association as Executive Director of the Polo Development LLC. Prior to becoming an employee of the USPA, I was a board member of the Polo Training Foundation and founding member and co-chairman of the Women's Tournament Committee with Leslee Masterson, Chairman of the Club & Membership Committee, Chairman of the Junior Polo Committee, Chairman of the Polo Development Initiative and participated in numerous strategic plans under various Chairmen of the USPA.
What's it like being a Polo instructor?
Preparation is the key to success as a polo instructor. Until the student's daily routine has been permanently altered to include polo, the instructor must put an enormous effort into communicating to the students and reminding them of upcoming lessons. Businessmen/Businesswomen are extremely busy and you must cater to their schedules until polo becomes part of their daily life. Additionally, preparing the lesson horses each day involves coordination with my team to make sure that the horses are healthy, and ready for the level of the student. One missing shoe, sore back or injury can derail the entire plan.
What are the key points that you always keep handy as a Polo instructor?
Patience, above all.
Let's talk about how Polo has been in Oak Brook and your association with the sport here.
Remarkable! Working with a dream team of professionals like Danny Oleary, Daphne Ortiz, Horatio & Hollis Onetto, Judith and Jim Drury has been a recipe for success. Joining this well-oiled machine was like walking onto a professional ball team. They had the infrastructure already set up for me. All I had to do was bring my professional polo staff, horses, and expertise to the party. I feel like we were tailormade for each other. Their level of professionalism and expectations dovetailed perfectly with mine. We are working on making the Chicago Polo Association, managed by Pam Mudra, one of the largest player memberships in the United States. The support by the USPA and USPA Circuit Governor Bob McMurtry has been unwavering and without him this would not have happened. Our students from the academy have gone on to purchase horses and join clubs. This is what I call a successful inaugural year!
How do you work at overcoming the hardships of the sports when they occur with a player or a team?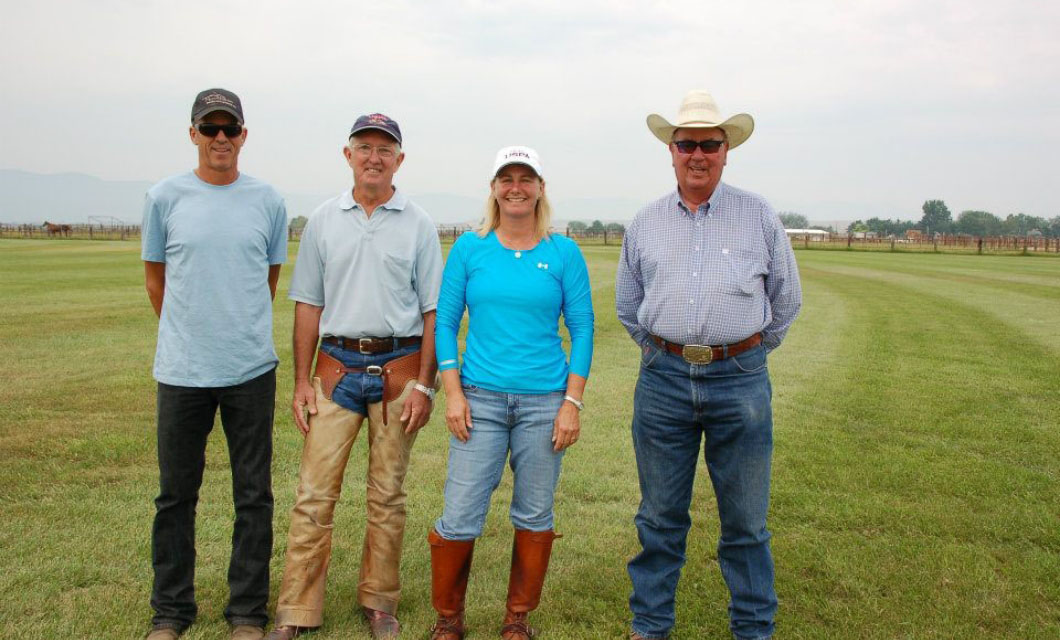 Loss of a key lesson horse can be devastating. Finding lesson horses who can adjust and respond to a rider's ability level is a rare commodity. When you find these rare gems, you tend not to let them go. While an instructor must possess patience and empathy, the lesson horse must do the same. Illness, injury, death are all part of life and working around these great losses are difficult. We are continually scouting for new polo school horses to add to the string. Another hardship is player injury. We work hard at assuring the rider understands the areas that could pose injury if the student is not prepared.
Fitness and stretching are important.
The rider's comprehension of their personal riding limitations in order not to sustain a fall is also vital. A firm grasp of the rules to avoid collision or danger of riding into a swing is essential. The instructor has to ensure the student is aware of how to avoid an injury. If the Instructor does a good job at instilling these virtues, then the student can build on the awareness and understanding which results in a well rounded polo player.
What is your go-to success mantra?
Polo is my career, but it is the student's hobby. I keep a firm grasp of this reality in order to keep everyone satisfied. There are lines that should not be blurred to keep this relationship professional and enjoyable for both parties. For instance, the professional should never push their financial woes or personal sorrows onto a client nor should they ever take advantage of a clients "naivete" for personal gain. Conversely, the polo professional should always have a firm grasp of their business model and not make special accommodations or treat a transaction in any other way than a business deal. Their professional time and equipment should not be viewed as a favour for a friend. If you keep these lines clear, you will avoid problems.
What is the goal that you strive for?
My top goal is safety first, for both the horse and the rider. People leave polo due to injuries and this can be avoided by educating and instilling safe practices during the training.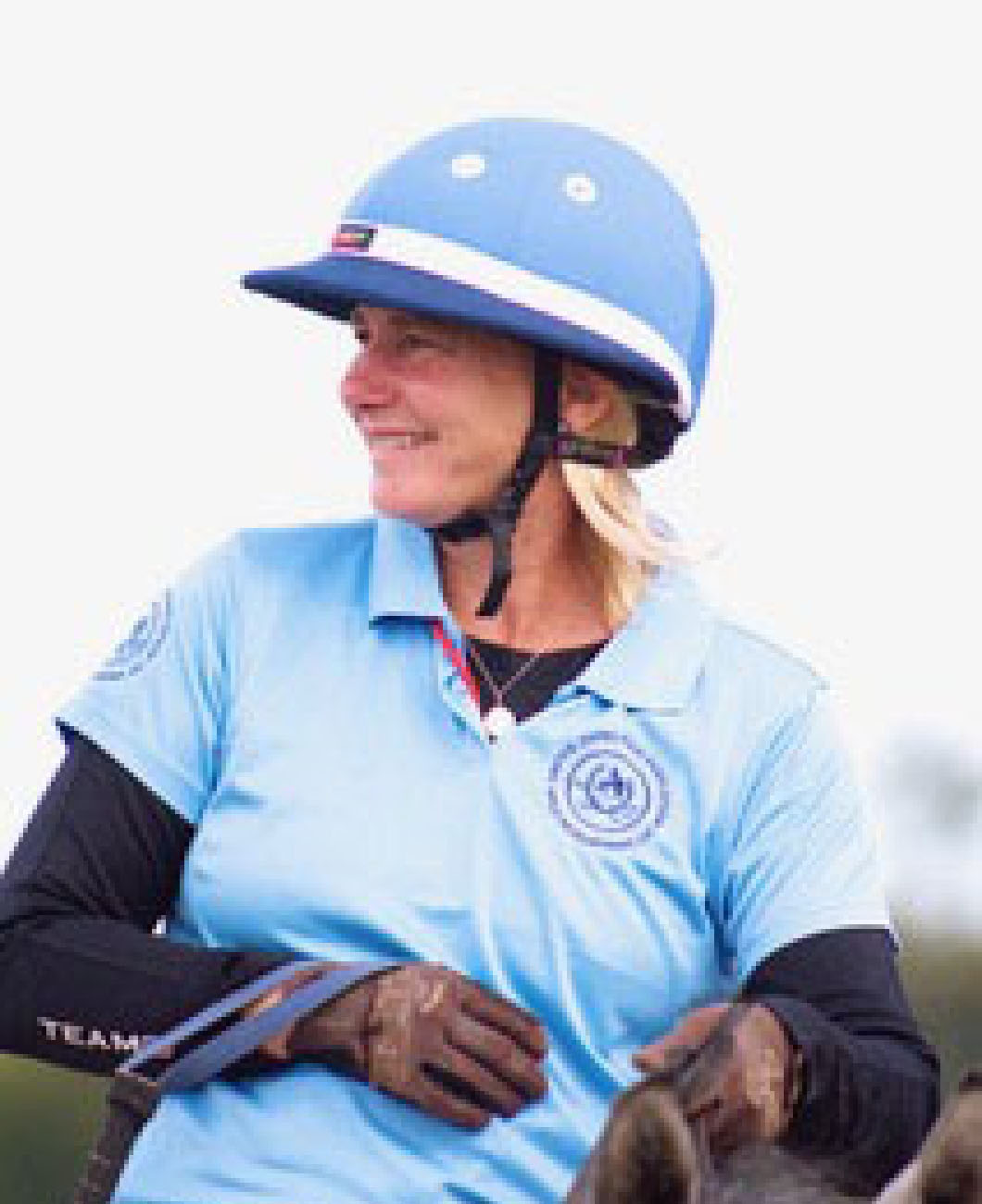 When it comes to Polo, what is that one thing that can make or break a player? The horses are the single most important thing that can make or break a player. In the beginning, introducing the student to polo on a safe horse is paramount. This allows the student to progress to the next level. When the student is ready for the next step, the Instructor should have prepared the rider with a firm understanding of their ability level, the pitfalls of over-mounting, and assist them in their quest to lease or buy their first few horses. If the instructor has developed a high level of trust with the client and equipped the rider with the tools necessary to ride confidently, and understand the importance of a sound, sane, safe horse, then the Instructor will have given them the tools to succeed safely in polo long after the student has graduated onto becoming a competitive player.
What is that one thing in Polo, if not changed, can be a doom for the sport?
We are rapidly departing from generations of people who have grown up on a farm, or have even had access to horses or horsemen. We are now four generations away from the Horse and Carriage as transportation, so exposure to horses is fleeting. We need to keep the point of entry in the city centres and access to lessons in suburban and inside large demographics in order to keep getting exposure to our sport. Even if the larger polo operations move out to the rural areas, it is key to have the ability to learn the sport near where the population lives and works.
As a Polo instructor, how do you strategise?
Marketing yourself changes year to year. Even though most Horse professionals abhor paper and office work, developing your business strategy is paramount if you want to thrive. So, staying up on marketing trends and best practices must be part of your personal development or you must hire someone that can do this for you. In addition to running your business, preparing lesson plans is another strategy that works for me. My lesson is never an after-thought. It is always planned out and builds on the ability and achievements from the lesson before.
---
Next