---
---
Latest And Greatest Of Menswear From Pitti Uomo
---
28th January 2019 | Italy
Street style from Pitti Uomo to fill up your fashion cup
Street style is a very important look when it comes to fashion as street style is a way for people to showcase their creativity and individuality through the actions of dressing up. Even the fashion experts realize the fact that personal style is much more than the latest trends from the runway. A style is a way of carrying yourself, it's about an attitude and sharing your own personal story with the world. Style means different things to different people for some it's a self-esteem booster, it gives them inner confidence- like you can destroy that interview and rule the world. For some, it's a way of expressing their state of mind, so it takes certain energy for them to put on an outfit.

The Epitome of menswear's fashion Pitti Uomo which is a gathering that happens biannually in Florence is a trade show where brands from all around the world show off their latest collections to eager store buyers. Keen to learn more about what's latest in menswear. Look no further as here we got the best street styles that you can pick for yourself to look ultra-suited and booted for your next fashion-forward endeavor.

We got everything here for you from Suits to jackets. Anything and all the things that are latest in men's fashion wear are here for you to check and adapt for yourself.

Street Style

Here's some for the sneaker-heads

Philippe Model, the French brand and innovator of high-end sneakers, picked the Pitti Immagine Uomo to launch their new collab with leading French mountain sports lifestyle brand Rossignol. The modern collection is named Rossignol X Philippe Model.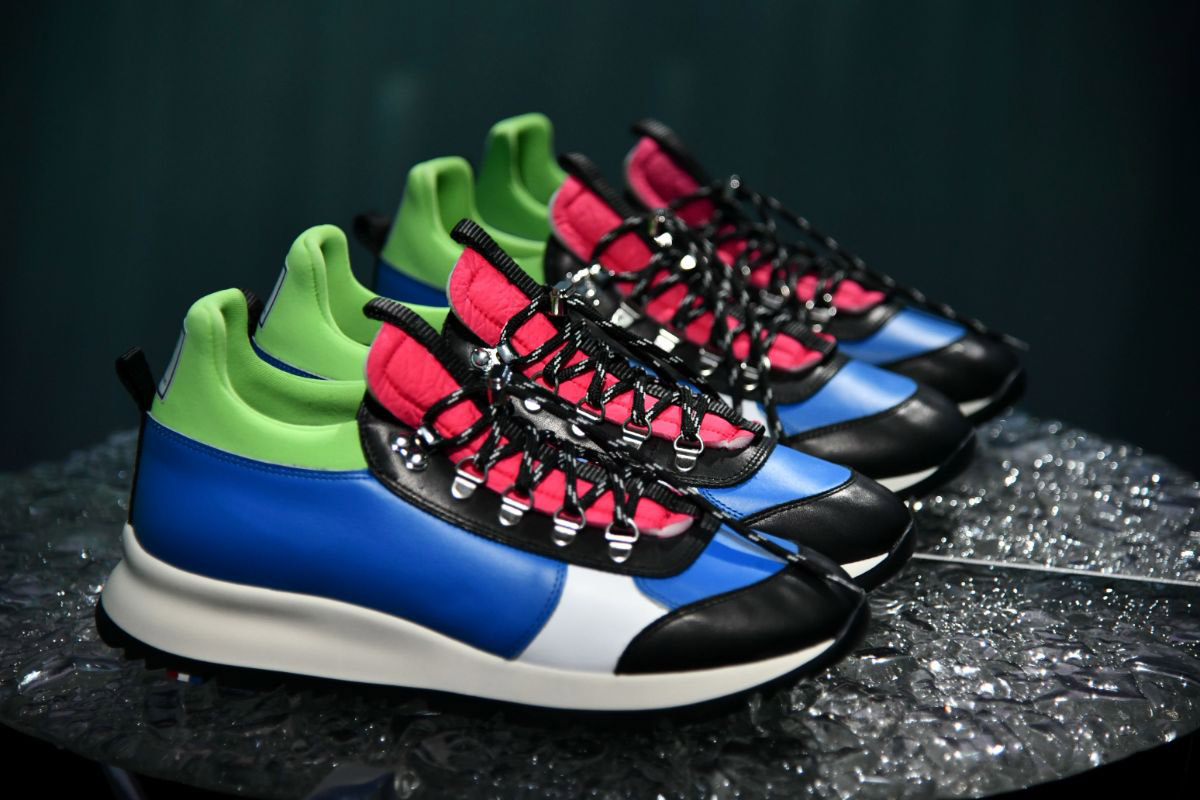 Latest and greatest in Menswear from Concept Korea

Concept Korea government bankrolled fashion-show intended at helping out upcoming fashion designers to advance themselves outside of Korea.

This year Tae Young, Creative designer of the Korean brand Beyond Closet showcased his collection. Beyond Closet is ready-to-wear brand which takes inspiration from American preppy classics and illustrates them in a current key geared to help one make their own personal style come through. Aiming at young people, Tae Young's designs are distinctive as they are colorful, yet cultured, filled in graphics and patterns, and always keeping in mind the comfort.
A unique blend of masculinity and femininity with unisex looks from Y/Project.

Y/Project is a French label with Glenn Martens as the Creative Director. At the crux, of Y/Project Martens has put emphasis on individuality and autonomy. Blending the vibe of the street with provocative silhouettes, his uncommon take on illustrating masculinity and femininity fusions eccentric references with unisex looks that transcend versatility.
Masculine silhouettes by Aldo Maria Camillo This year at Pitti Ummo Aldo Maria Camillo presented his first collection ever released by his brand, bearing his name: ALDOMARIACAMILLO.

Examing the masculine silhouette, with the intention of giving a new signature and different freshness to menswear. His cultural mentions belong to a personally classical background, backed by solid stylistic training and a keen awareness of day-to-day worldwide events – which goes beyond fashion.
"ALDOMARIACAMILLO represents the beginning of a new story – says designer Aldo Maria Camillo – a showcase where I can both express my ideal of fashion and speak of myself. I believe clothing is a tool for communicating who we are without saying a word because it lives and grows together with us. With my brand, I would like to create a collection that evolves and completes itself over time, in which garments possess the quality needed to last as long as possible ".
When Art-Meets-Fashion

Haculla is American streetwear brand inspired by the work of the graffiti artist Harif Guzman with Jon Koon a self-made millionaire as the creative director. Jon Koon himself was the was the central figure of the narrative of a project-event that combined art and fashion in the Dogana. This collection is an artistic establishment devoted to the ongoing evolution of New York street art and the testing of innovative materials.
Picture Credits : All The images have been taken from Pitti Uomo
---
Next