---
---
The Luxury Watches Which Don't Take Much From Your Pocket.
---
10th August 2018
LUXURY WATCH IS AN EXPENSIVE AND STYLISH ASSET.' WHY NOT WE REMOVE THE EXPENSIVE FROM THIS!
A watch brings soul to your clothes. You don't necessarily need to spend a lot on a good luxurious watch which will earn you respect or praise. Most of the timepieces available in the market may look alike but may have unique or redefined designs which you may not be able to differentiate.



Here are some of the unique affordable luxury watches available in the market

UNDONE URBAN VINTAGE & MYSTIQUE WATCH

Undone has changed the perception of Luxury watches with their Vintage & Mystique Customizable watch. Undone is all about, allowing a vast number of customizable potentials within the large canopy of your individual taste. The customizer is a lot of fun to play with. It comes with a leather strap and chrome finish.
It is easily available for $325 or Rs 22500 approximately.





ORIENT BAMBINO SMALL SECONDS (SS)

Classic vintage-inspired design and paired with new caliber F6222, the Orient watch fallouts in what maybe the best dress watch value proposition out there. It's got an exhibition case back, it's attractively and proficiently finished and executed. The elegant watch has Arabic numerals and indices on the dial.
The leather strapped watch is available in the market for $305 or Rs 21000 approximately.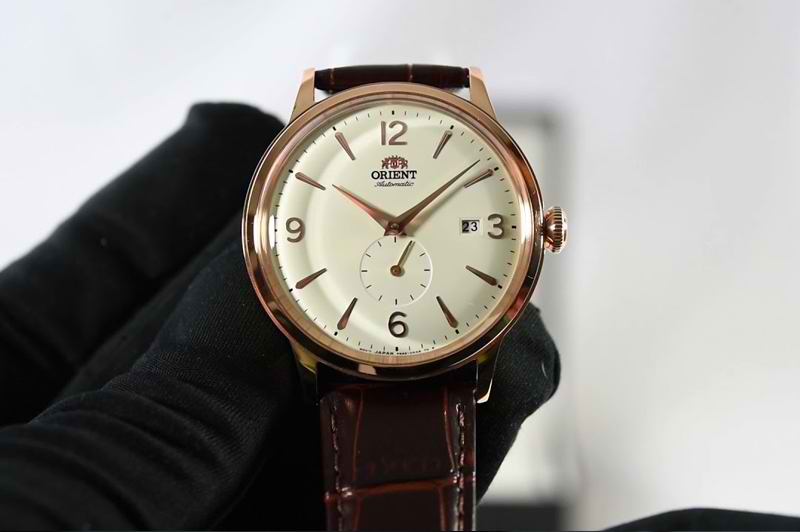 ARMANI AX2104

Armani promises a stylish, luxurious look for you in budget with this watch. Armani AX2104 is a functional and very impressive watch. A luxurious brand name offering a deluxe watch in a budget is a go-to. Armani has crafted the watch with perfection and it is not too expensive
The black steel watch is available at Rs 11900 or $ 175.

THE BULOVA MOON WATCH

Believe it or not, Bulova was in race with Omega for NASA's official choice of watch. They couldn't become NASA's official watch ambassador but they definitely launched a Moon Watch Chronograph. The Bulova Moon Watch Chronograph is a super accurate timepiece with its own storied NASA history.
The moon watch is available at $595 or Rs 41000.

MARTENERO EDGEMERE

The New York brand Martenero has a micro success story since they debuted back in 2014. But since then they've been ruling in the mid-range luxury watch category. They provide fine watches with slightly higher prices but it's all worth it because when you wear the watch, it stands apart from the crowd. The watch which provides larger than life experience is available for $550 or Rs 38000.
(Image Credits: www.hodinkee.com)
---
Next