---
---
Marilyn Monoroe's ' Happy Birthday Mr. President' Dress
---
Here is a kaleidoscope of some beauty and fashion and some motor based luxuries that are sure to turn heads. These include the H.Couture Beauty Diamond Lipstick, Ecosse Titanium Series FE Ti XX, and the Happy Birthday Mr. President' Dress
Marilyn Monoroe's Infamous ' Happy Birthday Mr. President' Dress The happy birthday Mr president dress that was worn by Marilyn Monroe has become extremely popular as it has been interpreted in a very different way.

The iconic actress had elegantly put on this dress to wish President John F Kennedy on 19th May year 1962.

Marilyn Monroe came up on the stage in the letters of the evening wearing this dress. The happy birthday Mr president dress was said as being all skin and beads by people. The dress was made by Bob Mackie and the finishing was done by Jean Louis who is a French-born designer and had been bestowed with the best costume design Academy Award.

The happy birthday Mr president dress was an iconic gown which was open at the back and had thousands of crystals and tiny glistening rhinestones that were seen as being embedded into a skin colour marquisette fabric.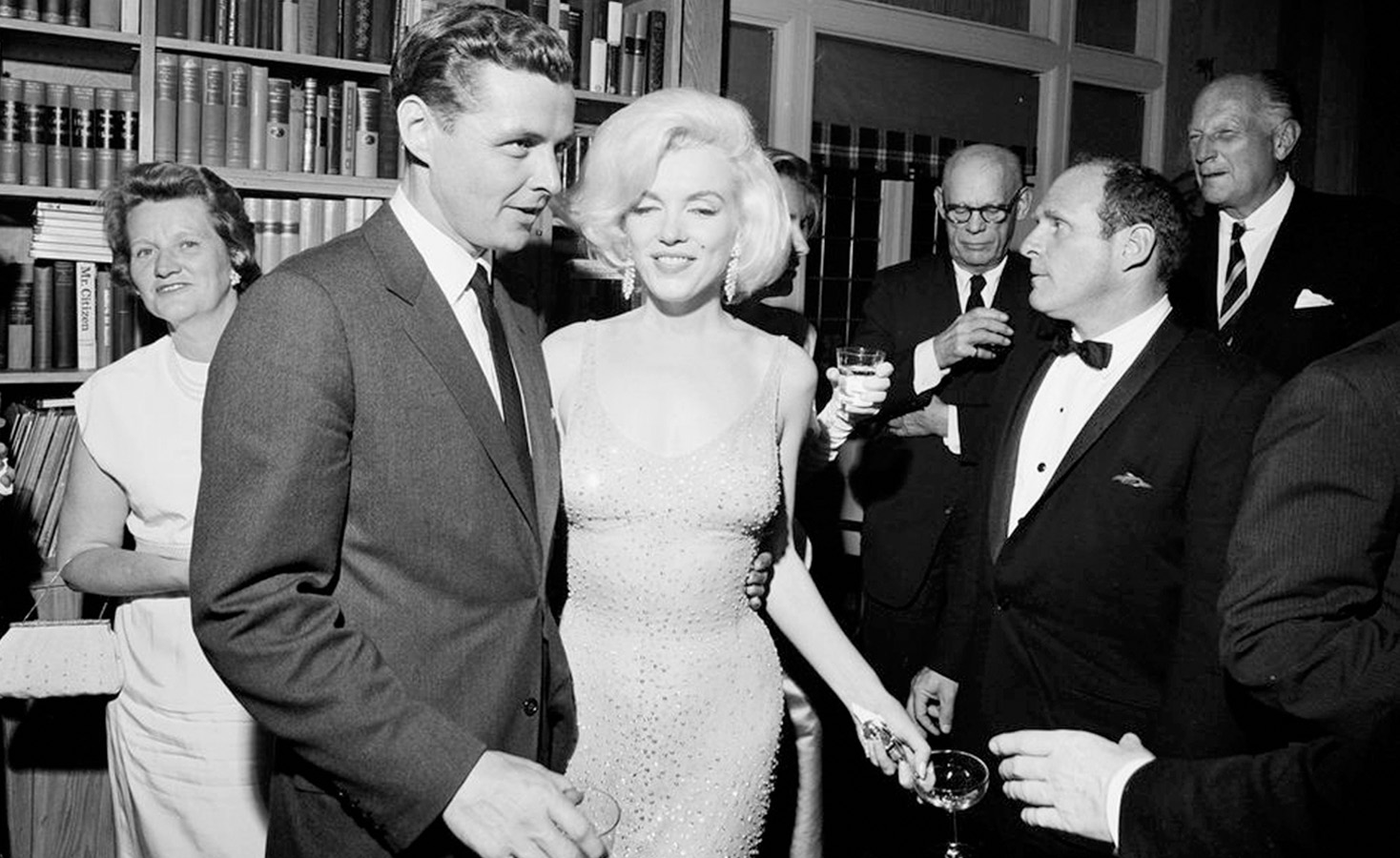 The birthday party of President Kennedy was organised in New York City at the Madison Square Garden. It is said that Peter Lawford was introducing Monroe on stage and she finally appeared in this gown. The Happy Birthday president gown flesh coloured and was glimmering in jewels. It was clinging extremely tightly and seamlessly. Word has it that Monroe had to be seen into the piece. The dress completely hugged her figure and completed her blonde Bombshell image. This dress successfully fixed 1.27 million dollars when it was sold at christie's auction and now it is back at the julian's auction. Marilyn Monroe had initially worn a white fur gown with this dress but once she came on stage, everyone began to woo at her as she removed her fur coat. She was being called "Late Lady Monroe" because of the transparency of the gown. She wore nothing underneath it and was highly criticized for it. Monroe died less than a month after this incident and the days of her gown were referred to as the tragedy before her death.

H.Couture Beauty Diamond Lipstick
H. Couture Beauty has designed a mascara and lipstick case that elevates these common beauty tools to new levels. With the embroidered box and smooth texture, this is the world's most expensive lipstick.




The H. Couture Beauty diamond lipstick was changed to have 1200 pink diamonds adorning its cover. The H. Couture Beauty's diamond lipstick and mascara was valued for a whopping amount of $14 million. This makes the mascara and lipstick the most expensive in the world. The package included concierge service, 24/7 customer service, and complimentary lip and lash refills for life. Their smudge proof mascara can now be purchased housed in a case flaunting 1,000 hands set Swarovski crystals complete with an 18K gold cap. This high-end product retails for $589.

It offers long-lasting hydration and protection to the lips. The H. Couture Beauty diamond lipstick is loaded with vitamin C, vitamin E and calendula extract. The ruby-powder formula gives your lips a shine, hyaluronic acid to give a smooth pout while mango butter gives long-lasting hydration. Lipstick is available in a variety of colors with different effects - from pearlescent, transfusion of color to a silky shine.

The H. Couture Beauty's diamond mascara and lipstick duo drew so much interest that it exceeded expectations. More than that, it caught the attention of a Las Vegas woman who had to have the set, but with some modifications. In place of the Swarovski crystals, a request for 2,500 blue diamonds encrusting a solid 18K gold case housing the company's mascara was ordered.

In the hands of their private jeweler, the mascara and lipstick cases were transformed into something fit for royalty. Once the undertaking was completed, the gorgeous packaged set was hand delivered to its new owner. They source their own diamonds, so quality and a seamless product were created.


Ecosse Titanium Series FE Ti XX
Ecosse Moto Works is renowned for its exquisite and exclusive motorcycles and its latest creation in the Titanium Series the Ti XX is billed as the most expensive motorcycle in the world. The new most expensive motorcycle in the world is the Ecosse Titanium Series FE Ti XX superbike which is priced at $300,000 (~ Rs.1.64 crore).




The luxury bike has been manufactured by an American motorcycle manufacturer, Ecosse who has used an engine of 250 horsepower, that is the highest hp figure that Ecosse has ever provided. This world's most expensive two tyre machine never disappoints with its gigantic engine display. It comes with a vastly displaced 2,409cc billet engine. The bike produces a quantity of 220 hp. It has a carbon fiber finish. The saddle melted with it is crafted by well known Italian leather maker Berluti.

Moreover, the exhaust pipes which have a ceramic media shot-peened finish on grade-9 titanium brings the machine to the top quality motorcycle.

The bike weighs just 144kg (dry weight). To attain this, M16 features a carbon fiber frame, swingarm, and wheels along with ceramic matrix composite brakes and specially tuned Öhlins to lay the power down nicely on the tarmac.




Only thirteen units will ever be made, and one of them will actually never be used on the road. This was bought by the only to have it displayed in his house, as a true work of art. He even ordered the bike in his daughter's favorite color and plans on christening it after her. This is absolutely delirious because at this expenditure you could go for either 113 Tata Nanos or 29 Harley Davidson Superlows.
---
Next