---
---
MAYO CLAIMS VICTORY OVER GOHILWAD AT THE JODHPUR POLO CUP-ARENA POLO, TO PLAY MEHRANGARH IN THE FINALS TOMORROW!
---
Bh. Hemendra Singh scores majestic ten goals for Mayo's Win!
The fourth match of the second tournament of the Jodhpur Polo Season 2019 was played between Mayo and Gohilwad. The players were introduced as team Gohilwad in violet was ready to take team Mayo in yellow with R.K. Janmejai Singh as the umpire. Kr. Dhananjay Singh Rathore was the referee and Mr. Ankur Mishra was the commentator for the match.


| Gohilwad | Mayo |
| --- | --- |
| Mr. Udairaj Singh -2 | Mr. Harshaditya Sinh -2 |
| Mr. Prithviraj Singh -2 | Mr. Pep Singh ±0 |
| Mr. Jaiveer Sinh Gohil ±0 | Bh. Hemendra Singh ±0 |
The match started with a +1 handicap lead for Gohilwad. Mr. Udairaj Singh scored the first goal for Gohilwad. Bh. Hemendra Singh, playing his aggressive game scored a hat-trick in the first chukker for Team Mayo as Mr. Pep Singh scored the fourth one for them winding the first chukker at:
Chukker 1
Mayo- 4
Vs
Gohilwad- 2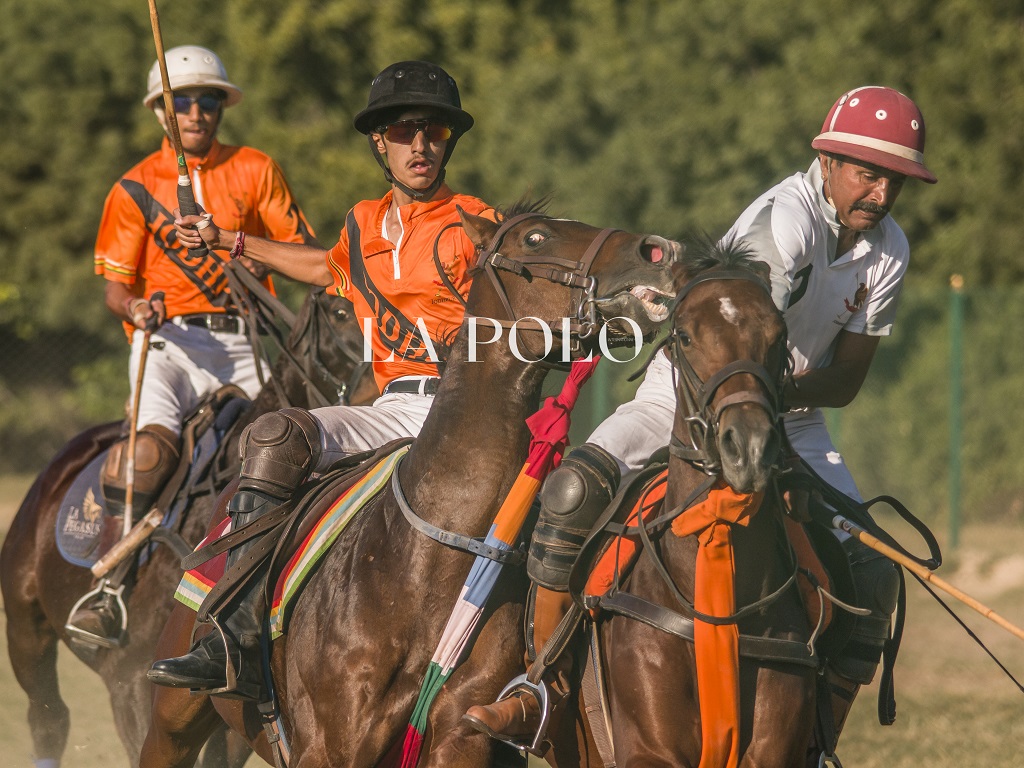 The second chukker was dominated by Mayo as Gohilwad had only one goal scored by Mr. Jaiveer Sinh Gohil. Hemendra Singh had no stopping as he scored five goals for Mayo ensuring their way to victory. The scores at the second chukker was:
Chukker 2
Mayo- 9
Vs
Gohilwad- 3

The third and final chukker was a tussle between both the teams. Udairaj Singh and Jaiveer Sinh Gohil scored one goal each for the Gohilwad. Pep Singh got the momentum at his side scoring a hat-trick for team Mayo as Hemendra Singh scored two more to complete his perfect ten. Team Mayo claimed the win by 14 goals to 5 of Gohilwad. The score at the end of the third chukker was:
Chukker 3
Mayo- 14
Vs
Gohilwad- 5

---
Next