---
---
MEHRANGARH DEFEATS BALSAMAND IN THE THIRD MATCH AT THE JODHPUR CUP-ARENA POLO!
---
R.K. Janmejai Singh, the man in form, scores nine goals on the second day also leading Mehrangarh for a one-sided victory!
The third match of the second tournament of the Jodhpur Polo Season 2019 was played between Mehrangarh and Balsamand. The players were introduced by Apji Vijai Singh, the commentator for the match as Team Mehrangarh in black was ready to take Team Gohilwad in white. Mr. Jaiveer Sinh Gohil was the umpire and Kr. Dhananjay Singh Rathore was the referee for the match.


| Mehrangarh | Balsamand |
| --- | --- |
| Mr. Kushraj Singh -2 | Mr. Heervijay Singh -2 |
| Mr. Vinay Mewara -2 | Mr. Sharwan Singh -2 |
| R.K. Janmejai Singh +1 | Bh. Nikhlendra Singh ±0 |
The match started with a +0.5 handicap lead for Balsamand. R.K. Janmejai Singh moved flawlessly on the field to score his first hat-trick in the first chukker of the match for Team Mehrangarh. Mr. Sharwan Singh scored one and Bh. Nikhlendra Singh scored two for Team Balsamand winding the first chukker scores at:
Chukker 1
Mehrangarh- 3
Vs
Balsamand- 3.5

The second chukker was totally taken by Team Mehrangarh as they defended ruthlessly to not let Balsamand score a single goal for the second chukker. Janmejai Singh scored second hat-trick of the match as Kushraj Singh scored two and Mr. Vinay Mewara adding one to Team Mehrangarh. The scores at second chukker was:
Chukker 2
Mehrangarh- 9
Vs
Balsamand- 3.5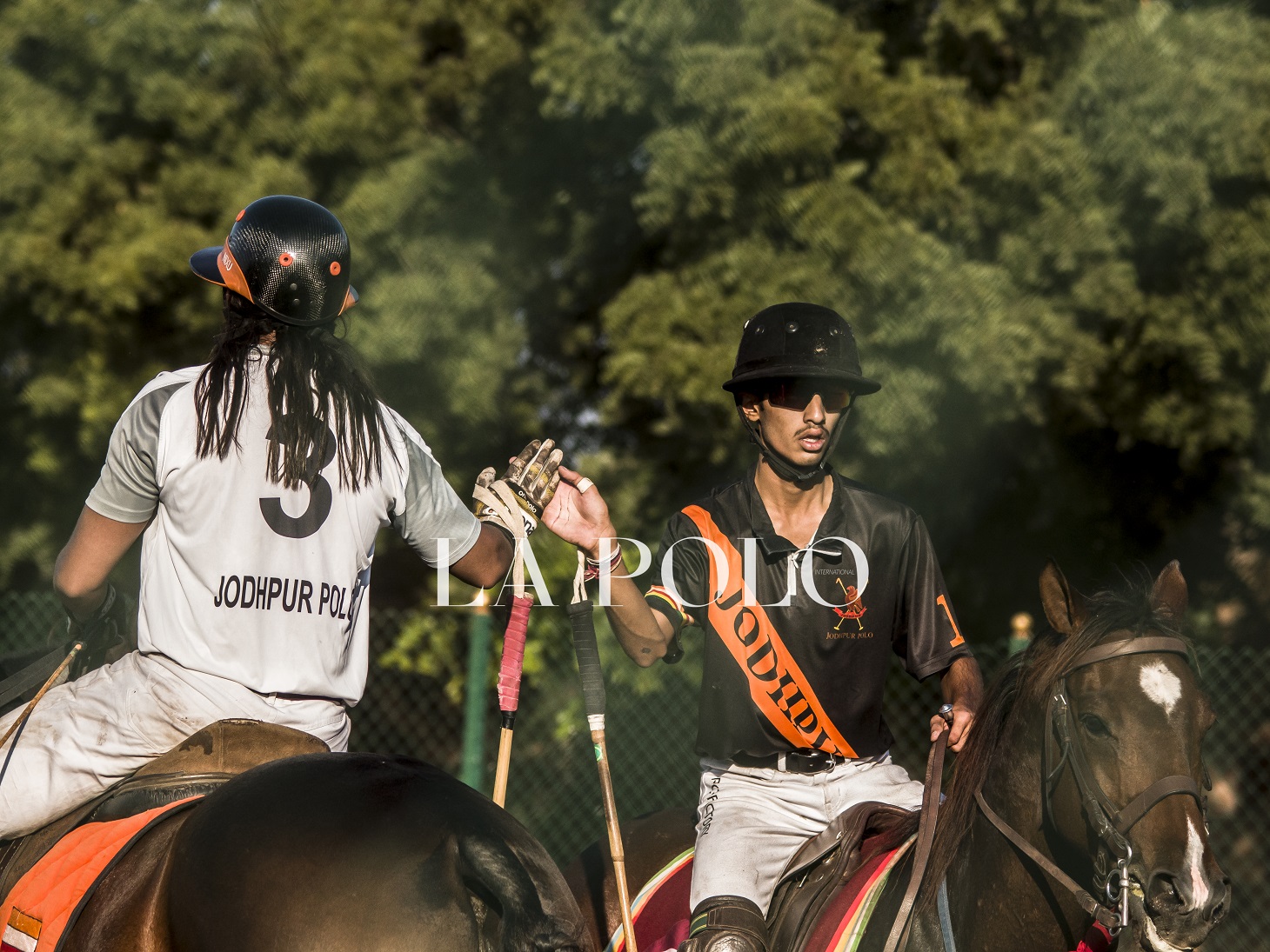 The third and final chukker was a high paced one. Bh. Nikhlendra Singh scored a hat-trivk for Balsamand as there was no stopping for Janmejai Singh scoring the third hat-trick of the match and leading all the way as Mehrangarh emerged as winners by a final score of 12 goals to 6.5. Scorecard at the end of the match stood at:
Chukker 3
Mehrangarh- 12
Vs
Balsamand- 6.5

---
Next