---
---
Pacific Coast Open
---
The American soil embraces the pristine heritage when it comes to polo.
One such eminent and a century-old legacy is the glorious gold-silver trophy for the Pacific Coast Open. The mere stature of this ravishing relic, ascended on the plinth of redwood, is compelling enough to drive the show. This five-feet-tall majestic piece of perfection is as much proudly held by its conquistadors as the eagle on the trophy itself.
The gravity of this mark of honour dazzles much more than the semiprecious stones it is adorned with.
At first known as the All-American Polo Trophy, the seed was sown in southern soil of California in 1908 by members (and their acquaintances) of the Coronado Country Club.
The trophy has had the pleasure of being a guest to numerous Californian clubs. After World War-II, the PCO found a lengthy dwelling at the Santa Barbara Polo & Racquet Club which extends hitherto, not before sojourning at the plush and chic Beverly Hills Polo Club up until 1952.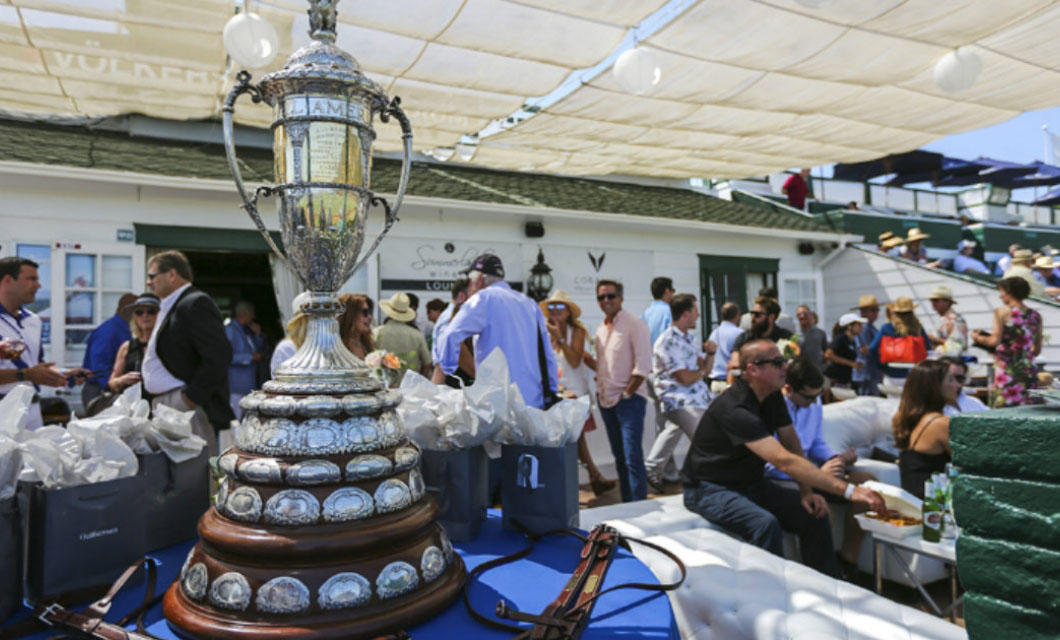 The 2020-year teams chasing this coveted title and trophy are:
Bracket 1
· Santa
Clara


· Farmers
& merchants bank


· FMB
Too!


· Dundas


Bracket 2


· Klentner
Ranch


· Antelope


· Bensoleimani.com


· Lucchese

PACIFIC COAST OPEN TOURNAMENT FORMAT
· Teamsbr
will play cross bracket. Each team plays a four bracket games. All eight teams will be ranked together on record and teams ranked 1-4 proceed to the Pacific Coast Open Semi-finals.

· In
the case of tied records to determine the top four teams:

In a two-way tie on record, who beat who
advances, and in all other cases, ties will be broken with a one-man shootout tournament tiebreaker as described in the 2020 Tournament Conditions (A shootout may be used to determine the top four teams, but it will not determine the ranking once four semi-finalists are established).

· Once
the top four teams are determined, if possible, to place teams so that each team plays a new opponent, the semi-final pairings will be placed accordingly. If not possible to place each team against a new opponent, the teams will draw from a hat "semi-final 1 and semi-final 2" and play accordingly.
Women's Pacific Coast Open
Talking about the Pacific Coast Open, how can we not mention the ladies? The women's Pacific Coast Open is all set to
flaunt the bonny fields of SBPRC and its neighbouring fields at Cancha de Estrellas.
The teams for the 2020 tournament are:
Bracket1

· La Herradura


· Timing


Bracket 2


· Dundas


· Polo gear coffee company
The teams will play in a cross-bracket format. The two winning teams will play the final, and the other two will play a consolation final. Playing USPA rules, if the fourth chukker finishes in a tie, the game will continue into overtime.
---
Next