---
---
Racing Blue
Polo Around The World In A Go
---
Celebration, victories and announcement of polo around the world, all at one place
A quick look into the polo news and updates.
20 years and counting
The French Polo Season resumed last week with the first official tournaments. In Chantilly, two titles were awarded and polo will now return to a cruising speed, close to what it used to be in "the world before". The high point: The French Open and the celebration of its 20th anniversary this year!
More than 400 horses currently live on the grounds of the Ferme d'Apremont, where the Polo Club is located. 300 more will arrive in September for the French Open, during which three other important tournaments will take place, including the Women's French Open.
2019 winners of Women's French Open ---Image credit: Hurlingham Polo Association
Polo Comes Back To Oak Brook Polo Club
Oak Brook Polo Club (Oak Brook, Illinois) is thrilled to announce the return of spectators for their 2020 summer season of matches through September beginning Sunday, July 12. In following the Illinois Governor's Phase 4 Industry Guidelines of the Restore Illinois Plan, which was announced last week, the Oak Brook Polo Club removed their signature game-day layout. Now, the field will be transformed into an "all-tailgate" spectator environment with social distancing enforced.
The Club's all-tailgate plan will be limited to a maximum of 70-80 parking spots or 35-40 vehicles per sideline. Each spot will be between 10-15 feet in length with a 12-15-foot buffer zone between each spot. A maximum of six guests per tailgate are allowed and must arrive in one vehicle upon entry. General parking will not be permitted on site, nor will shuttle services be offered. Vehicles will be assigned to a specific spot upon arriving. Guests of each tailgate will not be permitted to leave their assigned spot unless to use the restroom or nearby hand washing and sanitiser station.
Any activity that does not efficiently promote social distancing has been removed for the safety of guests.
Oak Brook Polo Season 2019 ---Image credit: Enjoy Illinois
Clash For Title
In this unprecedented and challenging year, and after the French Government authorised some weeks ago the practice of sports, Saint Tropez Polo Club announced its first tournament of the season. The International Polo Cup, one of the main tournaments at the French Riviera's club, kicked off on July 10.
A total of 4 teams up to 10 goals will be in participation. The finals are due on July 19.

POLO CLUB SAINT TROPEZ – CALENDAR 2020

Open de Gassin: July 23 – August 2

Côte d'Azur Cup: August 6-16

Open du Soleil: August 20-30

Gold Cup: September 3-13

Coupe de l'hippocampe: September 17-27
Polo in action at the Saint Tropez Polo Club ---Image credit: Golfe Saint Tropez
XVII TORNEO MEMO
Team PX Polo triumphed in the finale of the XVII Torneo Memorial Fundador Enrique Zobel defeating 25 Monte.
La Ema Polo Mallet Cup
The 8-goal tournament which commenced on June 30, reached a conclusion on Sunday at Beaufort Polo Club, in England. DWF triumphed over AW Jenkinson in the finale by 3-2. Charlie Walton was awarded the most valuable player.

Also, In the FINAL SUBSIDIARIA, Beaufort and Lodge Security tied at 4-4.
Coming Out Victorious
The Battle of Finals at Polo Club du Domaine de Chantilly in Apremont, France, continued throughout the end of the week with matches for two competitions. In the first, La Victoire won the 8-goal Trophée de la Haute Pommeraye by overcoming Land Rover by 5-4, while Aiudaz claimed the 4-goal Trophée du Capitaine des Jeux getting the better of Land Rover by 9-6.
The Eduardo Moore Tournament
The tournament reached a conclusion on Saturday at the Royal County of Berkshire Polo Club, in England. Snakebite vanquished EFG Aravali by 9-5 to win the 15-goal tournament after 5 chukkers. Jimbo Fewster was awarded the MVP and Preferida, played by Manuel Fernández Llorente was named the BPP. Preceding this final, Emlor Black defeated Conosco by 8-5 to win the Subsidiary Cup.
Gold Cup Update
Day 5 of the King Power Gold Cup at the Cowdray Park Polo Club was exciting for Park Place Association catching two back to back triumphs over troublesome rivals.

Park Place Vaara overpowered the solitary undefeated Les Lions/Great Oaks with a dominant 16-7 score, while Park Place claimed an exciting 10-9 triumph.

The finish of the third round brought about two additional teams holding a 2-1 record after Scone, led by Nico Pieres, lead scorer of the tournament, vanquished Monterosso by 11-8, and Thai Polo NW asserted the 13-10 triumph over Polo Stud Schockemohle.

Driven by competition scoring pioneer Nico Pieres, who added a great nine objectives to his aggregate, Scone never trailed in their triumph over Monterosso.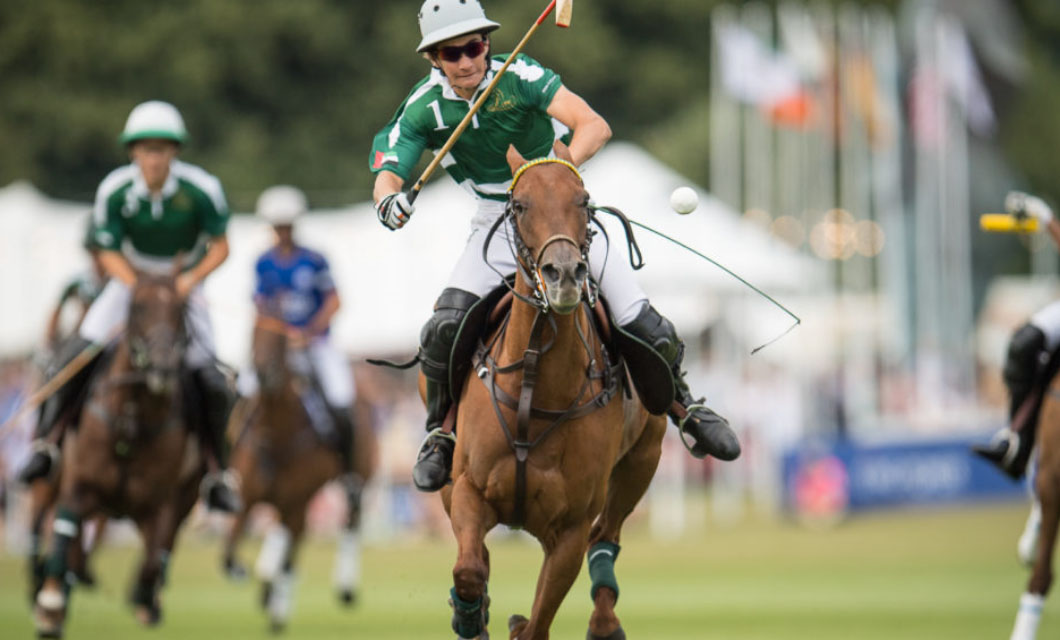 King Power Gold Cup played at the Cowdray Park Polo Club ---Image credit: Cowdray Park Polo Club
Chukker TV Challenge
The ChukkerTV Challenge trophy was won by Casablanca as they vanquished La Indiana 8 to 6 on Sunday. Casablanca's Polito Pieres was named the Most Valuable Player. Cruella DeVille, a gray Santa Rita-bred mare, played by Nacho Novillo Astrada, was awarded the Best Playing Pony. In the second match, the Just-for-Fun Cup, La Karina got the better of Mountain Chevrolet, 12-9.

In the Just for the Love of It tournament, La Elina conquered Los Amigos and Seminole Casino with a noteworthy total of 18 goals at consolidated scores from Friday's round robin at Sopris Mountain Ranch.
---
Next