---
---
Polo, Fashion & Wildlife With Jaisal Singh
---
Excerpts from a tete-a-tete with Jaisal Singh--intrepid traveller, polo aficionado, entrepreneur, conservationist and author.
Jaisal Singh, a versatile personality who has his passion connected to photography, entrepreneurship, polo as a player and as a patron and a writer too, but we still believed there was so much more to know about him. In this quest, we settled in an elongated conversation with Jaisal Singh where he open heartedly talked about polo, fashion and wildlife.


JAISAL SINGH & POLO
Getting Hooked With Polo
I started riding when I was five, and I did not really take to show jumping. I enjoyed dressage and I had friends who were playing polo. Obviously having grown up at the polo club, by the time I was 10, I was practicing on a wooden horse. I played my first game at the age of 14.
Changes in Polo
Things have changed. The horse power has changed completely, the game has become faster. I have grown up in conventional polo. Now, it is more tapping and turning, which I hope will change, because if you watch polo at higher levels, you see less of that. But yes, the horsepower has changed for good. Polo in India was encouraged and nurtured by the Army for years; civilian polo took off around the late 1980s, and got firmly embedded in the early 1990s. It peaked in the late 1990s and early 2000s. The number of teams have shrunk, but I hope we shall see more teams and young players.
Struggles and shortcomings in the sport…
I think the popularity has gone down because people have a perception that it is an expensive sport, which it is. But polo in many ways can be subsidised; the army did it for many years. I grew up playing at the President's Estate Polo Club. I didn't have any horses to mount for a long time. The club maintained a good string of polo ponies. I believe that we need more institutions like that to encourage more players. And the moment that happens, the popularity will zoom.
POLO FROM A PATRON'S EYE
Patron's View
I don't do anything overly special. We have practical conversations in the team. Of course, I pep-talk, and also mention our strengths and weaknesses. That gives you a clear idea of what you need to be doing on the field and where you need to be improving. On the field, it is complete pressure. You don't really think about anything. You are focused on playing as per the plan. Sitting on the sidelines, I observe and tell them later what they are doing right, and what is wrong.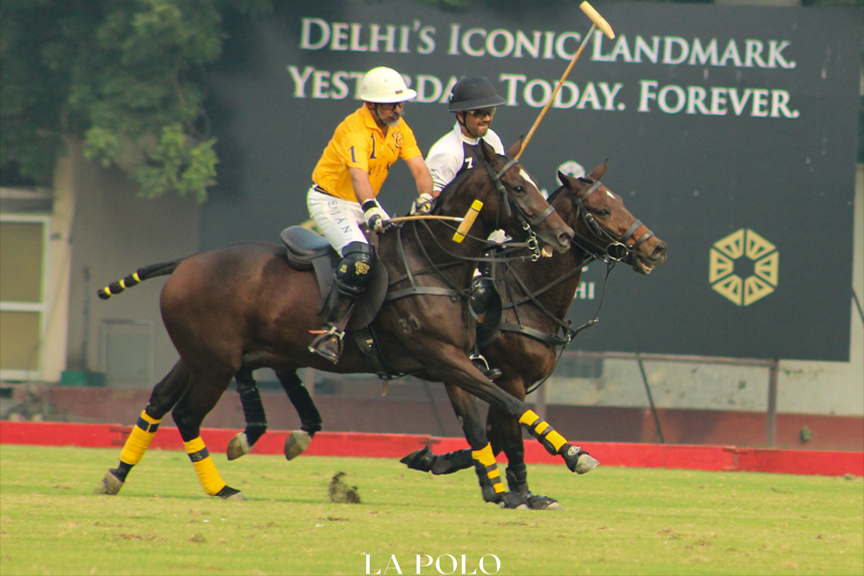 You are responsible as a patron for a bunch of players. It is a whole different kind of planning. You got to think about the boys and the ponies. You also got to have a vision of what you want to do and what you want to achieve as a patron.
FASHION NOTES WITH JAISAL SINGH
A man of substance. How would he dress!
The key is to dress appropriately. If you are going to play, then dress up with the correct thing to look and feel sporty. At a dinner, wear the correct thing; even there, it depends on what the occasion is like. I think dressing appropriately is my simple mantra. I don't think about it much.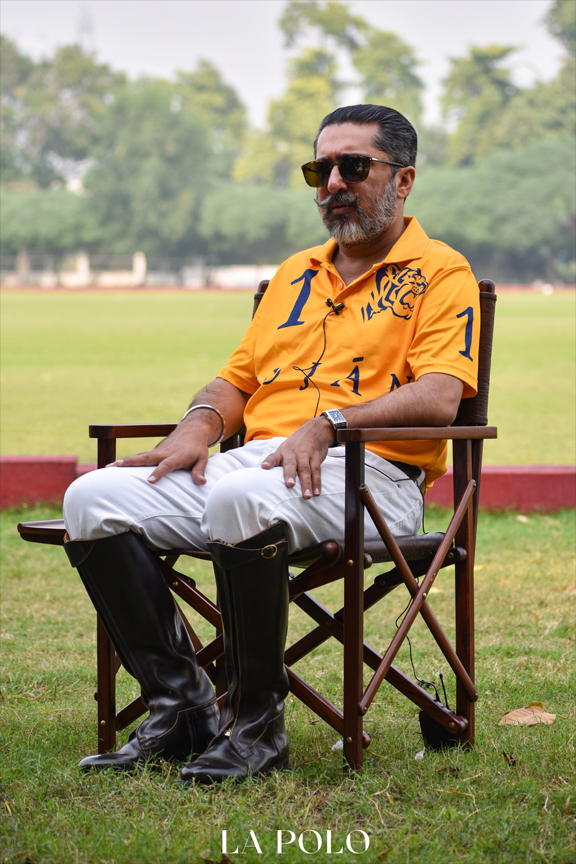 Dressing up for a polo match
As a spectator at a polo match, light coloured chinos, a blazer and a fun tie makes the look for me. You can't go wrong. Obviously if are outdoors, a hat is always good.
LOVE FOR WILDLIFE
An integral love for horses
I was brought up with the animals. We always had animals at home. We had a farm, so we had animals on the farm and I grew up in Ranthambore, with wild animals and tigers. So it is natural, I love animals.
Love for Horses
I have always kept horses. Even for the 15 years when I was not playing competitive polo, I kept a string of polo ponies to play the odd game here or there, or chukkers. This helps me combine my two passions--being in the wild and being on the polo field.
RAPID FIRE
Favourite polo player?
India: Simran Shergill
International: Facundo Pieres

Other loved sport?
Tennis
Style inspiration?
So many people with so many different things

If not polo, what other passion?
Wildlife safari
---
Next