---
---
"Polo gives me sheer joy": Harsh Piramal
---
National polo player and executive vice-chairman of Morarjee Textiles Ltd, Harsh Piramal started playing at a very early age and has inspired many upcoming players in many ways.
La Polo in a candid conversation with him:
How were you introduced to polo?
Polo and riding happened to me at a very young age. I started riding at 5, thanks to the encouragement of my uncle, Mr Ajay Piramal. At 16, I took up Polo, again thanks to his encouragement and I have not looked back since.
Did you start as a player or as a patron?
When I started, we already had the Piramal team and so I started with that, and then gradually, I have taken over the running of the team as a patron.
What is the first thing that comes to your mind when talking about polo?
The first thing that comes to my mind is joy. The reason for that is the sheer joy experienced while riding the horse, being on the horse, being on the wide, open space of the Polo field and feeling the wind against the face…I would say joy is the first emotion that comes to my mind.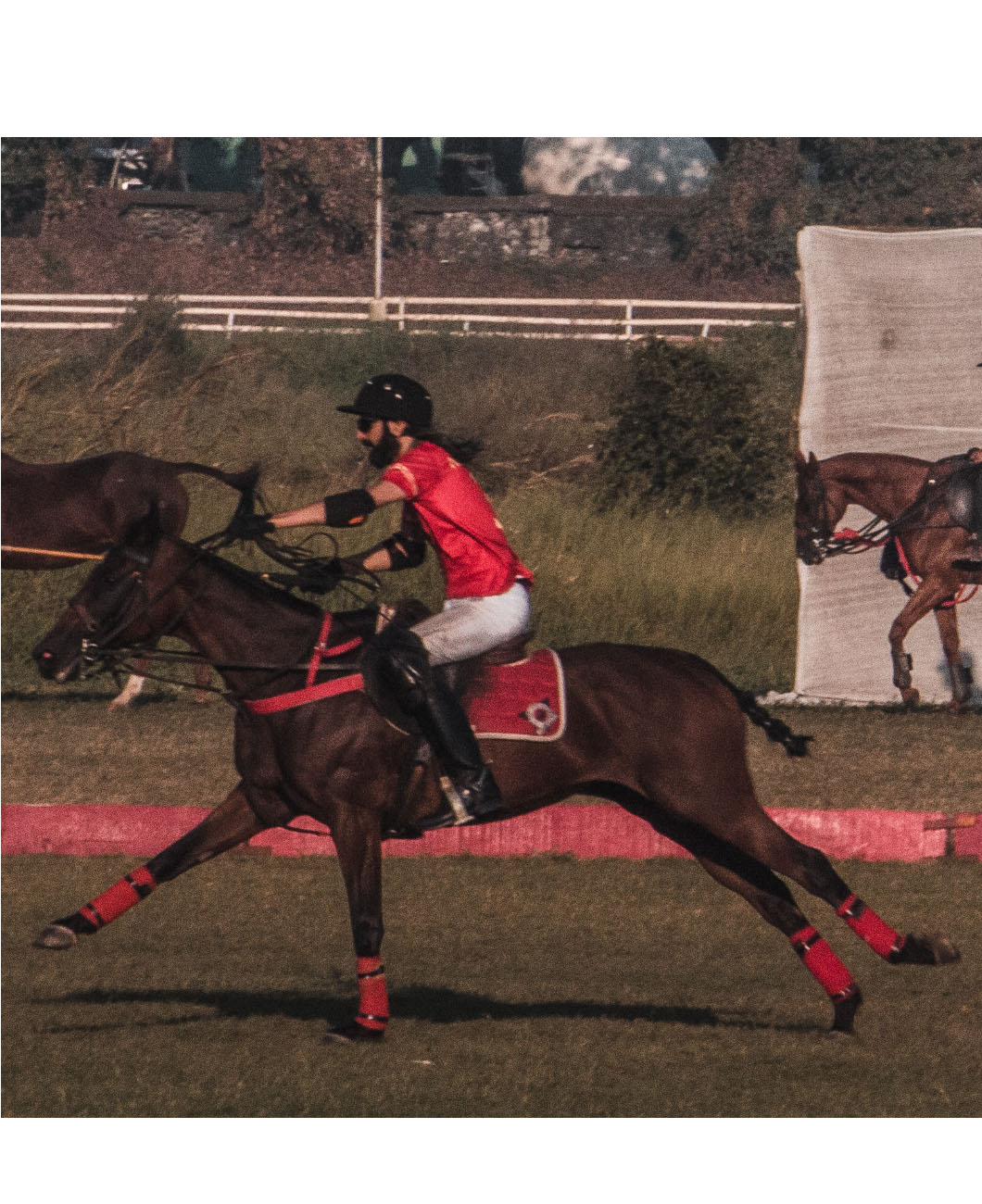 How would you define risk in polo and in business?
There are some similarities between Polo and business. Like in business, you have to take calculated risks sometimes without completely destroying or making your business fail; in the same way, in Polo you have to go for a shot knowing that it might entail some risk, that you might commit a foul or miss a goal, but without putting yourself at risk, putting your team at risk, you have to go ahead.
Do you think holding The Indian Polo Awards (TIPA) annually would motivate players?
TIPA is a good thing for polo because even though players, when they get on the field are motivated to do their best, to win the game, what TIPA does is give a little bit of edge to the competition and gives more motivation to perform.
How will TIPA help towards the growth of polo in India?
I think it's a good step, because most countries have awards for the best polo players' professional level, amateur level, best upcoming players, and so on. TIPA will give more motivation to players, and hopefully, if a young player attends the TIPA or sees the TIPA happening, they would be motivated to take up the sport.
How do you handle the spirit of the team while changing strategies on the field?
It's easy to handle the spirit of a team when the game is close, and you may have to change strategies, but it's more difficult to do that when you are losing and you need to change strategies. I think the way to handle is to get the team completely focused on what the strategies are, not on what has happened in the game earlier or what will happen in the game later. I think the key is to get above winning or losing, and to focus on the next play within the framework of the strategy.
What is your biggest fear while playing polo?
I have no fears.
Your advice for young polo players?
The most crucial thing for young players is to put in the hours on the polo field and in riding the arena. Keep riding, to get a good seat, a good grip, turning, checking, stopping, and so on. Next is to put hours of practice on the polo field, and also practice on a wooden horse to get your swing correct.
LA POLO RAPID FIRE
HORSE?
Beautiful
POLO?
Adrenaline
LOVE?
Passion.
LA POLO?
Supporter of the Game.
---
Next