---
---
Polo Legacy of Lord Mountbatten
---
Like many members of the royal family, Mountbatten was a polo aficionado. He discovered the sport in Jodhpur
For the first time in my life, I am excited about a sport. Soon I will be playing polo more than anything else!" Lord Louis Mountbatten wrote to his mother. It was a mind-blowing start of a lifetime's obsession when Lord Mountbatten, affectionately known as 'Dickie', at 22 years, discovered polo in Jodhpur while serving in the British Army.
In India, he played matches with the Maharaja's squad. It prompted numerous competitions back home. The grandson of Queen Victoria, born in 1900, accomplished a 5-goal Polo handicap and left a precious heritage in the game.
"It was one of the best mornings of my life. I played my first-ever polo match. I played two chukkas, the eighth and the eleventh. I think the average handicap of the players in India is five, but it is undoubtedly one of the best things in India," he wrote in a journal in December 1921.
Earl Mountbatten of Burma hotographer's sitting room London Allan Warren licensed under CC BY-SA 3.0
Master of the Game
Lord Mountbatten is best recognised as a remarkable Naval official, war legend and ambassador; he was also an adept polo player. In 1923, he took a month's course in military equitation with the Life Guards.
Embed from Getty Images
"Polo is a wonderful sport and combines several skills: one must be a good rider and there is the challenge of striking the ball at speed. But the best thing about it is playing with friends. I was never a natural polo talent, nor a good rider at the beginning, I had to work hard to be good. I had to study the game," Lord Mountbatten has been quoted in 1968.
Embed from Getty Images
"I watched English and American films in slow motion and analysed the players hitting the ball. I remember that my team and I used to come up with tactics around a billiard table. As polo was amateur, I had to do everything myself. I remember one time I was speaking to an international player, and I asked him for advice about how to hit the ball. He said: 'My dear Dickie, hit it quickly! Hit it like a snake'."
Embed from Getty Images
As Skipper, he helped his team arrive at hard-to-achieve goals. For example, his Naval squad, Bluejackets, won the Inter-Regiment trophy twice, and from 1930-1931, they performed exceptionally well at competitions in Hurlingham, Ranelagh and Roehampton. His polo team, Aldstean, took part in a few club competitions.
"I've gone completely dippy about polo, which in my opinion is the best game in the world," said Mountbatten to Prince Albert, on January 25, 1922.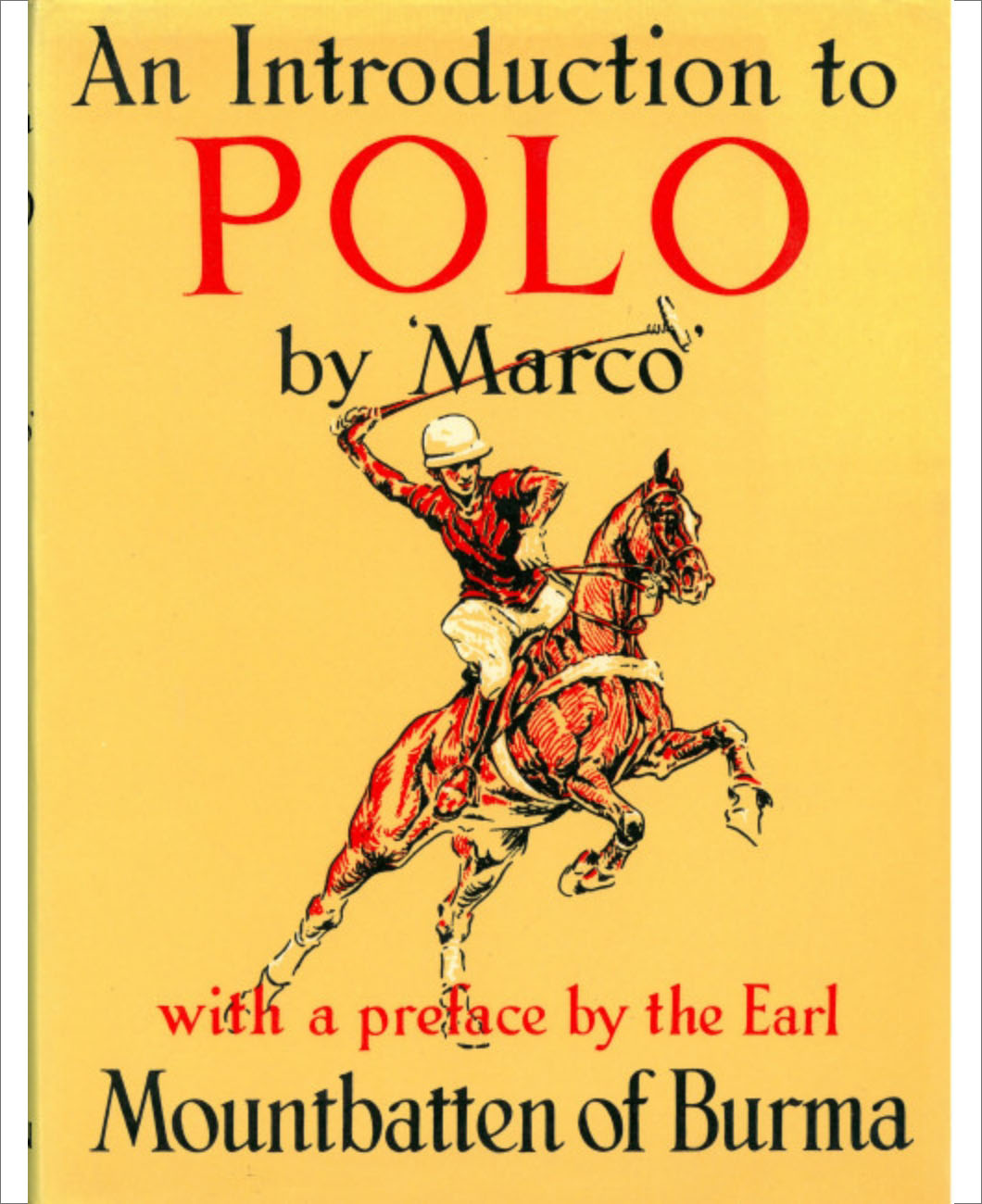 One principle Lord Mountbatten executed was the group calling each other by their Christian names. He conceived an extraordinary group code by which his players would change the affectations of their voices to pass on their goals on the field. He would gather them before each game for strategy meetings.
"File:Lord Mountbatten 6 Allan Warren.jpg" by Allan Warren is licensed under CC BY-SA 3.0
"He was the perfect captain, both on and off the field… On the field, he never got rattled or bad-tempered. And no matter how silly one was, he was always forgiving and encouraging." (From, "Mountbatten and Polo" by Sir Robert Neville)
Setting the Rules
Baffled with the current books on polo not meeting the expectations of newcomers, Lord Mountbatten chose to write his own, with the help of Peter Murphy. "An Introduction to Polo by 'Marco'" became the bible for polo players and was translated into Spanish and French.
"Before you start to play polo, make sure that you are able to concentrate on your hitting without having to be busy riding. If you have never ridden in your life, begin by taking lessons from someone competent to give them, for you can't satisfactorily teach yourself." (An Introduction to Polo by 'Marco', 1931, London, p.3.)
Lord Mountbatten was Chairman of the International Rules from 1939-40, and contributed in guaranteeing one lot of universal standards. "Most accidents to ponies occur in the last half-minute of the play when they are getting tired. I propose reducing the length of British chukkas from eight minutes to the American period of seven and a half," he wrote to Gannon in 1938.
He set up the Royal Naval Polo Association (RNPA) in 1930. By 1939, enrolment to the Association was at around 600. The Association changed its name to Royal Naval Saddle Club in 1958. He was also Chairman of the London Polo Committee, Secretary of the Malta Polo Club (and later benefactor), and in 1955, Patron of Rhinefield (New Forest) Polo Club.
The Malta Connect
Malta, the little archipelago, was an obligatory spot for officials coming back from India. In 1865, English officials brought polo to Malta.
"Polo was very important to me in Malta, particularly as captain of my team, the Bluejackets. I have many wonderful memories of the Marsa field (the main ground of Malta Polo Club)." (From The Life and Times of Lord Mountbatten)
Lord Mountbatten left a significant polo inheritance, being a tutor to a few significant individuals: Prince Philip and Princes Charles.
On August 27, 1979, Lord Mountbatten, his grandson and two others were assassinated by a radio-controlled bomb disguised on board his boat in Mullaghmore. His burial service was held in Westminster Abbey in the presence of the Queen and other members from the Royal Family on September 5, 1979.
---
Next