---
---
Rajasthan Lights Up With The SMS Gold Vase Tournament | Jaipur Polo Season
---
The Jaipur Polo Season 2020 kick starts
The RPC ground is ready to host the first match of the first tournament - The SMS Gold Vase, with an all new wave of enthusiasm,energy and competitive spirit.

| 61st Cavalry Anant | Chandna Group |
| --- | --- |
| Rajpurohit (0) Capt. | Akarsh Tiberwal (-2) |
| Mrityunjay Singh (0) Lt. | Ashok Chandna (0) |
| Col. Vishal Chauhan (4) | Basheer Ali (4) |
| Maj. Aman (1) | Gerardo Mazzini (6) |
Chukker 1 Major Aman replaced Col. Ravi Rathore for team 61st cavalry. And Dfr Iliyas Ali is replaced by Anant Rajpurohit. 61st cavalry gets an advantage of 2 goals before the start of the match.

The first chukker started with a great boost and energy. Both the teams are well prepared to battle out the first match of the tournament. The chukker came to an end with the score board resting on 2 all.
Chukker 1
61st Cavalry - 2
Vs
Chandna Group- 2

The second chukker started with the thunderous hit by Mazzini passing it to Basheer Ali , the ball is taken over by Ashok Chandna who gives it a strong hit towards the goal post but the ball rolls out of play. 3.42 minutes are gone for the chukker and the scoreboard is still lurking on 2 all. This brings us to the half time in the second chukker. The chukker resumed with a goal by Ashok Chandna bringing the scoreboard to 3 and 2, in favour for Chandna Group.
Chukker 2
61st Cavalry - 2
Vs
Chandna Group- 3

The ball rolls for the third chukker. Capt. Mrityunjay takes over the ball but a great defence by the opposite team shields the goal. Almost half of the chukker is gone and no changes on the scoreboard are seen as both the teams are in full charge and excellently defending their goals.

The clock stops ticking as we move into the half time for the chukker, the players can been changing the ponies and energising themselves for the rest of the game. The game has resumed and the ponies are once again flying across the ground. But the chukker ends with the score of 3- 2.
Chukker 3
61st Cavalry - 2
Vs
Chandna Group- 3

The game is now ready to move into the fourth and final chukker for the match. The chukker is welcomed by a goal by Basheer Ali, changing the scoreboard to 4 for Chandna Group while 61st Cavalry still stuck with a goal of 2. Ashok Chandna bags the 5th goal for his team. 3.30 minutes are gone and we are into half time for the chukker.

The chukker resumes with another goal in favour for team Chandna changing their score to 6, while with a great thrust of energy Basheer Ali takes over the ball and gets the goal! Excellent display of team spirit by team Chandna, as Mazzini gets the 8th goal for the team! This marks the end of the match making team Chandna victorious.
Chukker 4
61st Cavalry - 2
Vs
Chandna Group- 8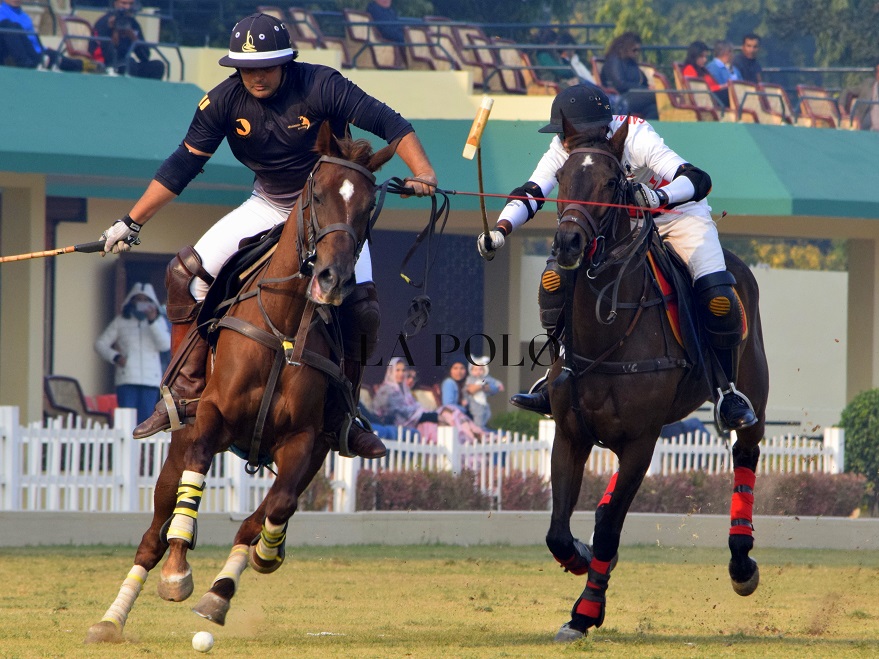 ---
Next