---
---
The rigmarole of Raglan sleeves
---
The rigmarole of raglan sleeves started from the battle of waterloo which was found on the grounds of Eton.
Voyaging back to the timeless rhythms of time, Napoleon defeated the Prussians and invaded over the prominent state of Germany. This blasphemous act of spreading catastrophe among the innocent people propelled the Karma of life to make the Prussians atone for their profane behavior.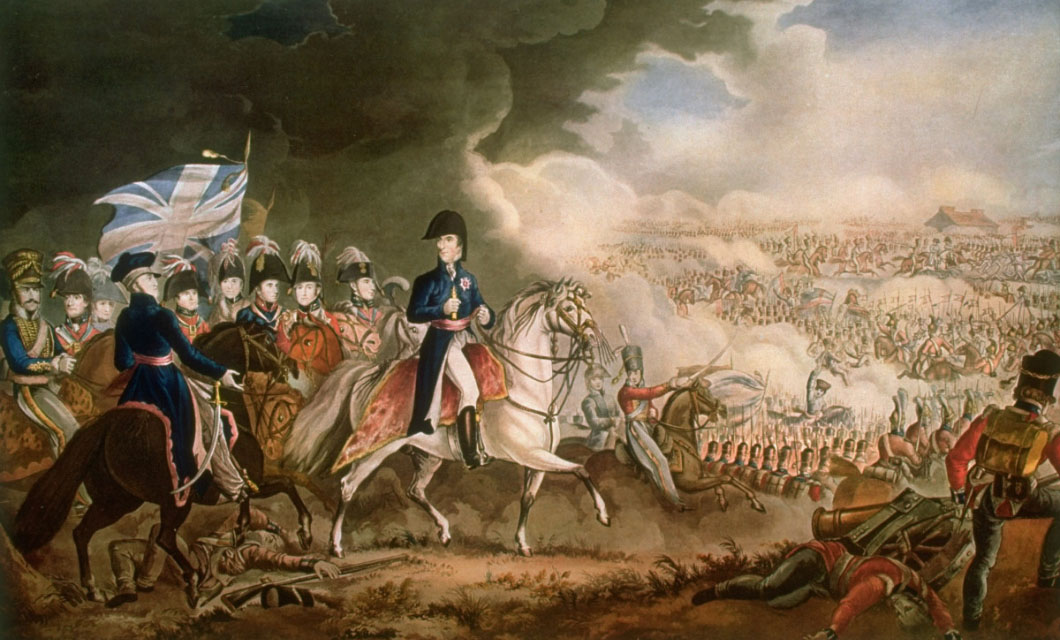 After this war Napoleon and his infantry had to deal with the British. The duke of Wellington received the news of Prussians infantry trudging towards the British ridgeline. The Prussians heart brimmed with hatred and resentment, made them approach the Duke of Wellington for rescuing him during the apocalyptic 'Battle of Waterloo'. They put all their efforts in order to defend them from the barbaric strategies of the aristocratic Napoleon. If the Prussians would have been a bit late, the pages of history would have been etched with a totally different chain of events. Therefore with the aid and abet of the Prussians, the 'Battle of Waterloo' was won by the British. Almost 65,000 men from both sides were killed, injured or missing in action during this apocalyptic battle.
One out of those 65,000 injured men was a British army officer 'Fitzroy Somerset' who was also known as the 'first Baron of Raglan', had to get his right arm amputated as a consequence he wasn't able to swing his arm and he wasn't capable of fighting any further battles.
Hence for finding a way out from this enigmatic problem, he summoned his regal tailor to design a bespoke shirt with customized sleeves, extending in one piece fully to the collar, leaving a diagonal seam from the underarm to the collarbone which makes the movement of the shoulder feasible, thereby aiding it to sway freely. This rigmarole of such kind of bespoke sleeves gave rise to the trendsetting Raglan sleeves named after that British army officer. After a few years when that British officer died in the war of Crimean, he was succeeded by his bespoke Raglan sleeves.
A raglan sleeve was a one piece garment, rather than having several cloth pieces sewn together. The diagonal seam extending from the underarms to the shoulders aided the basketball and football players to feasibly move around and dodge the ball. As a consequence, many renowned football and basketball clubs opted for the Raglan sleeves, which proffered a better mobility of the arm.
Contemporarily raglan sleeves have been adopted as an element of comfort in many other forms of clothing, like gowns, double-breasted jackets and trench coats. In the view of the above plot, it is well quoted that "In difficult times, fashion is always outrageous." —Elsa Schiaparelli
---
Next