---
The Royal Wedding Hattery Guide
---
15th October 2018 | Windsor,United Kingdom
Want to know how to turn up to a royal wedding? Why don't we take inspiration from Princess Eugenie's wedlock? Here's our pick of the best hat fashion from the latest royal wedding in Queen Elizabeth's family.
When the news of Princess Eugenie's wedding broke in the media, haters started rubbing their hands with glee because of Fergie and her daughters long mocked fashion choices. But, all opposition was left jaw struck when the princess turned up to her wedding venue in an elegant white Peter Pilotto wedding gown and blingtastic tiara looking like a glowing snowball. Her elder sister Princess Beatrice was looking eye-pleasing in a peacock blue Ralph and Russo skirt along with a similar jacket. No, doubt Fergie and her daughters are not just like any other member of the big British royal family. Following Prince Harry's footprints, Princess Eugenie also ends up marrying a non-royal. For those who don't know, Jack Brooksbank works as a manager in a tequila company. So, if we say that the mother-daughters trio is probably the most easy to be around royal, then we are not wrong. Just like their spirit was the essence of fashion in Princess Eugenie's wedding with blends of fun, elegance and non-conventional. LA Polo brings to you 6 amazing Hat fashions from the latest royal wedding.

Duchess of Cambridge - The Duchess of Cambridge Kate Middleton came to the wedding of Princess Eugenie along with husband, Duke of Cambridge. Her sense of fashion is always celebrated and so is her battery picks. She carried the fuchsia fascinator hat with rose and leaf embellishments and a netted veil with utmost grace.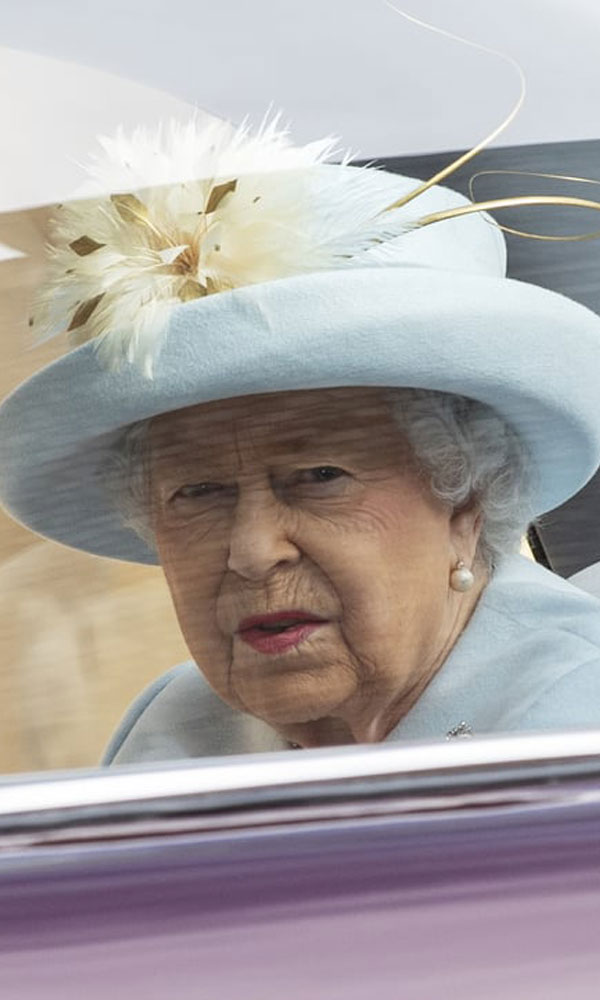 Kate Middleton (left) and Queen Elizabeth II (right)
Queen Elizabeth - The Queen of Britain was seen in a plain sky blue attire which gave the vibes of a pleasant morning. As we all adore her for her color-coordinated dressing sense, her hat choices, in particular, are often left unnoticed. Queen Elizabeth II was seen in her granddaughter's wedding in a traditional baby blue top hat with a tan flower embellishment.

Naomi Campbell - A breaking the stereotype moment happened in the wedding on Princess Eugenie when Naomi Campbell appeared in a black dress. What drawed everyone's attention was her sculpted black and linen gray fascinator with a black embellished rose detail.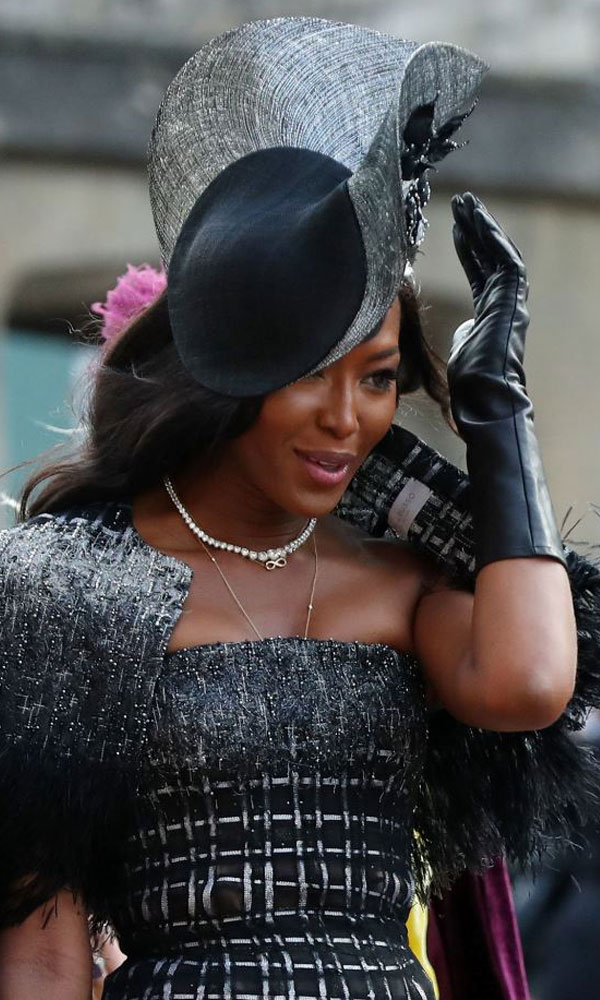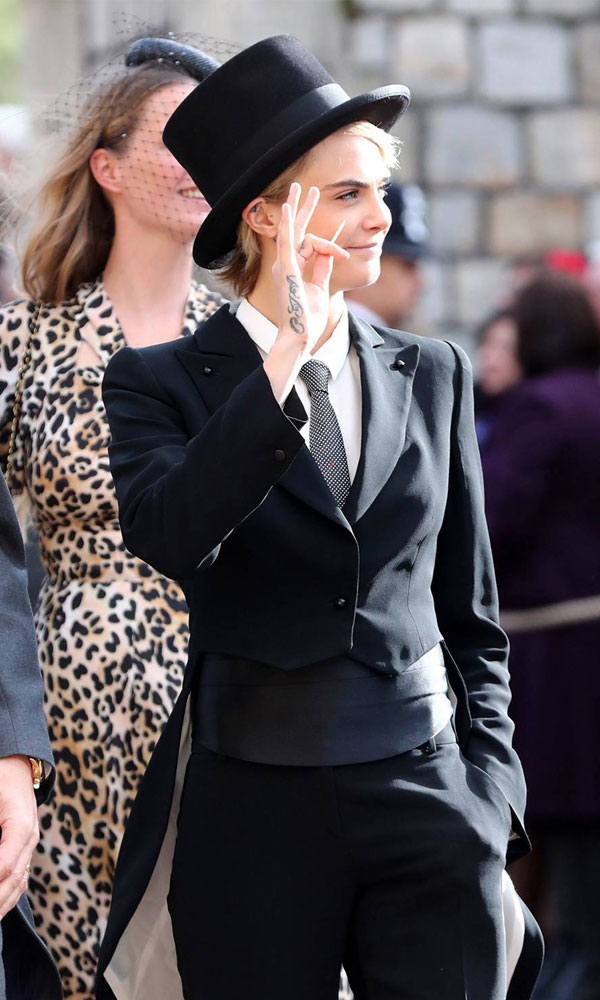 Naomi Campbell (left) and Cara Delevingne (right)
Cara Delevingne - You think you are a maiden and the only way to get dressed for a Royal wedding is in a gown or a knee length skirt? Well, certainly Cara Delevingne doesn't believe so. She appeared for the royal wedding in a black and white female suit and accessorized herself in that timeless black top hat.

Poppy Delevingne - Fashion is in the blood of the Delevingne sisters. Cara's sister Poppy Delevingne looked magnificent, and that statement-making feather blue fascinator and the bedazzled veil was just extra lit.

Poppy Delevingne (left) and Ellie Goulding (right)

Ellie Goulding - Singer Ellie Goulding turned up to the wedding of Princess Eugenie with Caspar Jopling. She was seen wearing a powder blue dotted dress with a similar color and texture fascinator that had a sheer bow detail.
---