---
---
Indian polo | Sir Pratap Singh Cup
Keeping The Polo Spirit Alive Sir Pratap Singh Cup 2018 Galloped In Action On Day 2
---
13th November 2018 | Delhi,India
The second day of Sir Pratap Singh Cup 2018 witnessed competitive spirit on the ground.
The Sir Pratap Singh Cup 2018 remained in full swing on day two as well. The day saw four teams battling against each other at Jaipur Polo Ground at 1:30pm and 3:00pm respectively.

Sahara Warriors vs Sona Polo

The first match of the day was played between Sahara Warriors and Sona Polo where Col Ravi Rathore (+5), Mr. Vandit Golechha (0), Mr. Salim Azmi (+3), and Mr. Matthew Philip Perry (+6) played for Sahara Warriors, while Sona Polo was comprised of Mr. Sanjay J Kapur (0), Sawai Padmanabh Singh (+3), Mr. Abhimanyu Pathak (+5) and Mr. Gerardo Mazzini (+6)

The game came into movement as and when Mr. Julio Bensadon, one of the umpire of the match threw the ball in, signaling the players to come in action. Taking hold of the ball, Sahara Warriors made the initial moves but were equally defended by Sona Polo. Even after this, Matthew Perry attempted the first goal in favor of the team. This spirit was kept alive for the complete chukker where the team stroked two more goals having Vandit and Col Ravi Rathore in action respectively. The team altogether defended the opponent team from making any difference on the score board. Thus the score after the first chukker was 3-0.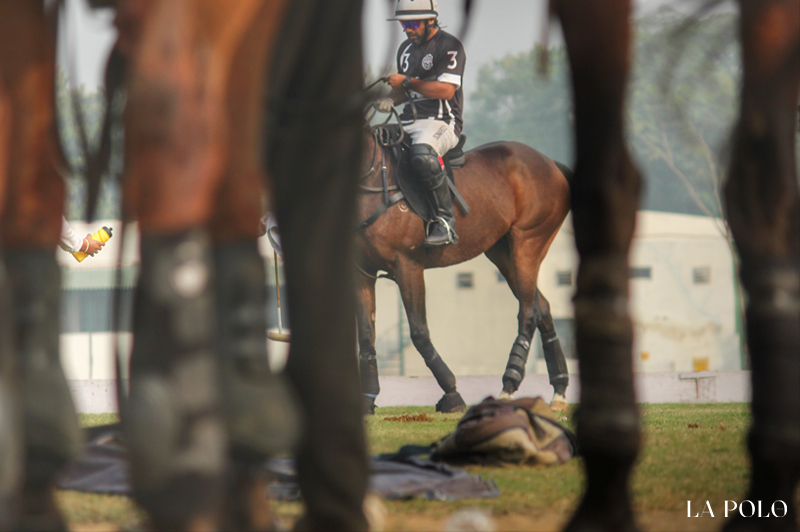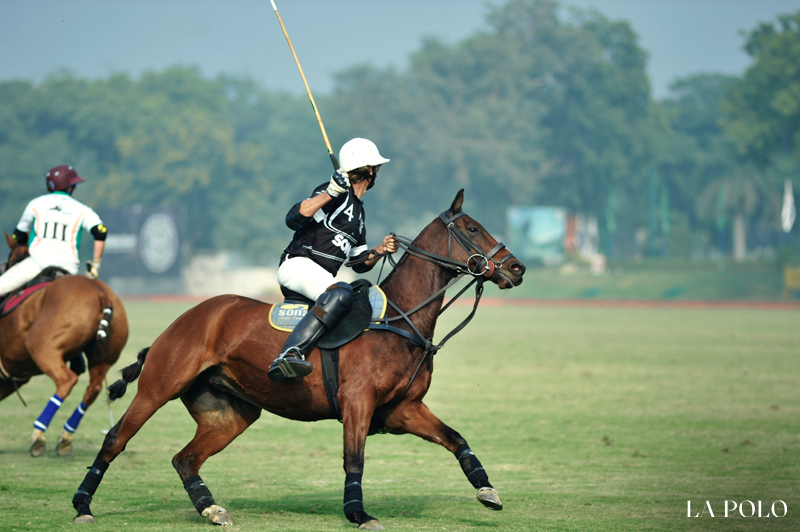 Sona Polo feeling the pressure building on them, came back in form where Mazzini taking hold of the ball stroked the first goal for the team. Complimenting his this move, Padmanabh made another goal in favor of the team. The team was in full swing, so much so that they did not allow the other team make any goal. The goal after this chukker was 3-2.

By now, the game had become taut enough. Just like the last chukker, Sona Polo was in action not allowing Sahara Warriors to make any change on the scoreboard. The game had started to build pressure again, but this time for Sahara Warriors and the adverse effect of it could be witnessed as the game saw a penalty shot 30 in favor of Sona Polo. Taking the hold of the penalty, Mazzini stroked the goals bringing the team in lead. The scores now were 3-4.

The fourth coming into action witnessed Matthew in action where he stroked the first goal of the chukker after none in two chukker. The goal had Mazzini in action while striking a penalty shot 40. The scores by the end of the chukker was 4-5.

Keeping the neck to neck competition alive, the match galloped into the next chukker, where the first goal was made by Mazzini which was penalty shot 30. The next goal had Matthew in play at penalty shot 30. The match wrapping at this had a close score of 5-6.

Match Progression Sahara Warriors - Sona Polo 3-0| 3-2| 3-4| 4-5| 5-6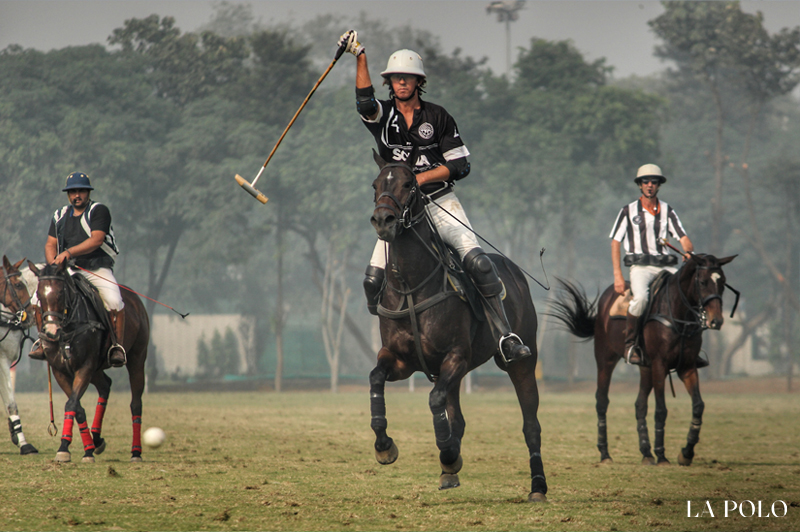 LA Pegasus Polo vs Hyderabad Chaughan
The second match of the day had Mr. Dhananjay Singh (0), Mr. Siddhant Sharma (+4), Mr. Dhruvpal Godara (+5), and Mr. Samir Suhag (+5) from LA Pegasus Polo, while Hyderabad Chaughan had Mr. Gaurav Sahgal (+3), Mr. Angad Kalaan (+3), Mr. Basheer Ali (+5), and Cdr Akhil Sirohi (+3).

The match started off with Dhruvpal Godara handling the ball to mark it as the first goal of the match. Answering this strike, Gaurav Sahgal from Hyderabad Chaughan scored two goals back to back. Keeping the toughness of the match alive Dhruvpal took a penalty shot 40 which was followed by another goal of Siddhant Sharna. The scores by the end of this chukker were 3-2.

The second chukker started and saw one goal each from both the teams in form of penalty shot 30 and 60 respectively, where the first goal was aimed by Dhruvpal Godara and the second by Basheer Ali. The scoreboard now read 4-3.

Until now, the match was presented in tough ways, but with the opening of the third chukker the tables turned in favor of LA Pegasus Polo, where the team stroked three goals back to back. The games saw Dhruvpal striking the first goal. The following goal was too attempted by Dhruvpal but as he reached the goal post he lost the grip of the ball but Dhananjay came in just at the right moment and stroked the ball through the goal post. The following goal was yet again attempted by Dhruvpal. It is not wrong that people associated with Polo call him "our very own rockstar". By now, Hyderabad Chaughan had lost the grip of the match, but not losing the hope, the team achieved a goal with Gaurav striking the ball in time. By the end of this chukker, the scores were 7-4.



Match Progression LA Pegasus Polo - Hyderabad Chaughan 3-2| 4-3| 7-4| 8-5| 8-6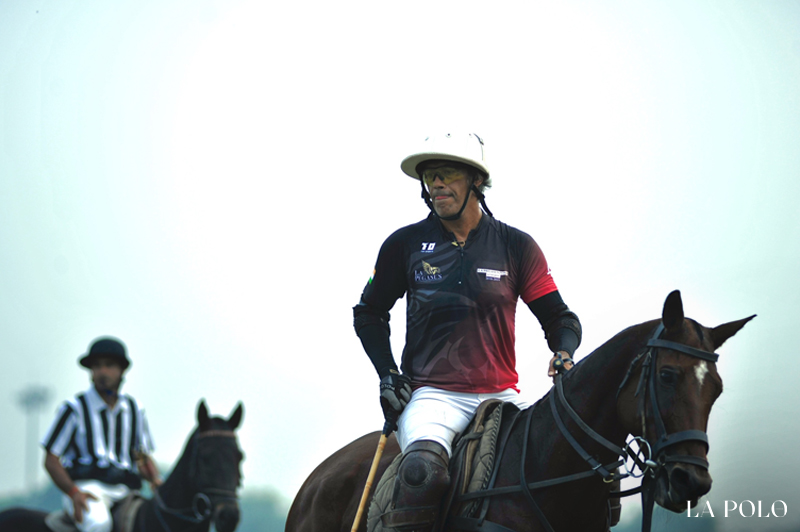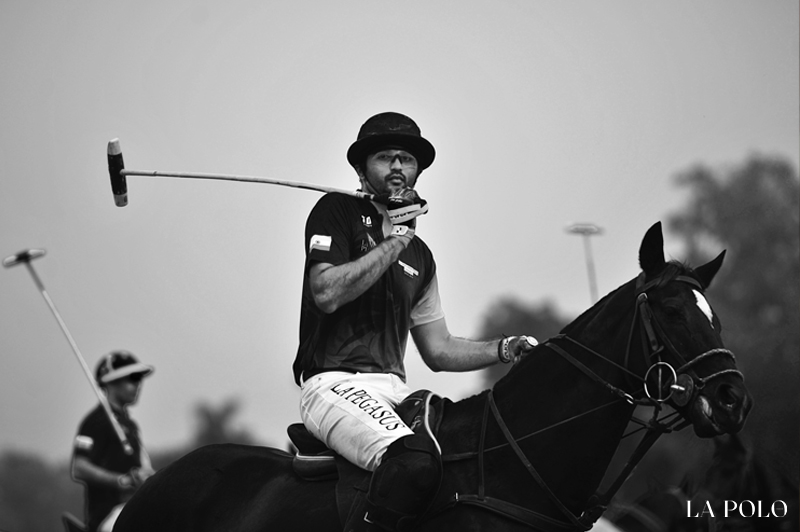 YOU CAN ALSO READ:
DAY 1 - KEEPING THE POLO SPIRIT ALIVE SIR PRATAP SINGH CUP 2018 GALLOPED IN ACTION ON DAY 2
---
Next