---
---
SOLE MASTERS IN THE STREETS OF CONNAUGHT PLACE
---
The story of a boot-maker "I AM AS GOOD AS THE NEXT PAIR OF SHOE I AM MAKING"
In New Delhi's Connaught Place, a quaint shop stands testimony to the legacy of handcrafted footwear. D Minsen & Co, steered by Edward and Violet Chiu, has been creating handcrafted boots for generations of polo players. LA POLO unravels one of the city's best-kept secrets.


New Delhi's Connaught Place is dotted with indigenous and international brands of repute. Amidst the many famed eateries that date back to the 1960s, that collectively reflect the vintage of this region, stands a shop that might go unnoticed. Unless, like us, you are looking for this unique legacy to unfold.
Having heard of Violet Chiu and her majestic shoes from avid polo players and riders, we decided, one balmy evening, to uncover the story behind this legendary boot maker. We waded through rows of shops to chance upon this jewel. Zen minimal and truly classic, a lone boot stood on the shelf as testimony of its maker.
"Each of our boots are custom-made. They go through a series of processes and diligent tests before we hand them over to their owners. Nothing remains with us to display and there is little reason then for us to showcase a few hundred shoes or fill our racks for effect," informs Violet, welcoming us into her shop.
D Minsen & Co is a minuscule shop that could go unnoticed. It boasts a rare vintage and a box full of stories. The shop was born four years after Connaught Place started buzzing with activity. "My father-in-law came from China when he was 16 years' old. In those days, Calcutta was very vibrant, the main harbour for trade. The Chinese came via Singapore and landed there. He, being a shoe designer, decided to set shop in Shimla, the then summer capital of the British. Later when Connaught Place was set up, he decided to move here. My husband had to travel to and fro Shimla to Delhi, with his mother, to establish the enterprise in Delhi.
Dressed in a slightly androgynous trouser with a sharp red sweat shirt, tailored by a men's tailor who gives her the "perfect fit", Violet says: "Today the rich can buy what they want off the shelf. But in the 1900s, no money could buy you a perfect pair of shoes, unless you travelled to Europe and ordered from the ateliers there. This is when the Chinese skill at leather making came to the forefront."
The D Minsen & Co handcrafted shoes in those days were made for leaders, army officials, nobles and of course sportsmen. "We \excelled in fur boots that were sent to the Russian Embassy and the mesh and spur boots that were found on the feet of the President's guards and generals of Indian army and noblemen. And of course, polo boots which are worn to date by polo players from the US, India and Argentina!"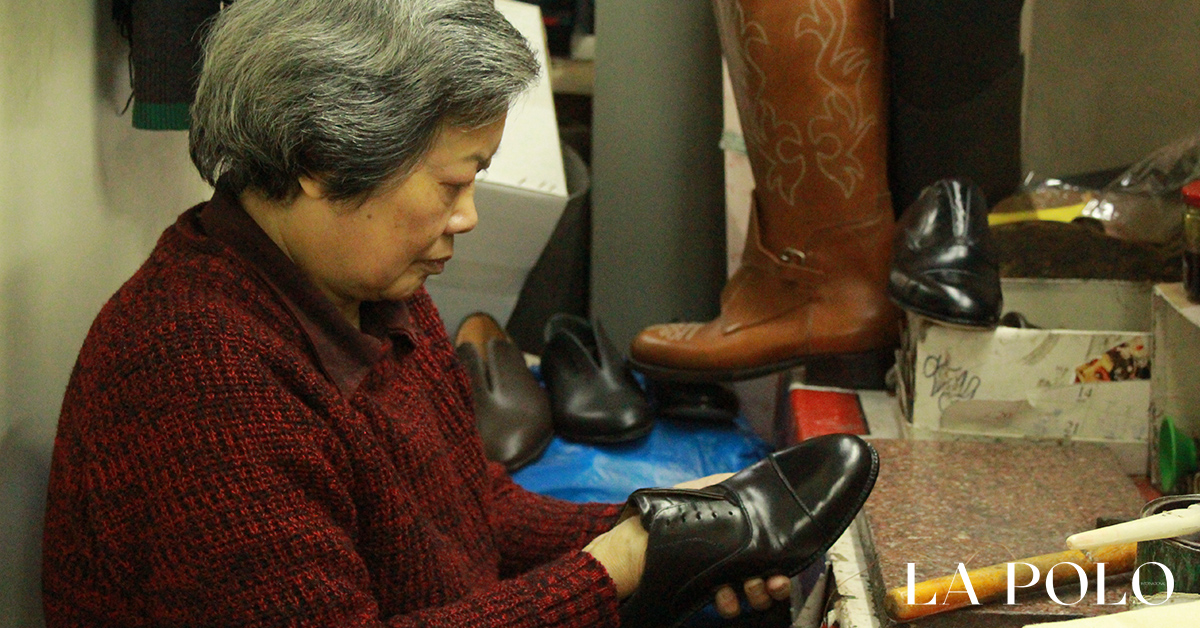 "My husband George Chiu sits at the reception quietly; only the connoisseurs know about the craftsmanship with which he adds soul to every boot he makes. We don't publicise ourselves or scream about our achievements. We don't even take photographs with the players or leaders we craft shoes for."
But there are many stories to back this legacy. Like the time Indira Gandhi was to visit Russia, "She was wearing a particular colour of saree, a beach shade and she wanted to wear shoes in the same colour. So she sent somebody to ask us to meet her and understand precisely what she wanted." Violet's husband went there on a Sunday morning, noted her order and crafted a perfect pair for her feet. No press releases, photographs or headlines followed. "Privacy and silence is integral to the bespoke experience and we respect that," she says.
"We created for the then Army Chief General VK Singh a perfect pair of shoes. His compatriots really liked them and referred us to one another." The fame grew, as did the list of orders for custom created shoes. It was likewise for the polo players, who got their boots made at D Minsen. Attention to detail is paramount. As Violet informs: "We put in a lot of effort in buying the leather and importing the best quality zips from Japan so that they can be easily taken off if a player hurts his ankle."
D Minson has been a one-stop shop for polo players or horse riders travelling through India. There are skills here that don't exist anywhere. Some of the artefacts hidden in the shop are exclusive and made here. Like the spurs attached (easily detachable) to the sole of the boots.
Gently she brings a boot from the adjacent shelf, customised by her for a client from the USA. Holding the boot, she starts to explain. "She wanted a mess boot (one without a zip) and asked me to stitch two shades of leather stylishly together. She brought her own pattern asking me, very doubtfully, if I could make it as good as her sample. 'I am as good as the next pair of shoes I make,' I assured her." And the result was truly appreciated. Every shoe goes through measurements of the foot length, \height of the leg, circumference of the heel, arch, ankle, calf and top calf. She shows us her size chart. "It takes one day for the upper shoe and two days for the sole to complete. Overall, it takes three days to complete a boot."
There is a constant tap-tap of workers cobbling away on leather on the floor above, like little ants in a castle or a set of busy bees. "You need to know everything about your skill, otherwise you cannot expect your workers to put as much passion in crafting as you do. For them, it's a matter of wages and livelihood too."
As we sat seeing her measure the inners of shoes, pack a few orders away and answer queries of buyers on the phone, one could visualise the magnificent journey of this little girl from Kolkata who came here to work with her husband and in turn became as much a master of the craft as him. The mention of boots sets a sparkle to their eyes, as vibrant as the finest patent leather or a shining brass buckle on a handmade boot.
---
Next