---
---
Get Ready For The Summer With The Latest Fashion Trends From Portsea Polo
---
16th January 2019 | Australia
A mesmerizing blend of Polo and Fashion
The City of Melbourne witnessed the annual Alfa Romeo Portsea Polo event on 13th January, where over 6,000 people flocked to relish the sun-drenched event. The event was kicked off with three action-packed games of world-class polo, followed by the Forever New Women's Fashions and the Politix Men's Fashions on the Field, along with the traditional Divot Stomp and the high-octane Horse Power Race powered by 6ft6 Wines.





The results of the 3 polo games are as follows.
GAME 1 (4 chukkas):
Sorrento: 1.5
Portsea: 9

GAME 2 (4 chukkas):
The Australian: 6.5
Provincial Home Living: 4

GAME 3 – Final (5 chukkas):
Alfa Romeo: 7
Stella Artois: 8.5



A few of Australia's most recognized celebrities lapped up the excitement of the Alfa Romeo Portsea Polo. The Alfa Romeo marquee played anchor to Asher Keddie and Vince Fantauzzo, and Jordan and Zac Stenmark, while the Stella Artois marquee welcomed Victoria's Secret model Georgia Fowler as well as Luke Bracey, Andy Lee, and Olympia Valance. Throughout the day, Rozalia Russian, Rebecca Harding, and Saasha Burns enjoyed the hospitality in the Forever New marquee. The event was closed out by the world-acclaimed Australian DJ, DJ Havana Brown, whose gig was enjoyed by all attendees.

For this star-studded event, white seemed to be the implicit dress code. All of these dresses can be summed up in 3 words: Easy, Gusty, eye-pleasy. All the guests seemed to get with the program, and when they showed up at the occasion they were all dressed up in clothes that were light in color, made out of linen and cotton pieces and were loose and billowing silhouettes.

Sun-smart headwear which was sported by these elegantly dressed lasses left their attires looking less over-the-top and far more put together.



Victoria's Secret model Georgia Fowler which was the honorary guest of Stella Artois, made her debut in a Pale Blue Versace dress which for us was a total showstopper. She completed her look with Opting for Zimmerman heels and an oversized hat from Sarah Curtis Collections, the New Zealander told Vogue.

Georgia thought "As it's a summer daytime event I'd stick to a fresh color palette and use accessories to add a bit of fun. And don't wear stilettos," she advised, "you'll be sinking into the grass all day."

As for the guys they were seen robed in a tailored shirt matched with dress shorts or chinos, together with loafers or boat shoes as it concluded a polished yet casual look for the day. Sunglasses were a must-have accessory in sunlit Portsea.

Got a sun-soaked event of yourself, who dress up all chic and clean for? Here are some of the style suggestions that you can borrow for yourself from these fashion-forward women

1.Play it safe and subtle with white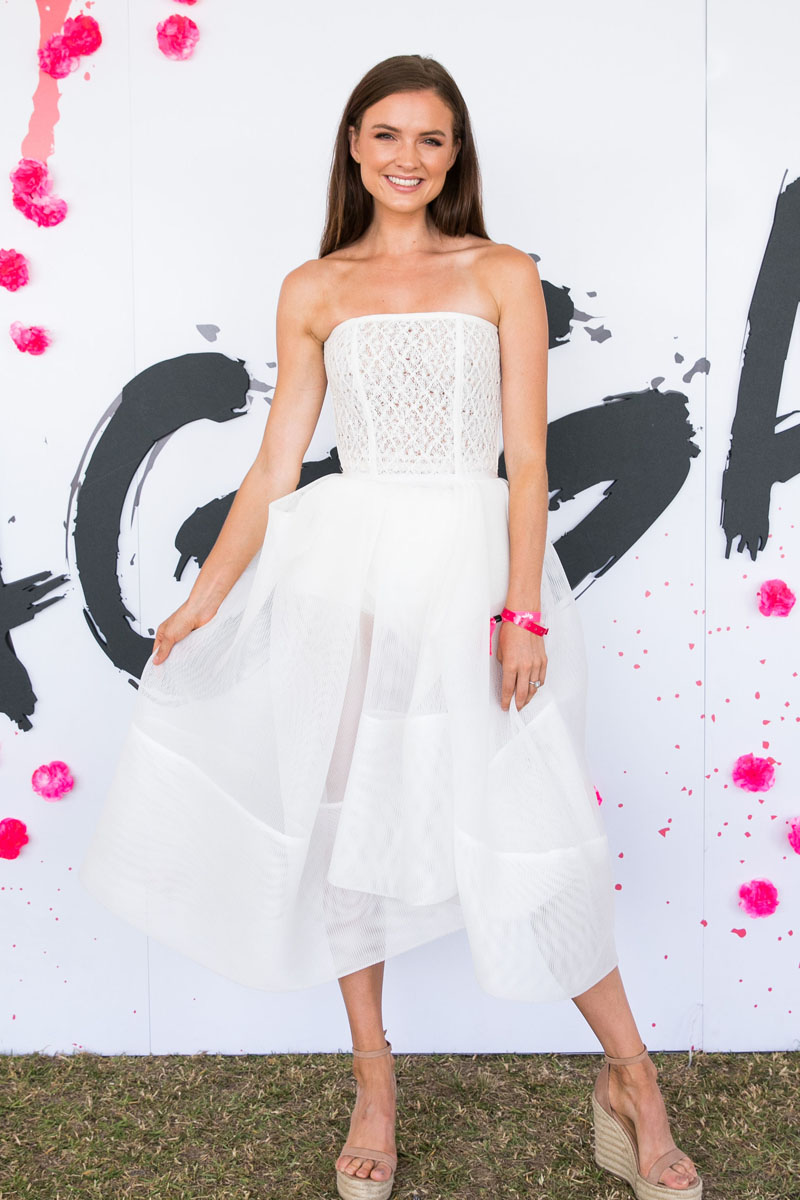 2.In the mood for something more? Try slit



3. Can't do slits? How about Jumpsuits or off-shoulder robes



4. Nothing above seems to be your cuppa? Go for one-piece dresses



5. Get sunburnt easily? Opting for a pair of pants, paired with quarter sleeves top is a no brainer.



6. Add a pop of color with floral and pastels



As for the lads, it's just as pressing for you to look contemporary without getting all hot and moist

1.Wear light-colored suits without a neck necessary to keep all things breathable and comfortable



2. Too hot for pants? Try a shirt and jacket together with shorts


3. Feeling playful? Don't hesitate from showing up in a floral romper


---
Next