---
---
Taking Polo Tradition Forward: Crown Prince Of Johor, HRH Maj Gen Tunku Ismail ibni Sultan Ibrahim
---
A man of substance, the Crown Prince of Johor, is a military official, a Polo player, a family man…, and the list goes on. In an interview with LA POLO, HRH Maj Gen Tunku Ismail ibni Sultan Ibrahim talks about his journey, his life, his Polo favourites, dreams, and much more. Read on to know more about him.
As early as the age of 9, HRH Maj Gen Tunku Ismail ibni Sultan Ibrahim had his heart throbbing for the horses and the glorious sport of Polo, which runs in his family, more as a tradition now than as a hobby. Right from the Crown Prince of Johor's great-great-grandfather, to himself, Polo has deep roots in his family.
What inspired the Crown Prince of Johor to take to the sport? He says: "One of my greatest inspirations behind joining the sport is my father, the Sultan of Johor. I've always watched him play and love the way he plays. He was one of my idols alongside other professionals such as Bautista Heguy, my all-time favourite player from Argentina."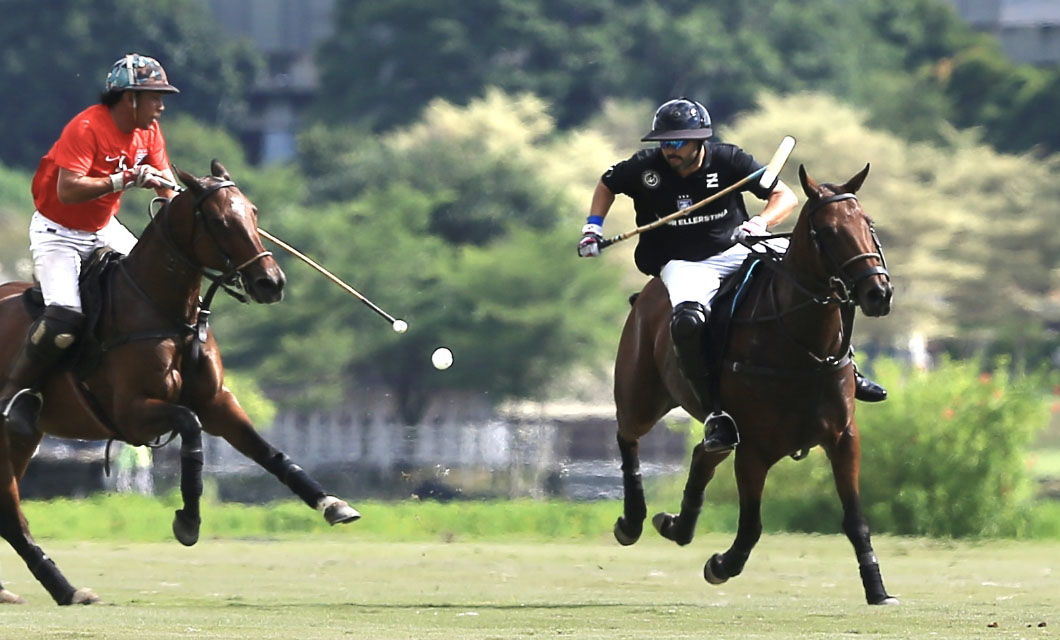 Talking more about Bautista Heguy, HRH Maj Gen Tunku Ismail ibni Sultan Ibrahim said: "Bautista Heguy is a great horseman. He has a very elegant style of playing. He made it all look effortless... very skilful, great anticipation and a good eye for the goal." Recalling their times together, he said: "We played in the same position - No.1. When I'm in Argentina, I always visit his restaurant to meet him. Recently, he came here (Johor) to spend some time and play Polo. It was a great honour playing with my idol. He is a good friend and someone I look up to."
Taking the legacy forward, HRH Maj Gen Tunku Ismail ibni Sultan Ibrahim believes: "I hope both my sons will play Polo." Remembering the family tradition, he added: "It has always been special to the family because it has brought us together, and also the friends."
Recalling vividly, he said: "Polo is about family and friends. We play competitively, but outside the pitch, everyone has great respect for each other. We have meals or drinks together, spend time at the stables, and so on. It involves a lot of family and friendship bonding and we love that. It's meaningful and special."
But a sport like Polo has its shares of ups and downs and challenges that it throws over the players. How does HRH Maj Gen Tunku Ismail ibni Sultan Ibrahim handle it all? Here's what he says: "Keeping fit is one of the major challenges, which I am doing my best now. It's a sport where fitness is important because if unfit, you tend to lose flexibility, feel heavy and that can be quite difficult being on a horse." He added: "Initially, I had no fear in Polo. I went into it without thinking twice but now I need to size up things because I have children and responsibilities. Yet I still love the sport and once you're on the horse, it's tough not to give 100%."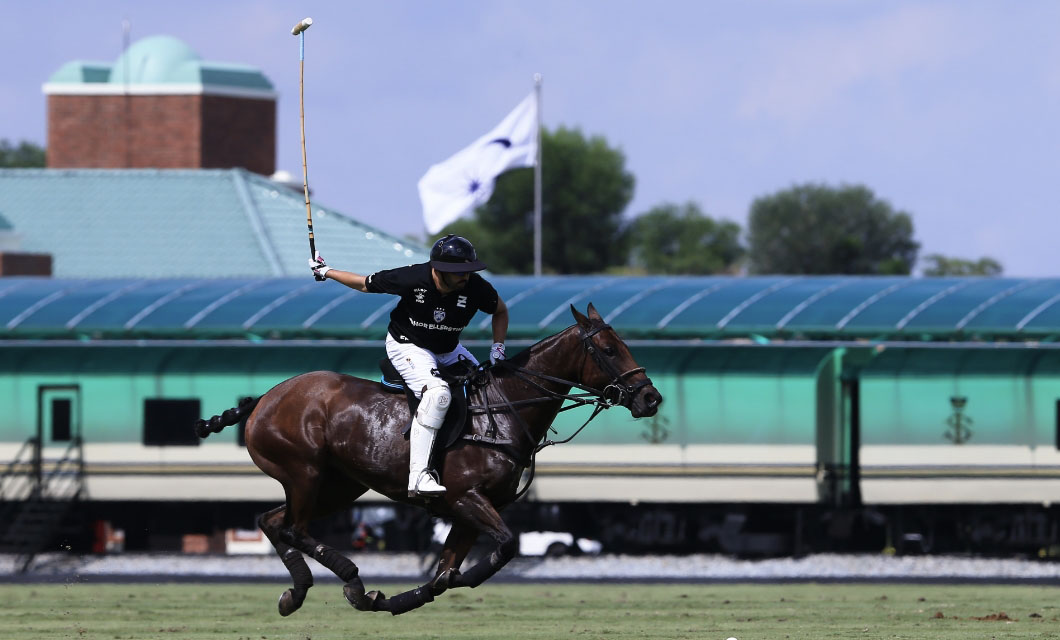 The Crown Prince Of Johor has won 50+ Polo championships. When we asked him about his next milestone, he remarked: "I'm trying to play a tournament in Spain because I want to play competitively there. I do play competitively in Argentina and I want to do so in Spain and maybe in England someday. I want good, competitive Polo. That's my aim moving forward because I'm not playing competitively Polo as often as I used to."
With so much to handle, it is amazing how a day in his life looks like. "Well I start my day at the gym, get some rest and have a late breakfast instead of lunch. I then go to the office, either at the Johor Military Force camp or the Johor Darul Ta'zim Football Club Headquarters. Sometimes I have audiences with people from the government, companies and such. I try to keep my evenings free so I can spend time with my children - either taking them for a drive, visit the stables, run around with them, play football or go for a swim and such. I have an early dinner at 7 and try to sleep by 10.30 pm or 11 pm because I wake up about 4-5 am to start my routine again."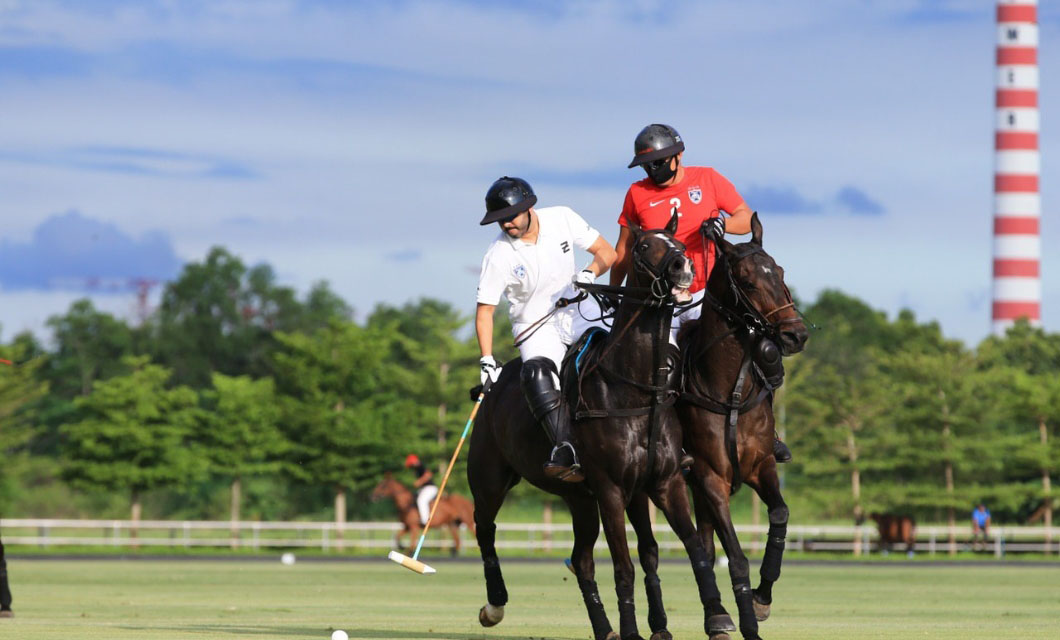 THE WAY FORWARD
We asked the Crown Prince Of Johor about how he looks at the future of Polo. He said: "I hardly play any tournaments in Malaysia. The Malaysian Polo Association committee takes care of the Polo here. Polo, or any other sport, is about innovation, moving forward and progress, but what I see in Malaysia is that we lack that because people are more comfortable playing at the level that they are in. For any sport to grow, you need to spend time and money, but here I see many patrons not wanting to do that, and so the sport is at the level it is. Economically things are more expensive, but I think, there should be an effort to raise the level of the sport. As for the world, things are also difficult because unlike football where it can be played anywhere or any place regardless of race, religion, age and such. Polo is similar but it is very expensive. An average person from a village can play football but he cannot play Polo because he cannot afford to own a horse. It is very high maintenance and that's why it's called a game of the Kings. In terms of growth, Polo needs to find a way to get more viewers, to promote it commercially, and media & TV need to play a part too. In Argentina, you have ESPN covering it. In England, not quite the same. I believe there is room for improvement, but everyone needs to put in effort for that."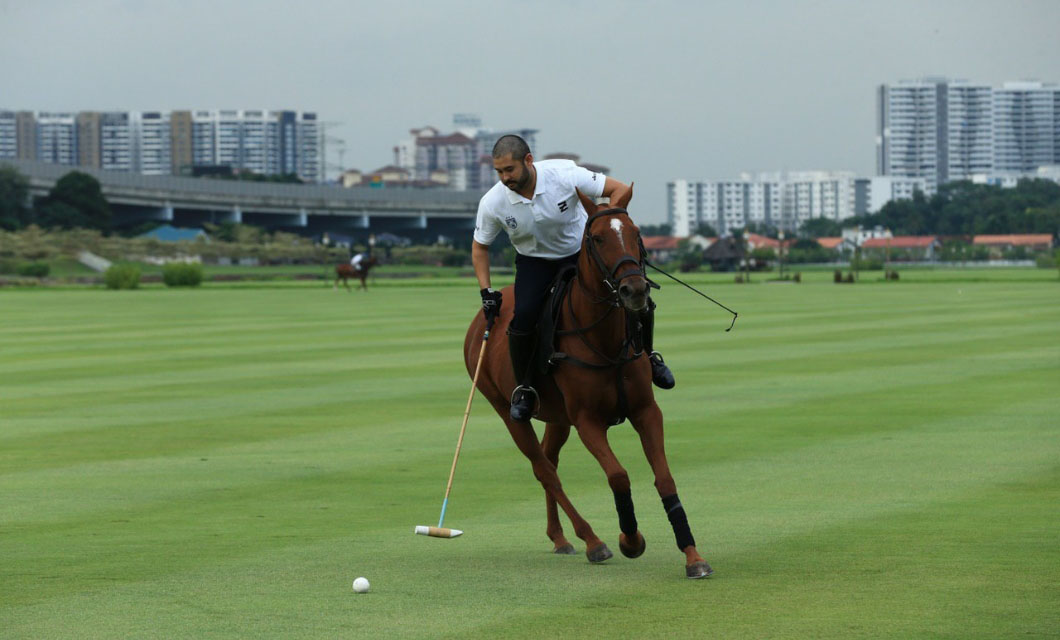 PASSAGE TO INDIA
The Crown Prince of Johor, HRH Maj Gen Tunku Ismail ibni Sultan Ibrahim, has been to India for military training. Talking about his days in India, he shared: "I never chose India, my grandfather chose the country. I think it's because if I had gone to other military colleges such as Sandhurst, where as a foreign cadet you may be graduating as a Special Commission Officer and there may be privileges such as passing out whether or not you pass a test... I'd be sent back - Return To Unit (RTU)... I didn't pass tests in India. It is no joke. It was tougher, more competitive and everybody wants to be in the Indian Army because of the prestige. It's a great honour and also provides stability being an Officer. My grandfather wanted me to go through the proper mill, solid training with no privileges and at the same time see life from a different perspective - seeing poverty and realising how lucky or fortunate you are. India was also picked because of the relationship the Johor Military Force had with the Indian Army. I served the 61st Cavalry, which was a great honour. Being in the Indian Army made me the man I am today. I'm grateful and if I have to choose an Academy for my sons to go, I'd definitely choose India because I don't want them to get special privileges. I owe it to the Indian Army for making me a man and it will always have a special place in my heart. Leading the Indian Army at the Republic Day Parade was a great honour too. I'm only the second foreigner to do so, after Lord Mountbatten."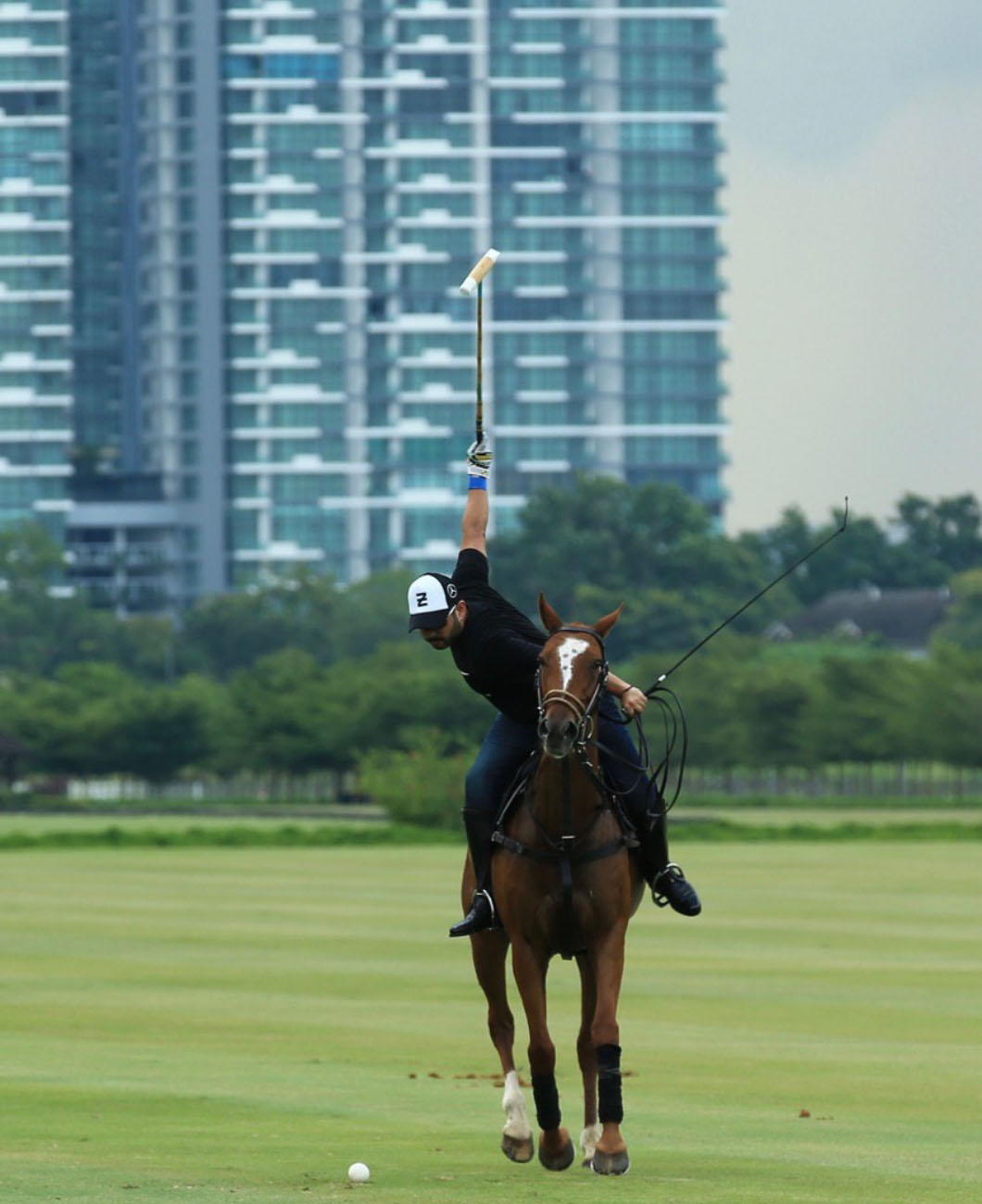 Talking about his Polo journey in the country, the Crown Prince of Johor added:
"I have won a lot of championships in India. Winning the 20-goal Indian Open was a great memory. So was winning the 14-goal, 16-goal and 18-goal too. We won a lot and each of it was special because the struggles you face as a team. Playing in India was very competitive and not easy. The Indian Polo players are very physical, the Horses because of the thoroughbred blood are stronger and the fields are tough, some are bouncy, sandy and dusty. It was tough but I love it because that is where Polo started. Playing Polo where Polo started is a great honour and a beautiful memory."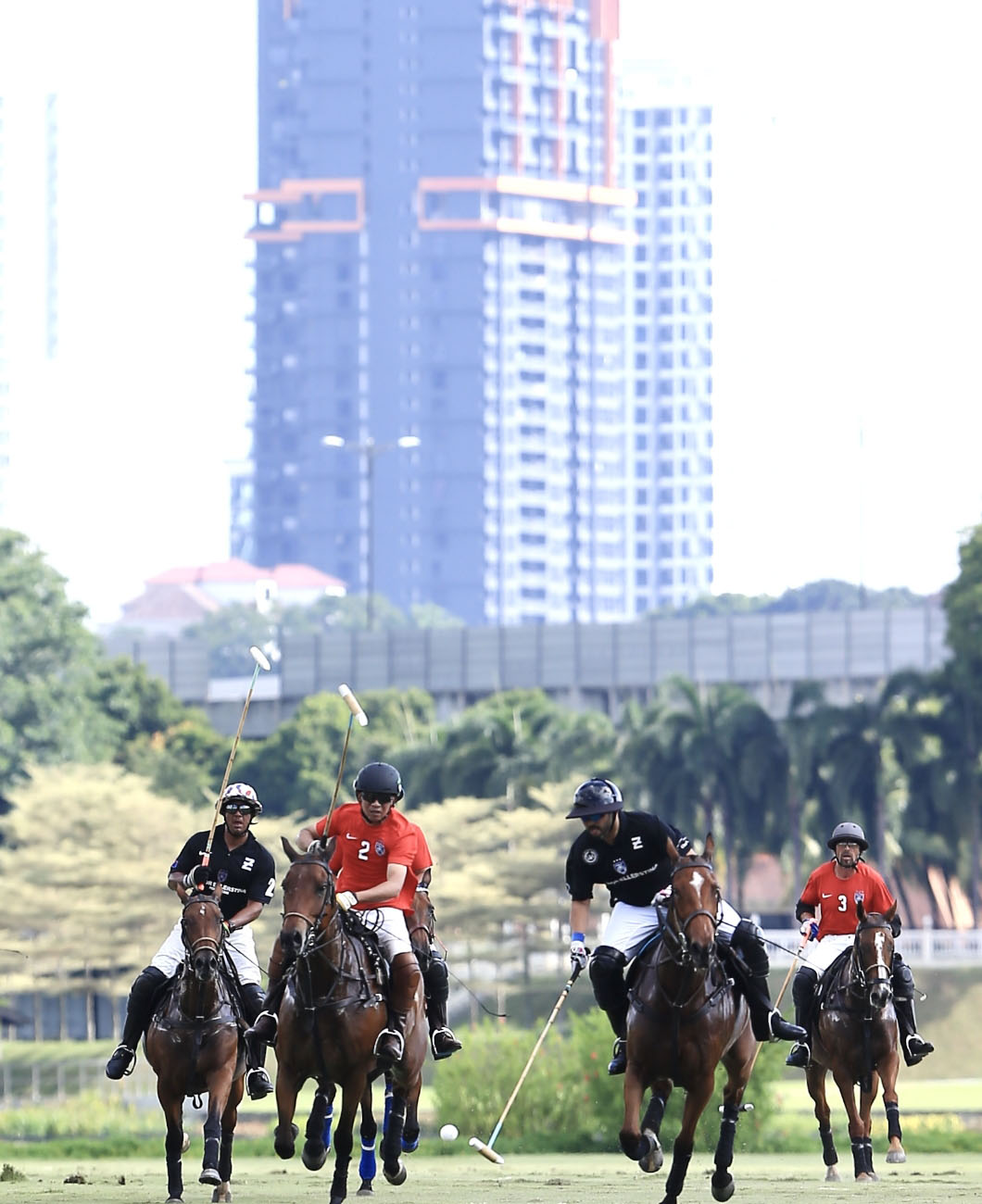 KNOWING HIM BETTER
How often do you play?
As often as I can if the weather is good. Unfortunately, we can't play when it is wet so we take full advantage when the weather is good. We probably play 4-5 times a week.

What have been the high points of Polo?
There are so many but one of them is definitely winning the 24-goal Metro Alto Open in Argentina twice in a row.


How many horses do you have and your equation with them?
Each horse is different. There will be one or two that you will have a special bonding with and then you have the rest. I have about 200 horses in Johor and about 40 in Argentina.

Which has been your favourite place to play Polo and why?
Argentina, Ellerstina. Because I think it's the best Polo organisation and facility in the world. I have been to many places but I have never been to a facility as good as Ellerstina in terms of the quality of the ground, quality of horses and quality of players.

What other sports do you enjoy? How do you cull out the time?
Definitely football. Polo is my hobby and if I win, a small group of people - my team, my grooms or my organisation - are happy. But football is special to me because when we win, 4.6 million Johoreans are happy and I get to share the success with them managing this great football empire.


---
Next