---
---
The Biggest Watch Show Of The Year : A To Z Of Baselworld
---
LA POLO bring to you the a to z of baselworld
Imagine a place where you could get all the bespoke luxury watches and jewelry brands. Indeed a delight or heaven as some may call it or rather you may just call it Baselworld which is a path breaking market for trendsetting and showcasing the world's most bespoke watches and jewelry.




Amandine Rings Carat London
Available in White Gold Finish, this ring is handcrafted in Sterling Silver and White Gold Plating embellished with Pear cut center stone. The slim band makes it perfect for stacking.

B-crazy chain Watch Balmain Watches
The 33 mm case and strap of this model are made of stainless steel. This watch has a sapphire crystal and is 5 ATM (50 m) water resistant.


"


Cataract Earrings Carla Amorim
After exploring the flowers that stand the dry climate of Brasilia, the jewelry designer Carla Amorim presents its new collection inspired by the Cerrado, the second largest biome in South America.

Devil Solitaire Carreray Carrera
As in a great celebration of a thousand flashes and lights, the mirrored disco ball of life if one desires it, the main lines from Carreray Carrera come together in an edition of legendary pieces with a more youthful and fun side.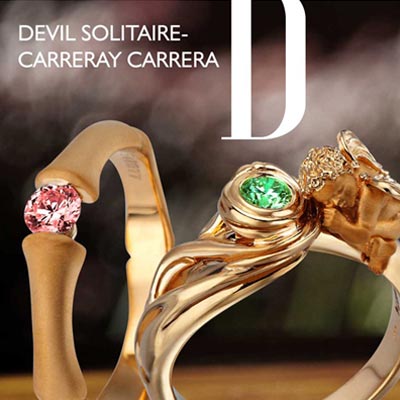 "


Embroidery & Rubber Animal Dial Gucci Dive
Gucci sure knows how to grab eye balls with every collection. This time the luxury brand combines sports with chic. These watches are an example of artist hip approach and an amalgamation of trend, fashion and Swiss finishing with the focus on the dial design and the piece of "black glass" rotating as the bezel insert.

Fabergé Fabergé Visionnaire Chronograph
After leaving a remarkable impression with their jeweled eggs, Fabergé has been taking steps to innovate the watch industry as the luxury brand came up with an unusual innovation of dual-time-zones. The brand does not end the excitement here as it comes up with two versions of Fabergé Visionnaire Chronograph watch. One in 18K rose gold and titanium and the second one in black ceramic and titanium.


"


Good Cause Oris Royal Flying Doctor Service Limited Edition II
The watchmaker and the non-profit aero-medical service have launched the Oris Royal Flying Doctor's Service Limited Edition II, which is new and fresh. The timepiece has a three-piece stainless steel case, a crown at three o'clock and a pulse track on the bidirectional rotating internal bezel designed for improved functioning.

Hublot MP-09 Tourbillon Bi-Axis
A true recreation to movement and construction, Hublot MP-09 Tourbillon Bi-Axis, designed all around its tourbillon movement. It's a piece on the wrist that's quite unconcerned with the practical and typical limitations that come with being a timepiece.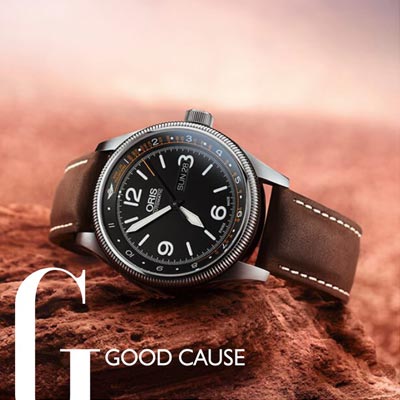 "


Intricacy & Precision Lang & Heyne Georg Watch
This bespoke timepiece making company produces under 50 pieces a year making each piece with precise hand work. Lang & Heyne introduces a new watch called the Georg with unique features and a rectangular movement which is stunning. The unique watch will be available in three versions: platinum, white gold, and red gold.

Jacob & Co.'s Opera Musical Watch
Jacob & Co. presents an audiovisual delight with its new Opera Musical Watch, the company developed a mechanical movement from the very first step specifically for this model. It comes in two different versions, the first shows the bare bones and the second features music-themed adornments. The musical pièce de résistance is the off-centre dial in 18-carat rose gold whose structure evokes that of a stringed instrument.

"


Kerbedanz Maximus
An unusual experience of watchmaking complications which has set a new record with a tourbillon carriage that measures 27 mm in diameter. Something more unusual than that is the new watch, which is being produced as a limited edition of 99, the design and the giant tourbillon is simply breathtaking.

Léman Cashmere Wallet Caran d'Ache
Vibrant and modern. Show off your elegance with the Léman Cashmere woman's wallet. It matches all the leather goods in the collection to suit your needs.


"


Modern Day Totè Hugo Boss
The handbag is made from incredibly sumptuous Italian leather and features an innovative silhouette for modern duality. You can remove the detachable strap and fold over to carry as an effortlessly unstructured clutch.

Nomos Ahoi Neomatik Watches
Clean & simple timepiece, the new Nomos Ahoi Neomatik culminates both these fronts, these watches are available in red, blue, black, and white dial options, it keeps tight to its roots by having elements like wearability, elegance, and quirkiness in its own way.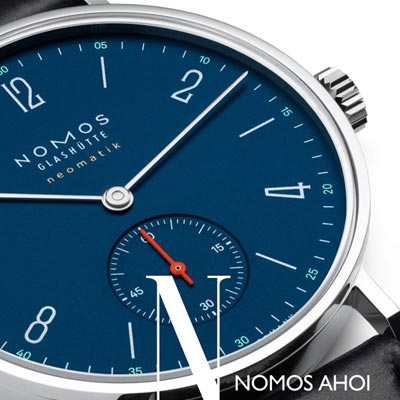 "


One Hand Army Favre-Leuba
A true and breath taking example of modern day quirky & cool sports watches. The new innovative product comes with just one hand on the dial and a small disc style hand arrow right in the center of the dial. Although the piece does not offer you an hour hand, it offers you an hour disc making it easier and less congested. It is not something every man would want on his wrist, but then it's a must have for someone who is looking for classic & bold sport look.

Python Cuff Burberry
A tactile python cuff with a polished buckle and smooth calf leather lining. Wear the cuff with a silk shirt or a dress to add striking and elegant punctuation.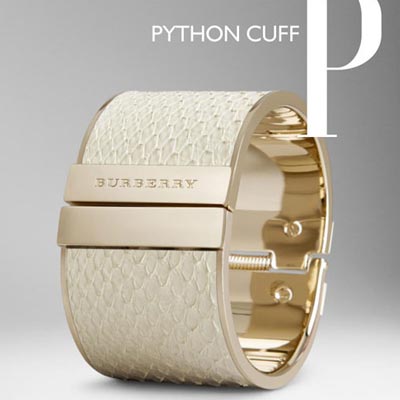 "


Quirky Collaboration MB&F Destination Moon Clock By L'Epée
Swiss watchmaker MB&F and Swiss clock-maker L'Epée have a unique and a creatively quirky concept. The MB&F Destination Moon Clock By L'Epée has been inspired by the early science-fiction rocket design which comes with a choice between the four limited editions of which 50 pieces are available in black, green, blue, and palladium.

Royal Ruby Cufflinks Amrapali Jewels
Amrapali was a renowned royal courtesan said to have lived around 500 BC in ancient India. She is also the timeless symbol of a Muse, one who brings you inspiration, intuition, and higher vision through her timeless beauty and grace.

"
Snake Bracelets Carlo Luca Della Quercia
It is composed of "extensible" bracelets of different lengths with one or more coils. They are all manufactured entirely by hand. Each individual piece is linked to the next by retractable pins and two gold springs extending in the opposite direction between them.

Tribute to the sea dweller 1967 Rolex Sea-Dweller 126600
The Rolex Sea-Dweller 126600 has grown from 40 mm to 43 mm's wide, it is more powered by the newly developed 3235 caliber with a redesigned bracelet which is wider and makes a secure fit on the wrist.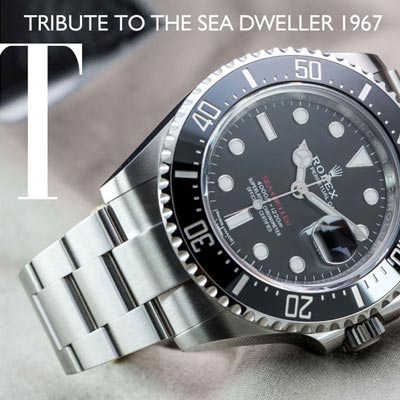 "


Ultramasculine Tudor Heritage Black Bay Steel Watch
The design is an amalgamation of historic military watches produced by Tudor and sister company Rolex in the mid 20th century. The design is welcomed by watch lovers interested in classic and symmetric dials. It is a unique blend of vintage-modern style.

Virtually Tech Smart MCT Dodekal One D110 Watch
The luxury timepiece producing brand sticks to its roots as it produces a virtually tech smart looking cushion-case watch with digital and virtual time indicators. The timepiece is a delight with an amazing automatic winding and a micro-rotor made of 18k gold with power reserve of 50 hours. In addition, it is an elegantly tech smart timepiece that has been mounted with transparent sapphire crystals which make it even more worth it.


"


Werenbach Earth Collection
Werenbach is propelling its mechanical watches made with material from the Soyuz rocket. These watches arrive in a range of colors. These sections are left in their unique state, including the modest indications of their space odyssey, making each watch remarkable and unique.

X-trem-1 Christophe Claret
The exotic New York-based jewelry company is profoundly known for their exotic leather bracelet. The X-TREM-1 Sting HD has a black strap carved out of Python leather with high-quality red hand stitching. The exotic makers offer the buyers a matching bracelet with a skull, black diamonds & two ruby eyes.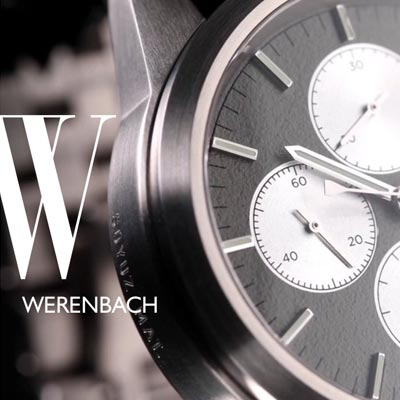 "


Yacht-Master II ROLEX
Rolex launches the new Oyster Perpetual Yacht-Master II. Its novel regatta chronograph devoted to both, yachting fans and experienced mariners. It comes with another dial, a new hand with improved neat and refined aesthetics.

Zenith Down The Slope
The bespoke timepieces producing brand has come up with a perfectly carved design for Chronomaster El Primero Grande Date Full Open watch. With a dial carved in sapphire, dual-disc sun and moon phase the timepiece becomes a true delight. The timepiece will have two variations- a full stainless steel case and pink gold with sapphire crystal on the front and back case.


"
---
Next