---
---
Tent Pegging World Cup 2018
---
12th October 2018
The list of participants for the Tent Pegging World Cup 2018
The Tent Pegging World Cup 2018 has been announced, and the same will be taking place at UAE Equestrian and Racing Federation from 27th October to 4th November 2018. Tent Pegging is a cavalry sport, more precisely, a mounted game involving ground targets. The sport encompasses a class of mounted cavalry carrying a edged weapon on the horseback to get hold of the ground target. Tent Pegging is also described as "equestrian skill at arms".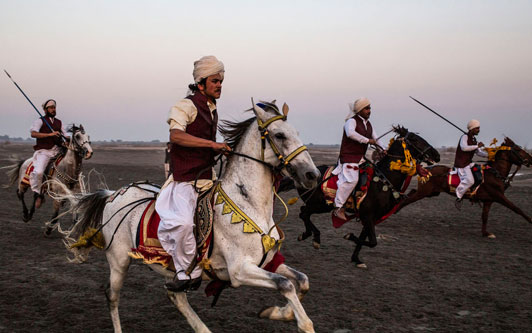 Tent Pegging Participant from South Africa | Tent Pegging in Pakistan
As the dates of the Tent Pegging World Cup 2018 are out, LA POLO unveils to you the list of riders from India, their coach and the head of delegation.
As the Tent Pegging World Cup 2018 is going to take place at the UAE Equestrian & Racing Federation and the Indian team is all set to participate in the game, LA POLO wishes them with all the good luck.

Tent Pegging in India
---
Next