---
---
Colorado Bags Triple Crown Of Polo In World Polo League Season Finale
---
Against All Odds, Colorado managed to win the WPL season finale at Grand Champions Polo Club; Adolfo Cambiaso was the game and tournament's MVP
Started in 2006 by David McLane, Triple Crown Of Polo is the top-league of American Polo. The tournament was halted at various polo clubs including Sarasota Polo Club, Las Colinas and Santa Barbara in it's first year. It was sponsored by Lexus. A Tiffany trophy was offered which was delivered in a Brinks security truck, followed by a helicopter to the venue. The tournament was televised across 129 countries through ESPN's various international networks.

This year Colorado and Audi join for the finals.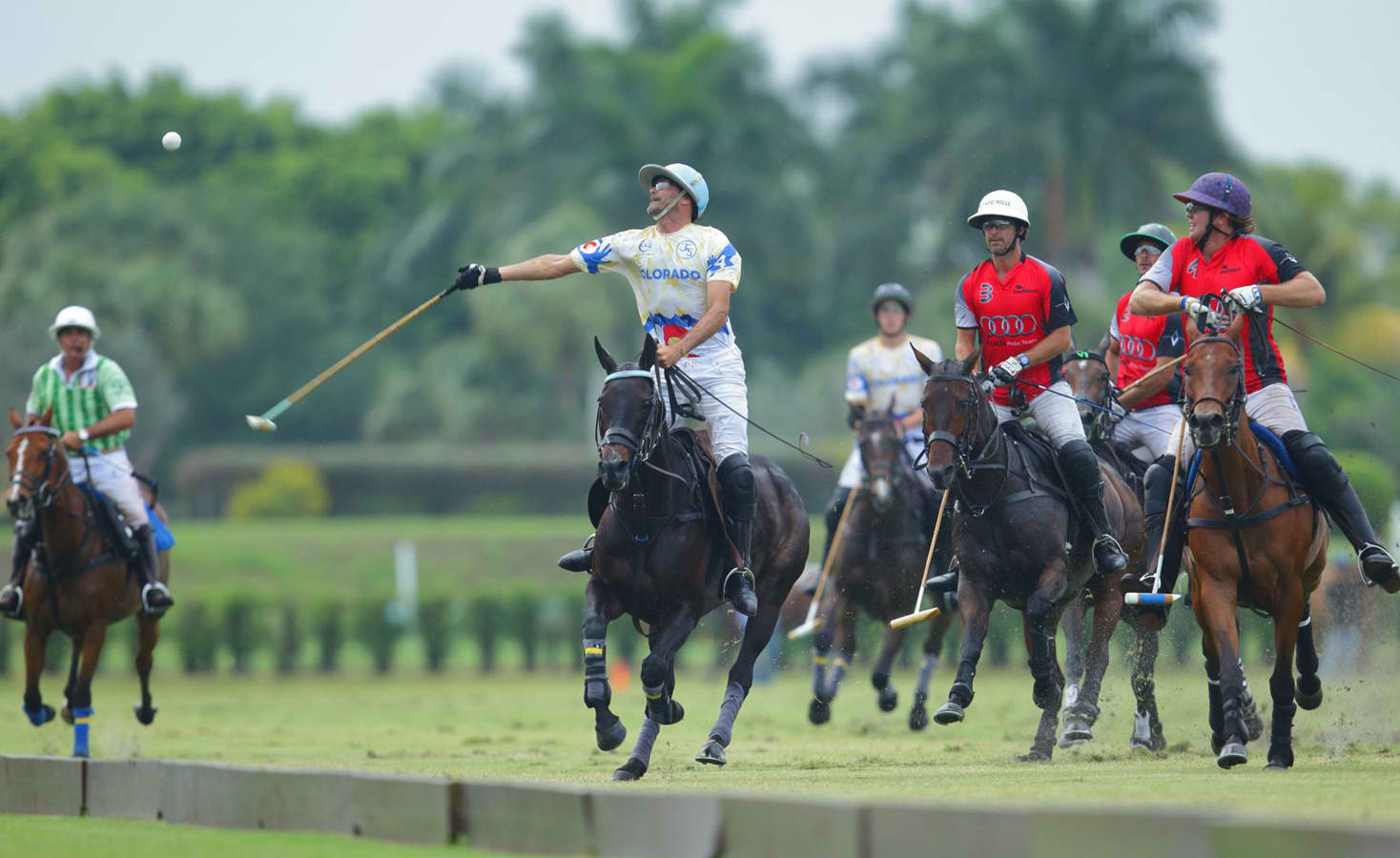 Despite the rain-halts at Grand Champions Polo Club, the 2 hours 20-minute season finale witnessed a wild finish by Colorado as they held Audi off for a 9-8 victory.

""This was a great way to end the season," Adolfo Cambiaso said. "It's always nice to win. I think we deserved to win."

The Gameplay :
The game started with a 40-minute delay and got halted when 3:51 minutes were left because of the heavy rain.

In the first half. Colorado took a 3-0 lead in the second chukker while Audi found a little bit difficult to cope with Colorado's passing game. Meanwhile, Ganzi scored the opening goal for Audi in the form of a penalty-2 and soon as Cambiaso missed a goal, he took another chance, racing from 150 yards to end the second chukker by 3-2. The third chukker opened with goals by Del Carril and Kampsen trailing Audi by 4-3 but the moment was short-lived as Colorado posted five consecutive goals for a 9-3 advantage at the end of the fourth chukker. By fifth and sixth chukkers, Audi blasted five consecutive goals but they came short to win the title.




"They had some bad luck," Jornayvaz said." They had a couple of opportunities to really seal the deal. They are a fantastic and really strong team and could be walking home with the win, too."

10-goaler Adolfo Cambiaso was the game and tournament's Most Valuable Player. His horse, Gaita was Grand Champions Best Playing Pony.

And, Ganzi was awarded the Catena Play of the Day.
---
Next