---
---
UAE POLO TEAM RAISED THE FOURTH DUBAI CHALLENGE CUP
---
The Unstoppable UAE POLO lifted the trophy with high-head of Dubai Challenge Cup 2019
The Subsidiary Final kicked-off as Dubai Wolves and Shansal/PBS hit the post in a consistent manner after each chukker. Keeping the upper hand, Ahmed Al Habtoor and Justo Cutinio gave 'three' introductory goals. After then, Shansal/PBS delivered consistent goals from each player settling the consequent chukker with the one and a half goal lead. But, the handicap of 0.5 didn't determine the fate of Shansal/PBS when Dubai Wolves took the lead of two goals by Cutinio and Marcos in the final chukker, grabbing the match from the loose grip of Shansal/PBS.


Subsidiary Final - Match Progression Dubai Wolves: 3-3.5|5-4.5|6-7.5|8-7.5




It was the moment to prove when UAE POLO was fixed against AM POLO for finals on their home ground. They did the same. The team led by Sheikha Maitha bint Mohammad bin Rashid Al Maktoum scored the opening goal from Young Lucas Monteverde Jr. followed by Alejandro Muzzio which gave an early lead to UAE POLO team. The second chukker was closed by Sheikha Maitha single-handedly giving them a three-goal lead. The consecutive chukkers witnessed a total of four goals from Cutinio but UAE POLO maintained their momentum. The Ultimus goal of the match was scored by Monteverde which closed the game at 8-5.

Final - Match Progression Dubai Wolves: 2-1|4-1|6-3|8-5

The proud moment for the winners of Dubai Challenge Cup 2019 was felicitated by Mohammad Al Habtoor, Vice-Chairman, and CEO of Al Habtoor Group.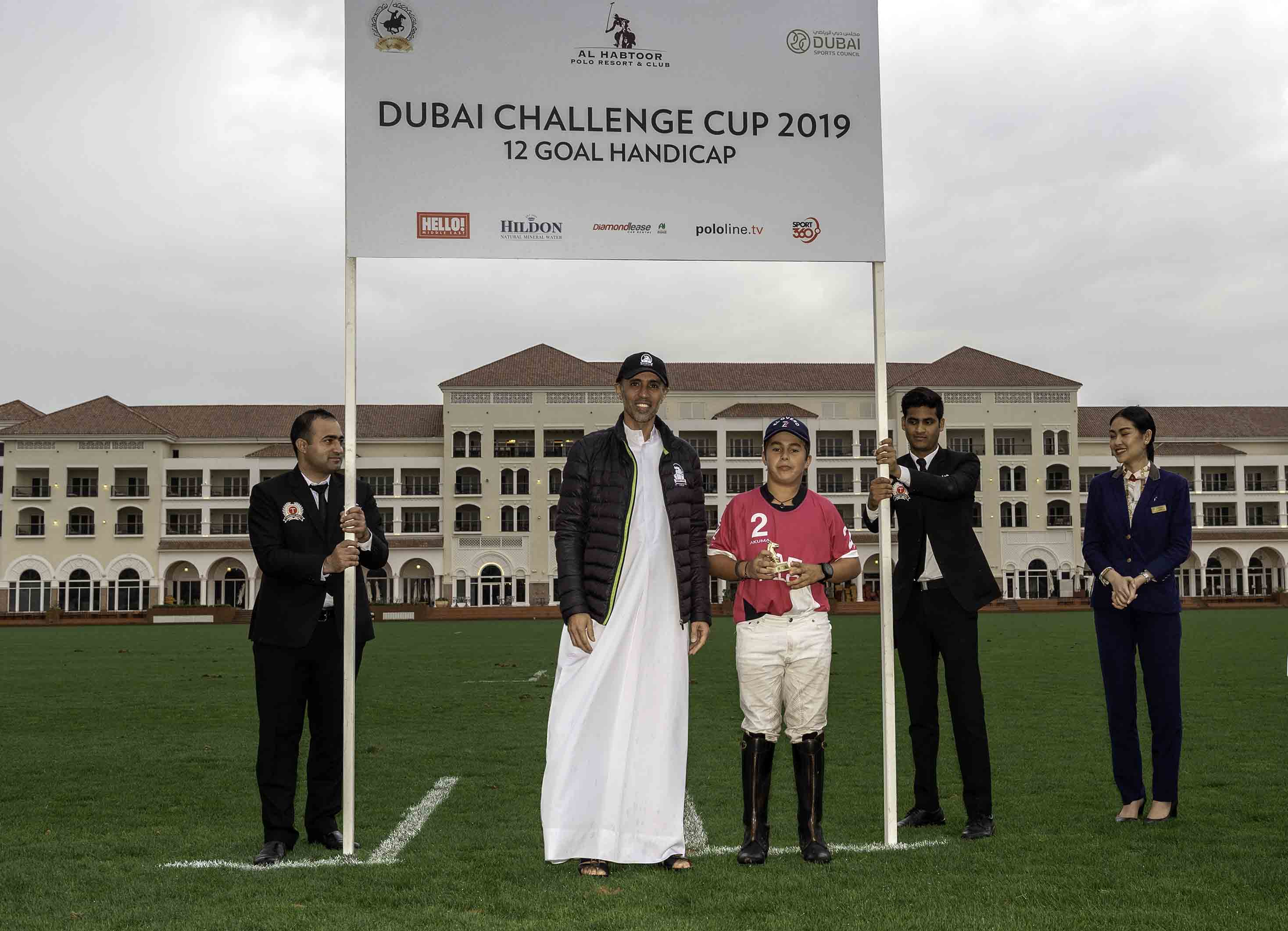 MVP - Lucas Monteverde Jr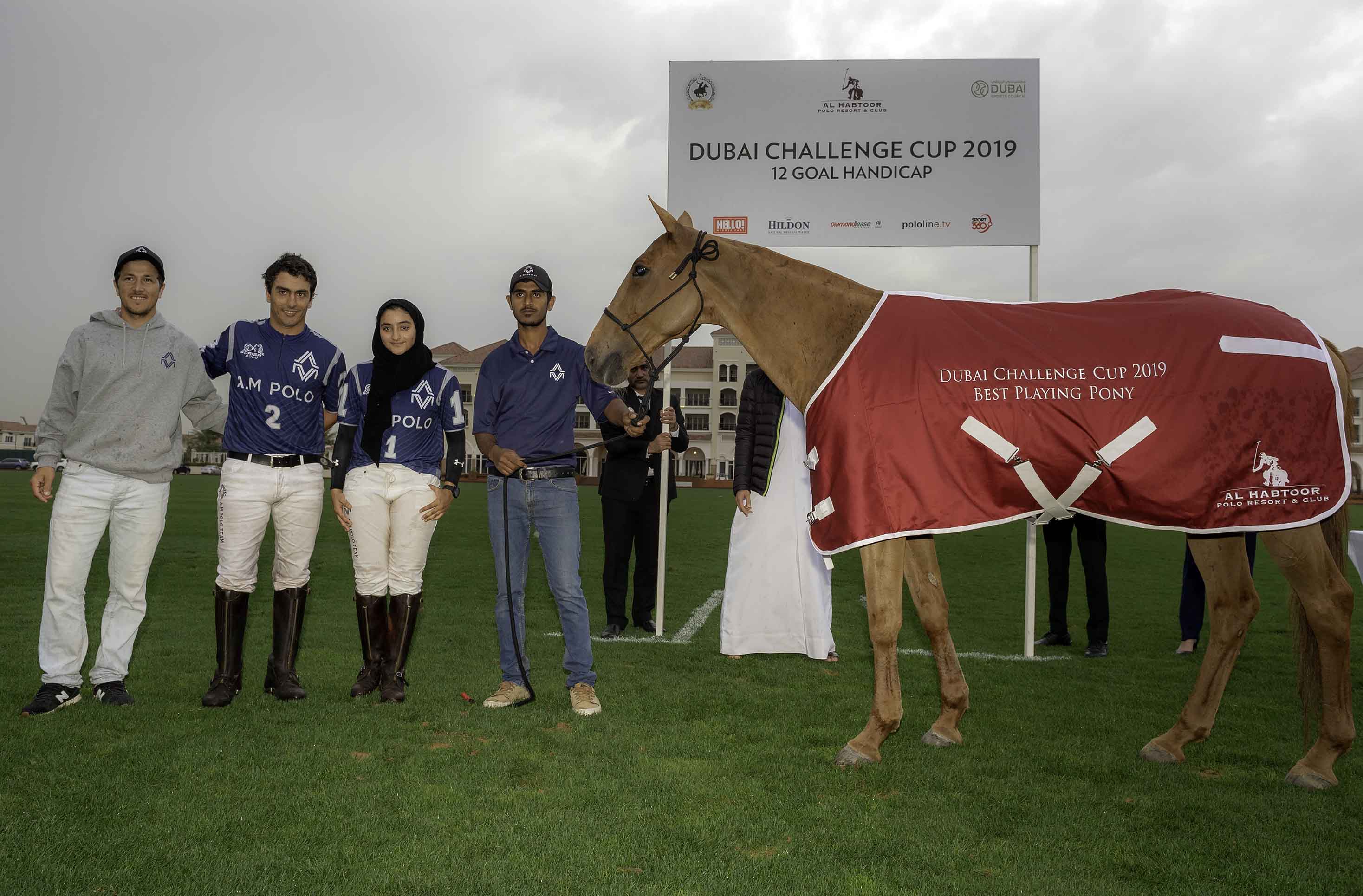 Best Playing Pony - MQD
Lucas Monteverde Jr. was the MVP and MQD,played by Shyeikha Alya Al Maktoun won the Best Playing Pony.

---
Next