---
---
WORLD'S MOST EXPENSIVE BAG IS WORTH USB 3.8 MILLION
---
Diamonds are a girl's best friend… Well, famed jeweller Robert Mouawad took it way too seriously and ended up designing the most expensive handbag.
It's no secret at this point that Mouawad has succeeded in making its way to a women's heart. Adding another feather to its cap, Mouawad once again made it to the Guinness Book Of World Records for designing the most valuable bespoke bling bag valued at USD 3.8 million.
Inspired by one of the Middle East's epic tales of romance, fantasy and intrigue, One Thousand And One Nights, the internationally famed jeweller Robert Mouawad designed a one-off luxury handbag; The Mouawad 1001 Nights Diamond Purse. Doing justice to it's tagline "crafting the extraordinary", the purse is encrusted with 4,517 fancy diamonds – 105 yellow diamonds, 56 pink diamonds and 4,356 neutral diamonds. Weighing 381.92 carats, this bejewelled masterpiece is the most valuable purse ever made.
High Jewellery Dream
Achieving milestones one after another, Mouawad has successfully become an admired leading luxury jewellery brand globally, its name synonymous with perfection and luxury. It holds other world records for creating the most valuable pieces, including an exceedingly desirable bikini set, in collaboration with Victoria's Secret.
Incpak
Tiny drops of water make a mighty ocean; by the same token, the smallest detail makes an extraordinary masterpiece. The phenomenal heart-shaped purse is a triumph of incredible artistry and fine craftsmanship. Handcrafted in 18 carat white and yellow gold, the intricate diamond work took ten artisans from around the world working for over 8,800 man hours to create this fine piece of art.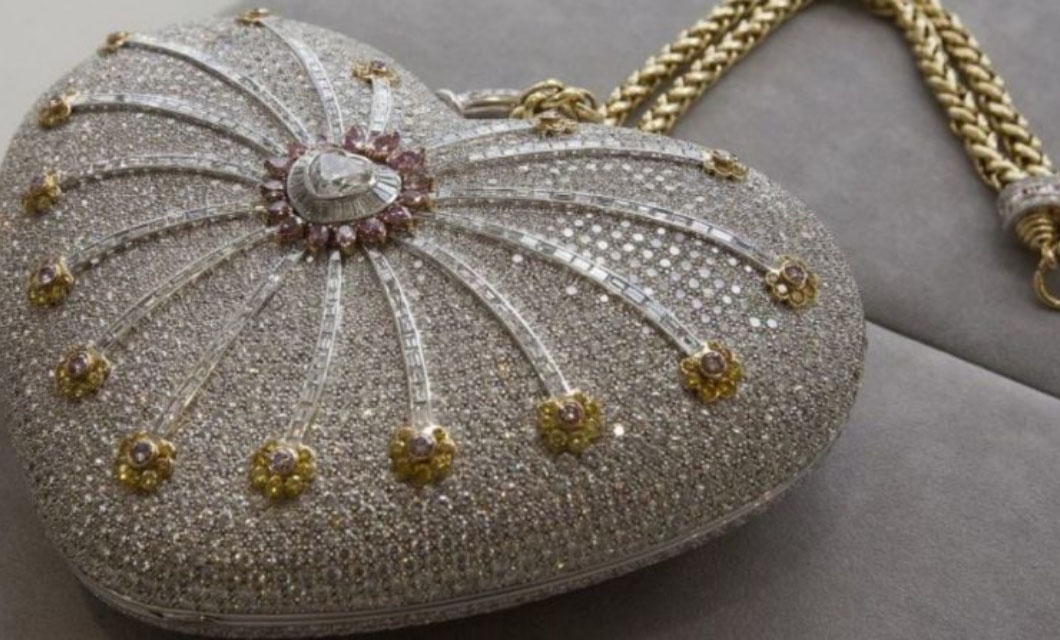 Money Inc
With a heart shape diamond studded right at the centre of the heart shaped clutch, the Mouawad 1001 Nights Diamond Purse is truly a one-off accessory.
---
Next