---
---
16 Things That Are Perfect For Father's Day Gift
---
This Father's Day gift your father the best gift ever
Father's Day is all set to hit the floors on 16th June 2019 and before you get all panicked about how can you make it grand for him, LA POLO brings to you a list of 16 things for Father's Day gift.





1.Office Bag from Stefano Ricci
Fathers always have this tendency of doing a little more for the family and always a little less for themselves. They always try to manage in the old school way. But this Father's Day you have got a chance to make him feel special by gifting him a Stefano Ricci bag. There is no doubt that this Stefano Ricci bag has got all the class, poise and grandeur that suits the air your father has got. Do not think twice and invest in the Stefano Ricci bag.




2.In-ear by Sennheiser
Haven't you noticed how times have changed and the tables have turned. There was a time when our parents and especially the strict image of our fathers would command us to use lesser of phones and ear plugs. But with changing times, it is those fathers who have indulged themselves in all of this. And to celebrate this one change, we have on our list In-ear by Sennheiser. Sennheiser is one of the best music and sound product brand. And our fathers sure deserve the best.




3.Bracelet by Cartier

This one thing on the list is a little different from the regular Father's Day gift ideas, it is a piece of jewelry. While we tend to gift jewelry to our mothers and females, gifting them as Father's Day gift is like breaking the monotony of the rule and why not! So this piece of jewelry by Cartier seems to us the perfect gift for Dads. It is neither over the top nor goddy. It is just balanced, again matching to the air of our fathers and their striking personalities.




4.Sunglasses by Marc Jacobs
In all the hustle of life our fathers at times forget to keep the cool. They get involved in all the things that they eventually stop to care about themselves. But this Father's Day you can actually add a pinch of care to their colloquial routine by gifting them these classic pair of sunglasses from Marc Jacobs. Lent him a chance to look younger and cooler.




For much such styling tips read: How to dress like gentleman

5.Stylish hair with Cle de Peau Beaute

Our entire list of Father's Day gifts revolve around the pact that our fathers have stopped to care about themselves and it is time we do for them what they have been marginalising their entire life. It is time to gift them a hair cream by Cle de Peau Beaute that promises to keep the hair styled, hydrated and moisturized all day long. Where all these years we have been using his money to style our hair, it's time we gift him a similar shine.




You can also read about more such products on: FALL IN LOVE WITH YOURSELF WITH THE ART OF GROOMING

6.Conway Stewart Westminster Teal Pen

One thing common to most of the fathers is that they love to dress up with all the elements corporate. And when we have enlisted all the gift items that make his look more sharp, this another item is as much important to complete his look. Have you noticed how our fathers always tuck in a pen in his upper pocket? So, let's make that pen look worth while. We suggest in our list the Conway Stewart Westminster Teal Pen. What makes Conway Stewart Westminster Teal Pen special is the fact that this is a limited edition fountain pen and owning it would be like owning a masterpiece.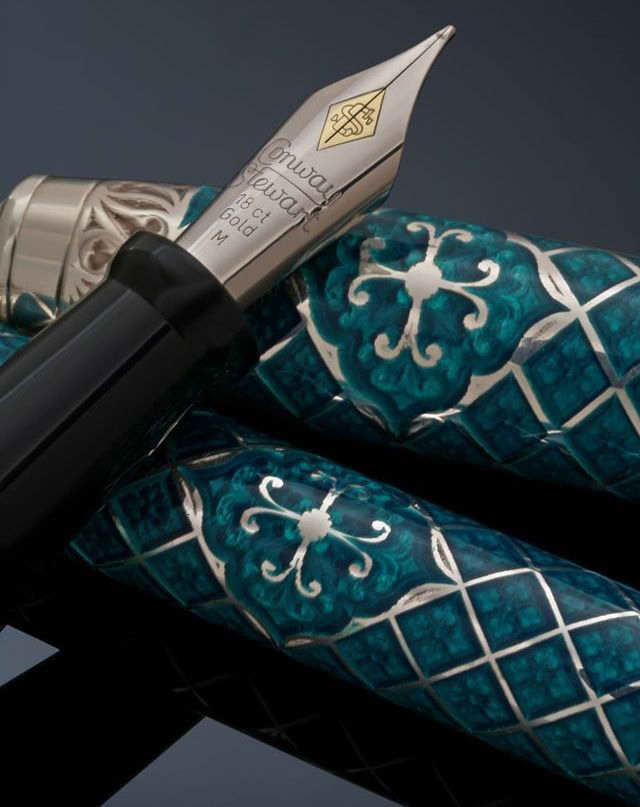 7.Mont blanc Cufflinks

One thing that essentially adds an edge to the personality of any man is cufflinksand when it comes to fathers, we are making sure that this Father's Day we leave no stone unturned to give that composite look. So the next big idea in our list is Mont blanc cufflinks. The thing that makes them stand out loud is surely it's subtle yet classic look.
Read more about cufflinks: Cufflinks for every qentleman

8.Vacation in Mexico

Fathers are always portrayed and also demanded to be the hero of the family. He, in fact, goes to all odds to meet the best ends, but still demands the least, and at times is also left uncelebrated. To all these fathers' LA POLO bows and thus our list of Father's Day gifts has a vacation plan for him. We feel the best destination for him would be Mexico. The place has some undiscovered destinations and rich history. Let's gift him days of freedom.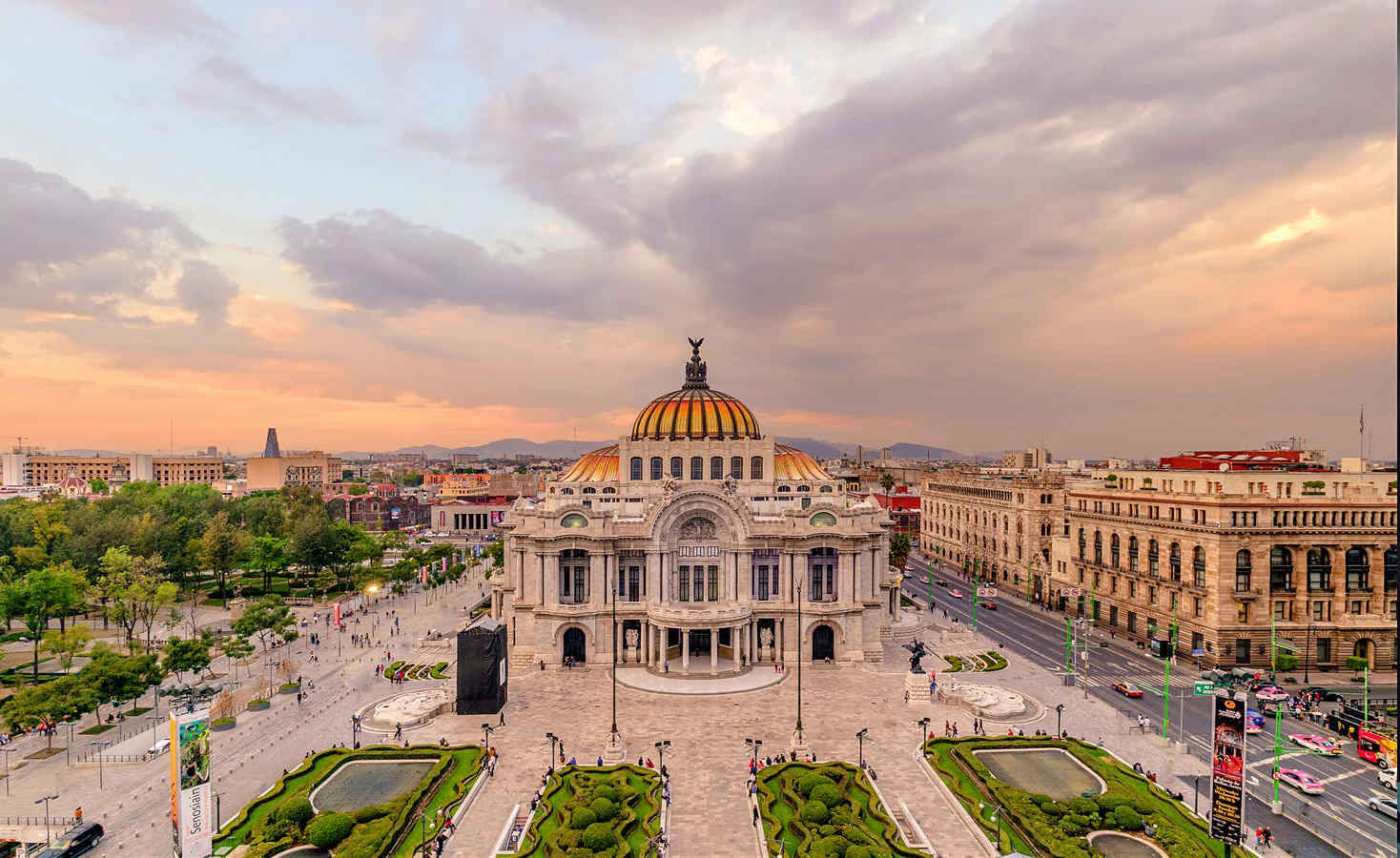 Read more about Mexico: 3 CROPS FOR WHICH MEXICO DESERVES A 'THANK YOU!'

9.Patek Philippe Chronometer

Watches have a thing about themselves and the men have an undying love for them. To keep this love going we had to have a watch in out list for the Father's Day gift. Well, we do not bring in just any other watch, but one of the best watches - Patek Philippe Chronometer. The watch has everything. It has got all the looks that would suit the position and attire of a father, while also look stylish and elegant. Here is a look.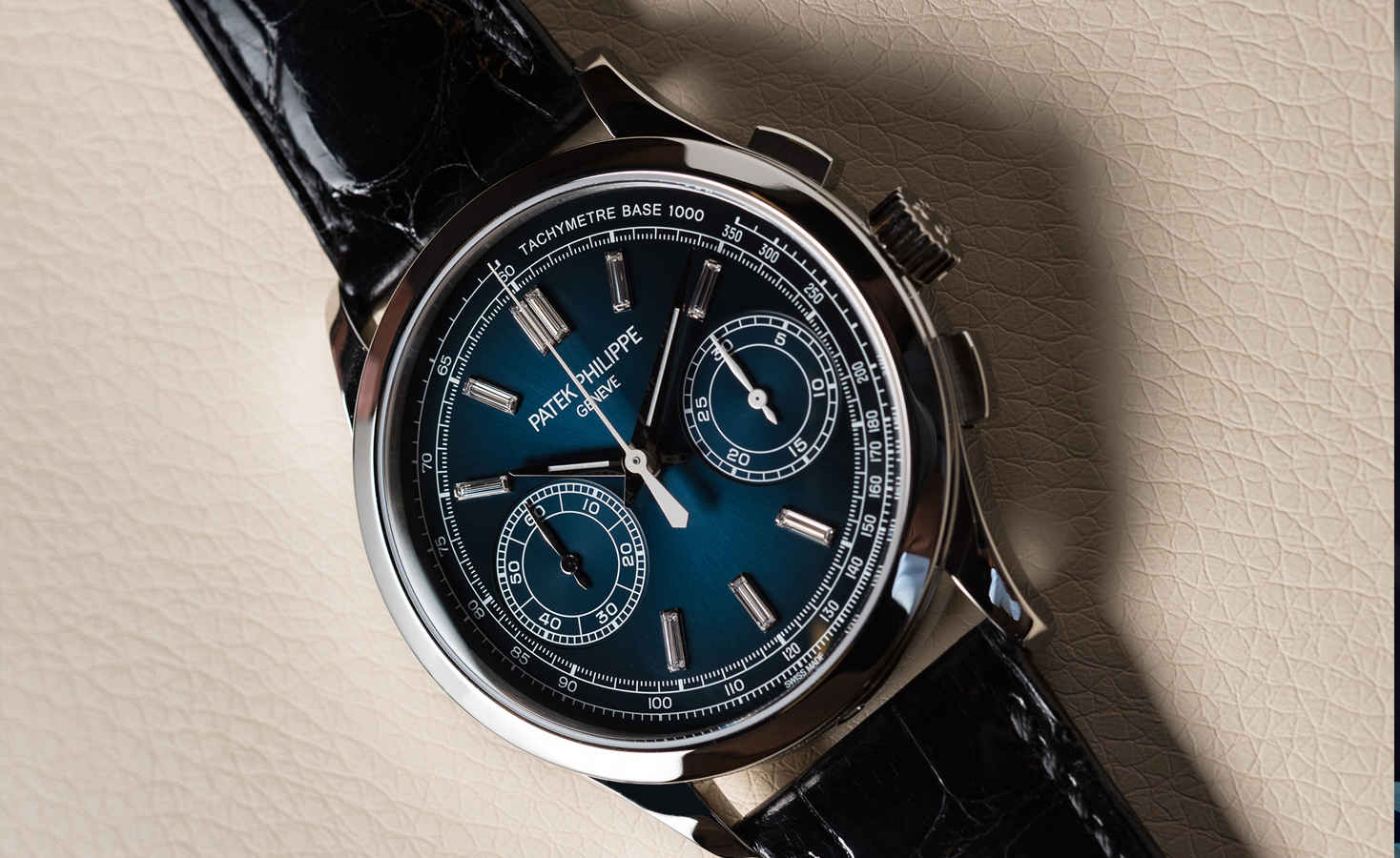 For more options read: THE NEW PATEK PHILIPPE TWENTY-4 AUTOMATIC IS OUT!

10.Le labo Perfume

This is the most basic idea that strikes the mind when it comes to gifting. Perfumes are not only the safest idea, but are also the one who is going to last long. But we would not suggest you just any other perfume in the market. When it comes to Father's Day gift, it needs to be special. We enlist the Le Labo Perfume that is made distinctly to match the personality of your fathers.

For more ideas on perfumes as Father's Day gift read: LOUIS VUITTON EMBARKS ON A NEW JOURNEY TO REFURBISH MEN'S FRAGRANCE


You can also choose from a whole lot of natural perfumes. Here are some of the suggestions: PERFUME THAT COMPLIMENTS THE NATURAL YOU

11.1974 Rolls Royce

Dads for sure have a thing about cars, and when it comes to vintage cars they have a sure sure throbbing heart. So this Father's Day let us make it really special and really different for him. Let's buy him a Rolls Royce as a Father's Day gift, and what better than a vintage car. Here is one that we chose for you.




If not Rolls Royce, there are still many options available for you and here is an entire list of them. Read:12 MOST BEAUTIFUL CARS OF 1930S

12.Dinner at Ithaa Undersea Rest, Maldives

We have although enlisted vacation in our list above, but this one is a little different. How about you let your father fly down with his old friends to this exotic undersea restaurant in Maldives? He is sure to get a time-travel to the yesteryears along with a quick break from the monotony of the routine that he has been following all the years round the clock. Ithaa Undersea Rest in the Maldives is for sure one of the best places for it.




Well, we have other options as well. If your father loves adventure, these are the dining areas you must for sure give a thought to: DINE IN THE EXTREME

13.Concha Toro Wine

Alcohol is the best friend of a man, and Wine is always the classy one out of them all. And if you have got too late to fix anything for Father's Day gift we are here to secure you. It is the easiest choice of as a gift but yet it is outstanding for we suggest to you the Concha Toro Wine. The wine is outstanding as it is one of the finest brands in the world.




But if you think that your father is not a great fan of wine, here are suggestions for you in the realm of whiskey too: 7 AMAZING WHISKEYS AND CIGAR PAIRING YOU'RE SURE TO LOVE

14.Hentley Wallets

This is yet another quick fix for you as a Father's Day gift but still with a name, brand and quality that makes it stand out from the rest of the commoners. We bring to you the Hentley wallets. They are so subtle and classic that no father could deny it on its looks. Also, with its looks comes a trustworthy name of Hentley. It is anyways a win-win situation for you.




You can also choose your Father's Day gift from: 4 MEN'S WALLET THAT CAN NEVER GO OUT OF FASHION

15.Louis Vuitton Oxford

Shoes, and more so, Oxford are one thing that can never go out of fashion. It is one of the best gifts you can gift your father on Father's Day. All that you need to care about is the size of his shoe.




16.Polo Match

Out of the things mentioned above, our personal favorite is a Polo Match. This gift is so much out of the box and so unique that any father would like it, in fact they would love it. Since we are a fan of polo, we would suggest you all to be one too.


---
Next